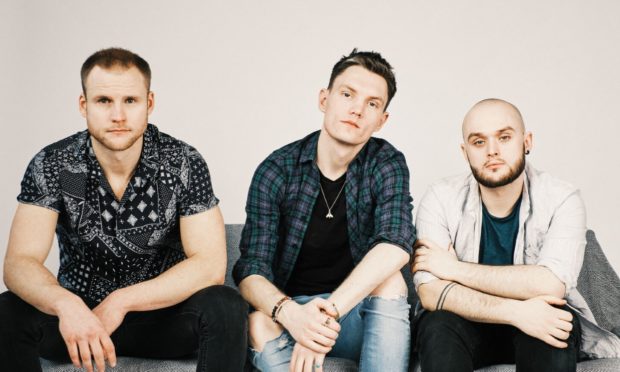 An online concert and double album will help celebrate the 21st anniversary of a pioneering traditional music programme that would otherwise have been derailed by the Covid-19 pandemic.
The Cèilidh Trail, organised by Gaelic arts organisation Fèis Rois, is an annual summer opportunity to celebrate outstanding young traditional musicians.
This year's plan was to hold performances throughout Scotland, as well as in England and France, including Belladrum, the Cambridge Folk Festival and Festival Interceltique de Lorient.
Sadly, this year's programme was cancelled in April due to the pandemic, but Fèis Rois will now release a double compilation album next month, featuring tracks donated by 21 former Cèilidh Trail participants.
They include Highland duo Charlie Grey and Joseph Peach and Dingwall guitarist Innes White, as well as Treacherous Orchestra, Inyal, The Outside Track, Project Smok and Fras.
To coincide with the album launch, an online concert will be held on August 15, which would have been the date of the final trail performance at the Eden Court Theatre in Inverness.
The concert will feature 14 former participants, including current BBC Radio Scotland Traditional Musician of the Year, Ali Levack from Maryburgh; BBC Radio 2 Folk Award winners Josie Duncan, Brìghde Chaimbeul and Rachel Newton, and TV presenter and singer Kim Carnie.
Feis Rois chief executive Fiona Dalgetty said: "We were determined to mark this big milestone in the Cèilidh Trail history, despite the pandemic, and are excited to launch this new album.
"It showcases the incredible talent that has come from the Cèilidh Trail over the years."
"We hope our audiences will tune in for this very special concert on the August 15 and celebrate the musical talent from Scotland with us."
The first ever Cèilidh Trail was coordinated by award-winning Gaelic singer Julie Fowlis and included accordionist and member of Croft No.Five and Treacherous Orchestra, John Somerville.
Also on the bill was west coast accordion player, piper and artist, Mairearad Green, who said: "Having that platform from such a young age to develop my craft in such a supportive environment was invaluable to m.
"It meant that I could move down to Glasgow and support my time at university financially by doing gigs."
Meanwhile, two Gaelic groups have received funding from The Royal Edinburgh Military Tattoo Youth Development Fund, through Creative Scotland.
Ceolas Uibhist, which received £17,000, will work with young people from Uist and Benbecula to create a new, musical performance piece.
Specialist tutors will be running weekend workshops for piping, fiddle, dance, drumming, accordion and clarsach.
And £7,533 has been awarded to Fèisean nan Gàidheal's Pitzcalzean Masterclass Weekend, which will offer young people specialist tuition in traditional dance, Gaelic song and playing for dancing.