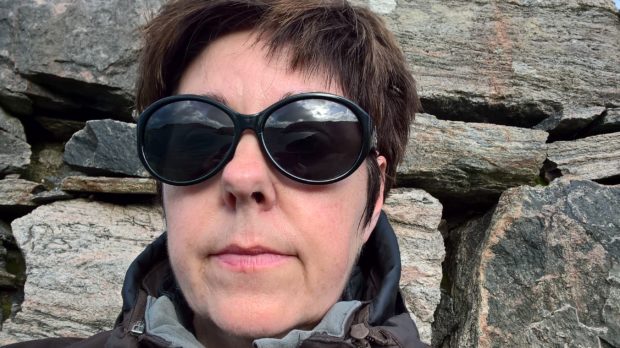 A Lewis resident says the pressure from tourism along her stretch of road has forced her to consider selling the croft her family has owned for almost a century.
Margaret Maciver lives in Bernera on the west side of the island.
Three years ago, the stunning scenery and beaches in the area started to find their way onto tourists' bucket lists, with bird-watching an added attraction, and Mrs Maciver said everything she loves and values about her way of life has changed for the worst.
The narrow single track road has few passing places, resulting in daily problems as motorhomes and minibuses try to pass each other.
Miss Maciver, 55, a historical researcher and Gaelic scholar, says she often has to marshal traffic, help pull vehicles out of ditches and stop people from parking in her driveway.
The worst of it is the attitude of the tourists, she says.
She said: "I'm treated with utter disrespect by 95% of them. I've been literally pushed aside.
"They trample over our croft, knocking down fences and destroying a wall my grandfather built.
"They have dogs everywhere, but say they don't care about sheep and cattle.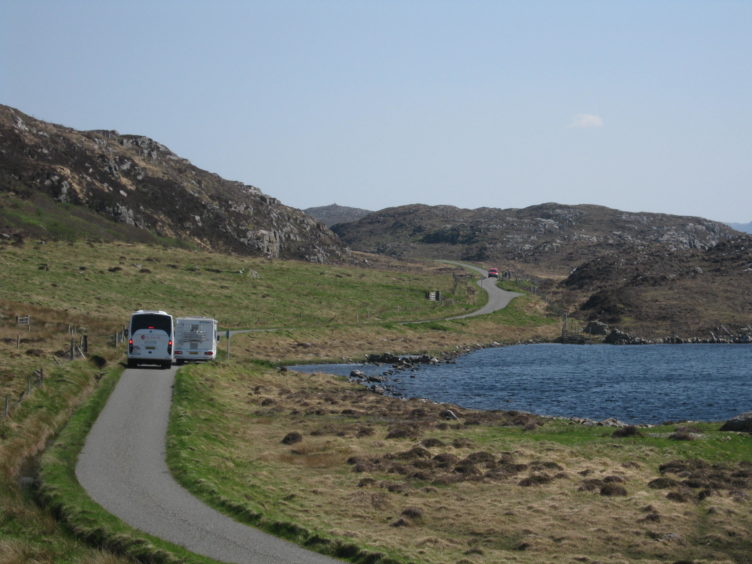 "Although there is a 24/7 toilet a few minutes walk away, they defecate and urinate where they like, including in a shed my father built, and in our garden.
"They didn't care that my elderly mother was sitting at the window."
Miss Maciver's 80-year-old mother is recovering from a fall and operation.
Miss Maciver said: "She was utterly shocked. Whereas she used to go for walks, she won't go out of the house now, especially with the Covid situation.
"Cleaning up after tourists is the last thing I want to do with threat from Covid.
"I've seen them lob rubbish out of car and motorhome windows.
"My grandfather survived the Somme and bought this croft in 1924, it means a lot to own it.
"But every happy memory I've had of my home has been eroded, and last year I was ready to sell up before my mother became ill.
"It's out of control, and it's happening all over the islands.
"We need to change the mindset of the people that come and we need the authorities to accept there is a problem."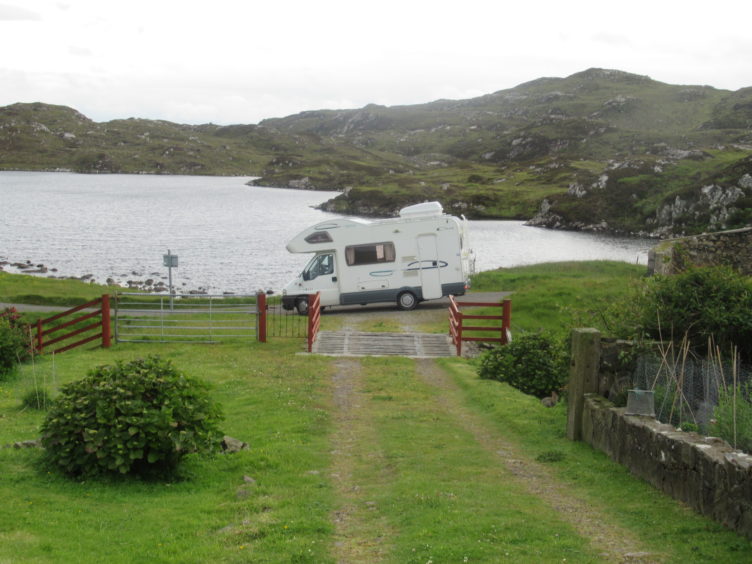 Miss Maciver says she has been calling on local politicians and tourism agencies to help to tackle the problem for the past few years.
"They talk about the economy all the time, but no-one has thought how mass tourism would affect the islands.
"I would like to see liaison groups set up in every village to work with the agencies to find solutions.
"If I leave, there will be no more native islanders on this stretch, as there are holiday lets on either side, and that means the end of our language, heritage and culture here."
Local MSP Alasdair Allan said tourism is about balance.
"As we have seen this year, the economy in the islands suffers very severely without tourists, and that emphasises the need more than ever for there to be the welcome and the facilities that tourists expect.
"The other side of the balance of course is that we can't allow some areas to be seen as 'resorts' rather than communities. For me that means ensuring that there are more affordable houses and making sure house prices do not rocket beyond the reach of local families.
"It also means ensuring that important messages go out about treating the island landscape and its residents with respect.
"If we can get that balance right in the islands, then we will have done something important for the future. "
VisitScotland regional director Chris Taylor said: "Tourism is a force for good and if managed responsibly, creates jobs, helps tackle depopulation and sustains communities in every corner of Scotland."