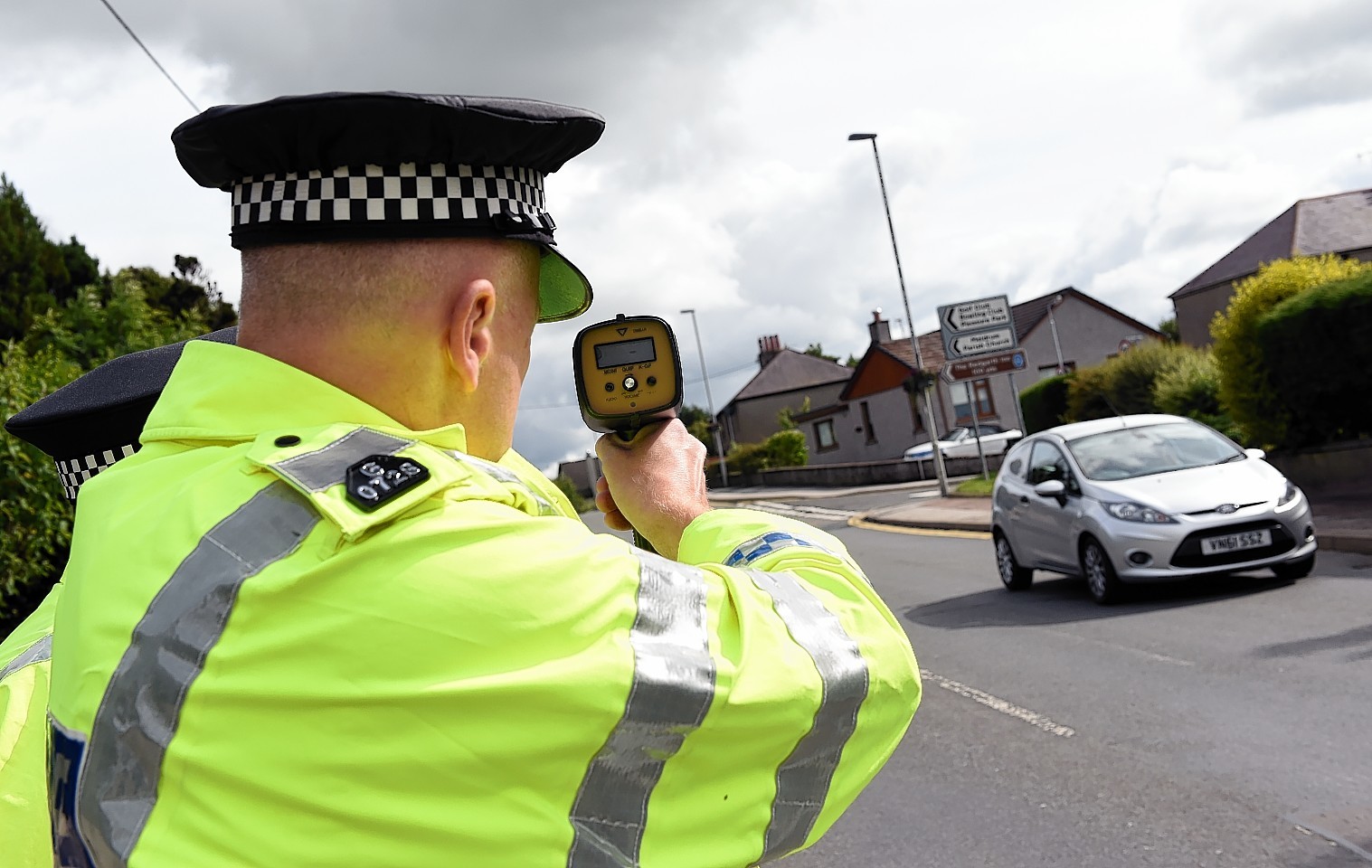 An Aberdeen man reached speeds of 85mph along residential streets after sparking a police chase by zooming past officers in an unmarked car.
Owen Clark, of George Street, was banned from driving when his case called at Aberdeen Sheriff Court yesterday.
The 24-year-old's sentencing came as Highland officers charged two people with reaching speeds in excess of 115mph on a rural road near Alness.
Clark, who admitted charges of speeding and dangerous driving, caught the eye of the police when he tailgated and then undertook an unmarked car in his yellow Hyundai Coupe on Tuesday, January 14.
He accelerated to speeds of 85mph on Westburn Road and North Anderson Drive as he attempted to evade the officers.
During the incident he "narrowly" avoided crashing into another car.
Fiscal depute, Lynne MacVicor, said the drama began at around 8.50pm when Clark was travelling on Westburn Road approaching the junction with Foresterhill Road.
The police personnel involved became aware of him tailgating them, then he accelerated harshly and undertook them.
Officers had to speed to keep up with Clark who was travelling at 85mph on some 30mph and 40mph roads.
When he got to Mastrick Road, there was a car turning left in the central reservation which he came close to smashing into.
After Clark eventually slowed down for a roundabout, officers put on their lights and pulled him over.
Defence agent, Mathew Patrick, said his client knew the situation he was in was "absolutely inexcusable".
Sheriff Graeme Napier described the offence as "appalling".
He said bad driving often occurs in the area with Aberdonians thinking a dual carriageway is an excuse to drive at "whatever speed" they like, but that he had never seen a case of speeding "anything near" this severe.
He disqualified Clark from driving for 16 months and put him on a curfew for six months.
Meanwhile, a crackdown on speeding resulted in the arrest of two drivers as they tore through the Highlands at speeds almost double the 60mph limit in place.
The 34-year-old man and a 24-year-old woman were stopped on the B817 Drummond to Kildary route. Police said the man was detected driving at 116mph, with the woman found to be driving at 119mph.
Sergeant Ewan Calder from the road policing division urged caution from other motorists.
He said: "The consequences of a collision at such high speeds would be catastrophic and would leave families and friends without loved ones."
Highlands and Islands MSP David Stewart, a seasoned road safety campaigner, said: "Too many drivers, passengers and other road users have died or been very badly injured through having a collision when breaking speed limits and the police are to be congratulated for continuing to be on the look-out for this stupid and extremely risky behaviour."