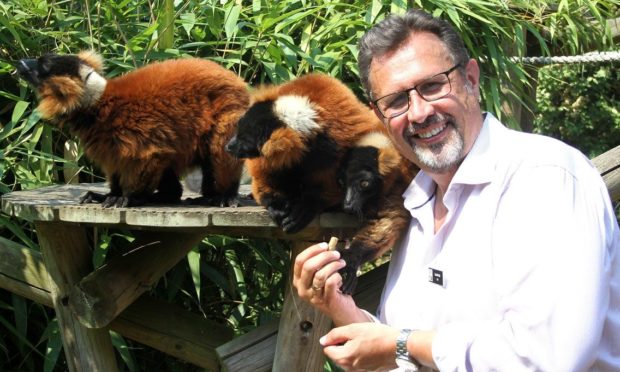 It wasn't the eye of the tiger, more the orangutan, that focused David Field on a career to look after animals.
As a 12-year-old volunteer at Dudley Zoo in the Midlands, one of his jobs was to give Joe, a large male orangutan, his bedtime drink – a watering can full of Ovaltine.
"As I put it through the door, he grabbed the spout, moved it to the side and leaned forward and looked at me," Mr Field says.
"He had the most amazing big brown eyes, and I know this sounds a bit clichéd, but it was as though we were looking into each other's soul.
"It was that incredible moment when I thought 'I've got to spend my life caring for these animals, improving their lives in zoos and in the wild'.
"That was it, from age 12 I stopped going to school and I used to go to the zoo. It's been my life ever since.
"Joe was just the most incredible animal and that moment changed my life because it was so emotional.
"Even now, the hairs on the back of my neck are rising because it was such an important and life-changing moment for me."
And was it an equally incredible moment for Joe?
"After looking at me for a while he poured the drink into his mouth, and promptly spat it at me."
A career caring for animals did indeed follow, with his roles having included zoological director of the Zoological Society of London (ZSL), curator of ZSL Whipsnade Zoo and assistant director of Dublin Zoo.
An honorary professor of the Royal Veterinary College, he is former chairman of the British and Irish Association of Zoos and Aquaria (BIAZA) and president of the Association of British and Irish Wild Animal Keepers.
At the height of lockdown, he became chief executive of the Royal Zoological Society of Scotland (RZSS), which runs Edinburgh Zoo and the Highland Wildlife Park.
His first day in the job was spent at the park which at the time was closed to visitors.
"It was utterly amazing, being able to walk around the park without other people here was kind of special.
"But one of the biggest and most important roles that zoos provide is the connection to wildlife; the ability to bridge the gap between people and animals.
"So the impact we want to make – to increase the connection between people and nature – we could not achieve and that was probably the saddest part of not having people there. We could not do our job."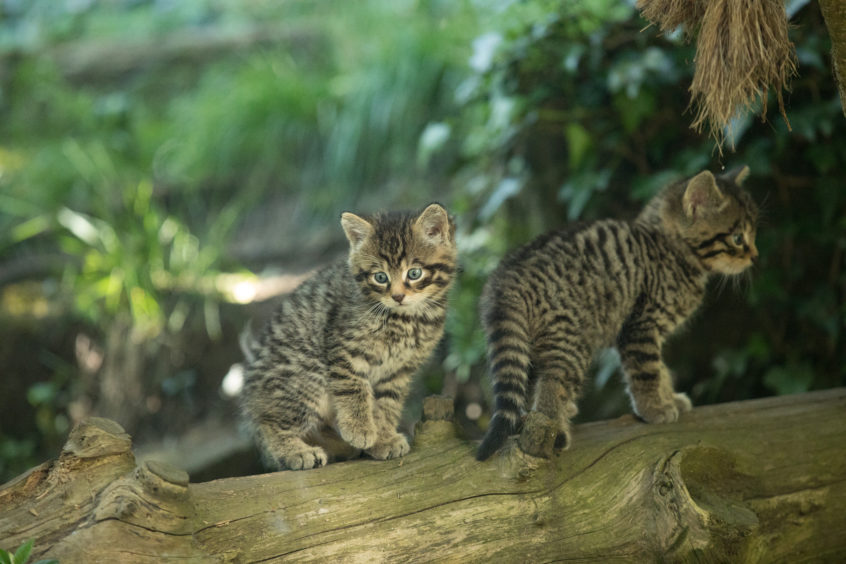 The role of zoos is something Mr Field is passionate about.
His mission he says, is to give visitors the kind of emotional experience that sparked his own career in the hope it will lead to better understanding of nature, conservation and the environment – and perhaps even help avoid future pandemics.
Responsible zoos, he says, are "conservation powerhouses" and can make a difference.
"Those zoos that are not responsible, that are not good, I'll be the first person trying to close them down," he said.
"We have a way to go with some places, but the good, responsible zoos are incredible places and do so much good.
"I understand and appreciate that some people take an ethical position about zoos, but I challenge anyone to walk around a zoo with me and I can change their mind.
"Zoos and animals have the power to bring out the best in people and we need that now more than ever."
The coronavirus pandemic, he argues, is the result of an abuse of nature and the result of humanity's destruction of forests and other wild habitats.
"We have disrupted the balance of nature with intensive agriculture, the wildlife trade and wet markets," he said.
"Instead of having a balance where viruses and pandemics don't have the chance to expand, intensive overpopulation, urbanisation and expansion creates opportunities for virus to take hold.
"It's the balance of nature that keeps the world in balance and the more we abuse it and abuse our position, the more we risk further pandemics and viruses taking hold.
"As we encroach further and further into animal habitat we push everything into smaller and smaller spaces and once everything is under pressure it creates a pressure cooker from which things like these viruses emerge and take hold.
"We see the Amazon rainforest being destroyed at a rate never seen before.
"This will have global consequences, the world cannot sustain this level of consumption and disrespect for nature."
Asked whether we have learned anything from lockdown, Mr Field adds:  "You, me and society may have taken a look at ourselves but what worries me is that our so-called leaders may not have done so.
"We need strong leadership and strong support for how we want to support nature and make environment part of the same top table as finance, diplomatic relations and defence.
"Is that happening? I'm not sure it is."
He said he is, however, encouraged by the actions of the Scottish Government.
"Scotland can be proud of its government and leadership through the crisis but we still need more," he said.
"This is a time when organisations like RZSS can help be a solution and to be listened to and recognised is extremely encouraging."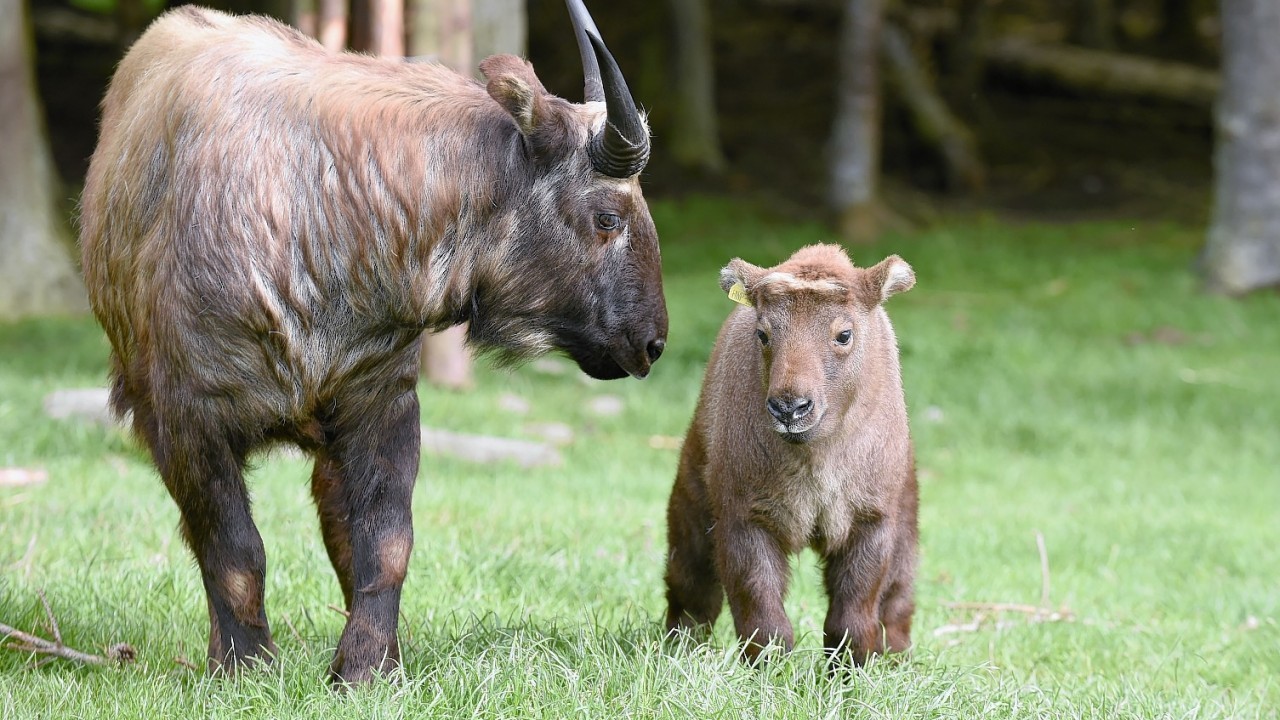 The easing of lockdown has seen visitors return to the wildlife park and zoo, albeit in smaller numbers.
About 750 people daily are visiting the park, compared to 1,000 pre-lockdown.
"We are getting those numbers consistently, but being down 200-300 a day adds up over a few months," he said.
The RZSS borrowed £5 million during lockdown and faces making debt repayments next year.
Supporters have already raised £1 million to help pay the bills and a survival fund has been set up to help maintain the society's work.
"With a limit on visitor numbers to enable social distancing, we face vastly reduced income over the summer holidays," Mr Field said.
"Millions in government loans will have to be repaid, which will place enormous financial strain on our charity and impact on our parks and vital conservation activities.
"We want to survive and flourish but our concern is this time next year I will have to begin finding an additional £1.2 million a year to pay back loans we took this year.
"That's what is going to give me sleepless nights."
Mr Field hopes the tourism season can be extended to help make up for lost time and he is already planning events later in the year, including the Christmas holidays.
"Because of the space we have available we have the opportunity to start to offer things safely for the rest of the year," he said.
"Despite everything, while my glass is not necessarily overflowing at the moment, it is certainly more than half full."
Flagship centre will help endangered wildcats
Work has started on a "flagship" breeding centre at the Highland Wildlife Park to help restore the population of the endangered Scottish wildcat.
Holding units are being built for the arrival in December or January of 15 cats being bred for the project at zoos across the UK.
Re-introduction pens will follow next year ahead of the first cats being released into the wild in 2022. They will then be monitored and checked over many years.
Mr Field said: "We've taken a bit of a risk pushing the button to get this started, but it's so important. I don't have all the money to finish the project but I'm not losing sleep over that just yet.
"Wildcats in Scotland are essentially extinct, certainly their population is critical. So without intervention from RZSS we could lose wildcats from Scotland.
"They are the most essential part of an ecological landscape, they play a huge role in the balance of nature. When you lose predators from any environment you upset that balance. Nature will repair itself but we need to give it a helping hand.
"We will be carefully choosing those cats to ensure their genetic profile is what we want because there is a degree of hybridisation and genetic mismatches in some of these cats in the population. Through our wild genes lab at Edinburgh Zoo we've managed to identify the most important cats so what we are putting back into the wild will be as wildcat as you can possibly make it."
He added: "There will always be detractors, people trying to dismiss the project in some respect. But we have to do something, you can't sit back and not act.
"It's our flagship species, they are emblematic of Scotland. And who can't get excited about a wildcat?"