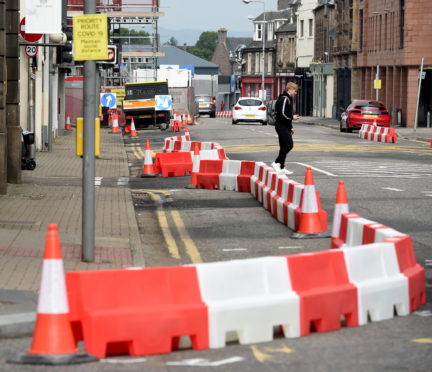 A warning has been issued to bars and restaurants in the Highlands to be extra vigilant with track and trace and social distancing after concerns were raised about some businesses.
Environmental health officers for Highland Council have been carrying out visits to a large number of premises across the region in light of complaints from locals and following the cluster in Aberdeen.
Gregor MacCormick, the senior environmental health officer, said: "The environmental health service are aware of some concerns relating to licensed premises failing to properly implement effective Covid controls.
"Any such concerns are actively followed up by our service in conjunction with relevant partners.
"Depending on the nature of the concerns being highlighted this may simply require some additional advice being provided regarding the premises' existing controls, or an officer undertaking a visit to conduct a review of the arrangements in place and if necessary take any appropriate action to protect public health."
He added: "It is vitally important that that licensed premises follow the government Covid guidelines for the hospitality and tourism industry.
"Our service would also urge the wider public to play their part when visiting these establishments in complying with the arrangements that are in place."
A Scottish Government spokesman said: "Establishments such as restaurants and pubs, where there may be an increased risk of transmission, are required to gather minimum contact details for all customers, visitors and staff.
"This is to support test and protect in the event an outbreak or cluster of cases being tracked back to the premises.
"The gathering of data to support test and protect is not yet mandated in law – it is currently something we strongly encourage all businesses to do – but we will not hesitate to legislate if necessary.
"Businesses which fail to follow the guidance are putting the continued opening of hospitality at risk. People should report concerns relating to their local environmental health service – which will give advice and can investigate when appropriate."