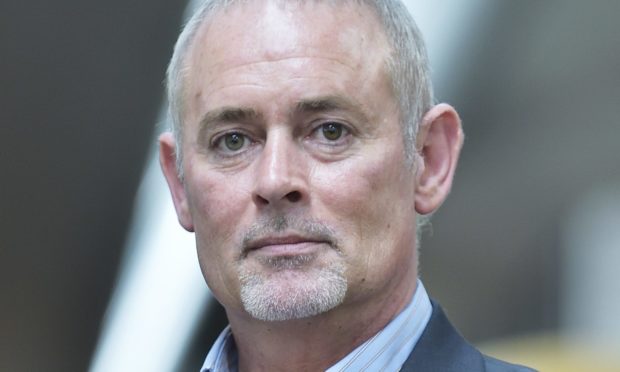 Town centres across the north will receive a combined £1 million to help them recover from the coronavirus crisis.
Schemes across Aberdeenshire, the Highlands and islands and Moray will receive cash injections to pay for PPE supplies and cover the costs of marketing campaigns promoting local firms.
Among those receiving grants were Banchory Business Association, which has been handed £10,000.
Stonehaven Business Association received £12,000 towards creating a mobile phone app and a shop local campaign.
Turiff Business Association also received £10,00 towards marketing, PPE and a loyalty card scheme.
Phil Prentice, chief officer of Scotland's Towns Partnership, said: "Businesses in our town centres are showing remarkable resilience and innovation in how they are responding to the consequences of Covid-19 to best serve their customers and communities.
"From rapidly accelerating their online offerings to moving quickly to ensure that safeguards are in place to ensure that staff can work safely and customers shop responsibly, their work is playing an important part in the nation's recovery from the pandemic. The impact they are having should not be underestimated.
"We are delighted to have been able to support projects across northern Scotland and pleased that the work will touch on so many towns."
Meanwhile, Argyll and Bute Council was given £26,000 towards a promotional campaign while Lochaber Chamber of Commerce was handed £12,000 towards business support, PPE and area wide signage.
Thurso Development Trust was given £10,000 to update its website and introduce sphysical distancing measures.
Groups in Assynt and Durness were granted £2,500 and £2,000 respectively for PPE supplies and other equipment.
Moray Chamber of Commerce was give £6,500 for a marketing campaign across Elgin, Buckie, Forres and Keith.
Outer Hebrides Chamber of Commerce received £10,000.
The money has come from The Towns and Business Improvement Districts (BIDs) Resilience and Recovery Fund, financed by the Scottish Government and administered by Scotland's Towns Partnership.