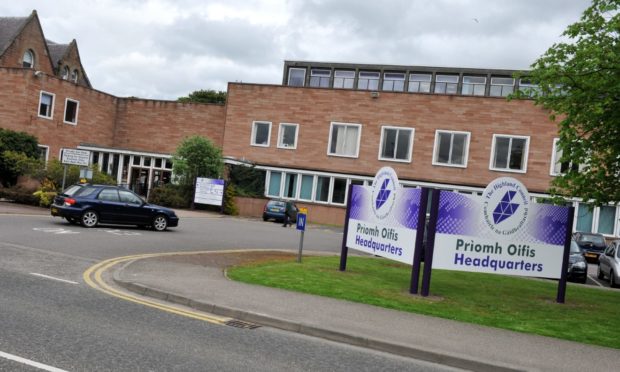 Highland Council has become embroiled in a new row over recruiting staff on six-figure sums.
A newly created post of depute chief executive – on a salary of £120,000 – is being advertised by the local authority, along with a vacancy for a new chief officer for health and social care.
Opposition councillors are furious at the latest recruitment drive, particularly after the "shambles" over hiring an education boss on just under £1,000 a day. He will soon be leaving the post after just months in the job.
Highland Council interim education boss to quit after three months in post
Officials have insisted that the new posts were already agreed by the full council – but this was at a meeting last May, 2019, which critics claim was well before the coronovirus outbreak and prior to extra pressures being put on finances.
Councillor Andrew Jarvie said: "Never in my life have I actually been physically speechless.
"This tone deaf council clearly was not listening to just how angry councillors from across the chamber were last week about how they advertised and recruited someone on a large salary without the council membership being aware.
"I thought it must have been an error at first, but it was unfortunately correct. It is complete insanity, this council doesn't listen because it doesn't even ask.
"For months, this council has been pleading, telling us it is on the verge of bankruptcy and we were going to have to cut things we never considered before.
"Two years ago, this council had five senior officer posts. There are now nine and they still want more."
He added: "Not only is the council different now, but the world is different. It's disgusting and they should hang their heads in shame."
Joint opposition SNP Leader councillor Ian Cockburn said: "Our constituents are busy contacting us asking when the roads will be fixed and we keep telling them we're so short staffed.
"We would have been better bringing in some coal face workers rather than looking at employing one officer at £120,000."
Councillor Maxine Smith said: "On the back of the scandal of paying £950 a day for a London senior education consultant who still didn't manage to assist our ward in any way, we did not expect to see the council advertising yet another high end job at a huge salary."
A council spokeswoman said: "A meeting of the recruitment panel chaired by the convener, on 15 May 2019, agreed the recruitment of a chief operating officer/depute chief executive would proceed and the post was first advertised on August 13, 2019, but a suitable candidate was not shortleeted.
"Following pauses in recruitment the council administration agreed that this and the vacancy for an executive chef officer for health and social care should be readvertised at the same time, to save advertising costs."