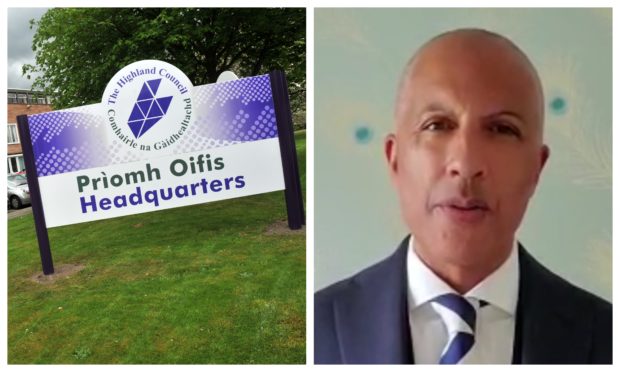 Highland Council has suspended its recruitment drive for a depute chief executive after a heated debate among councillors.
The local authority this week became embroiled in a new row over recruiting staff on six-figure sums.
A newly created post of depute chief executive – on a salary of £120,000 – was advertised by the local authority, along with a vacancy for a new chief officer for health and social care.
But opposition councillors were left furious as the post being advertised without any political discussion.
It also came after the "shambles" over hiring an education boss on just under £1,000 a day. Paul Senior will soon be leaving the post after just months in the job.
Officials have insisted that the new posts were already agreed by the full council – but this was at a meeting last May, 2019, which critics claim was well before the coronovirus outbreak and prior to extra pressures being put on finances.
A meeting of the corporate resources committee yesterday heard allegations by a number of councillors – including Andrew Baxter, Andrew Jarvie and Peter Saggers – that high-profile posts were being processed through "the back door".
After a lengthy debate, which heard that the number of senior posts had increased rather than reduced, councillors agreed to cease recruitment for a depute chief executive until the full council meeting next week.
They also agreed a report should be put before councillors regarding a review of senior management restructure.
Mr Jarvie suggested that if savings in senior management had not been made then councillors should consider the position of the chief executive, Donna Mason.