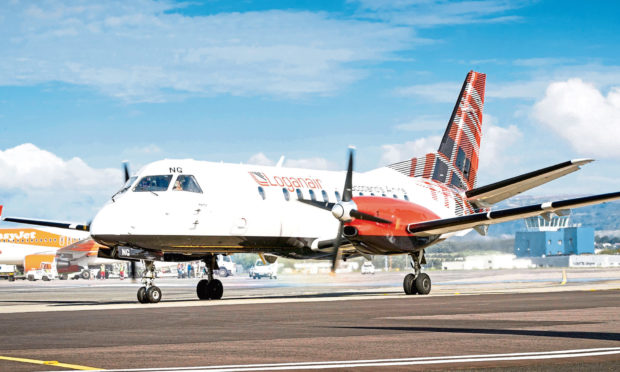 An airline is being sought to take over the world's shortest flight – of just one minute.
Orkney Islands Council is seeking tenders for a £5.3 million four-year contract to provide air services to six of its islands.
It includes the shortest commercial flight in the world – a 1.7-mile route between between the islands of Westray and Papa Westray.
Loganair currently operates the services between the Orkney mainland from Kirkwall and the islands of Papa Westray, North Ronaldsay, Westray, Sanday, Stronsay and Eday.
A spokesman for the local authority said the maintenance of the air services between the mainland was essential to counter the islands' "peripherality, fragile economic base and depopulation".
There is no rapid alternative means of transport to Kirkwall, and for onward connections with the Scottish mainland.
The planes are used for access to schools, banks, shops and other amenities unavailable locally.
They are also essential for tourism.
Should the air services be withdrawn, there are fears the upkeep of the airfields could be placed in jeopardy.
That, in turn, would put at risk the vitally important air ambulance service which provides the essential emergency medical link to the smaller islands.
The new contract will run for four years from next April, and tenders are to be submitted by October 20.
The council spokesman said: "The current inter-island air services contract comes to an end on March 31 next year.
"This is a new tendering exercise for contractors interested in providing the service from April 1 to 31 March 2025. The aim is for the same level of service to be provided as at present."