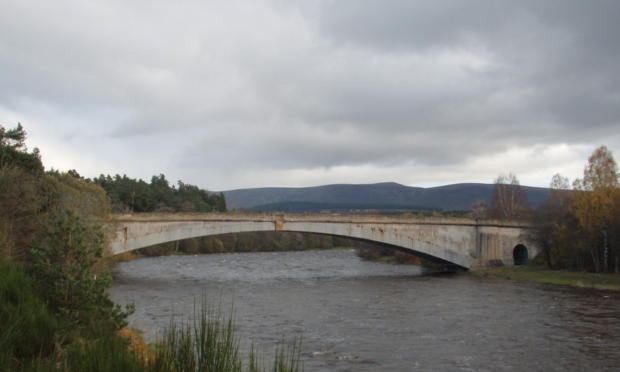 An overhaul on one of Speyside's busiest bridges that could take up to 16 weeks to complete will begin on Monday.
Bear Scotland is carrying out the £625,000 works on the A95 Aviemore road crossing near Grantown.
Crews will carry out concrete repairs below the deck to ensure the busy bridge, which is used by whisky haulage firms and traffic heading to the Central Belt, remains safe for years to come.
The A95 will remain open throughout the project. However, at times, four-way temporary traffic lights will be in place for specific work and for material to be delivered with the first dates due to be Monday, August 31 to Wednesday, September 2.
Most of the repairs are expected to be done between 7.30am and 5pm.
New safe working procedures have been developed to allow the project to be done amid ongoing coronavirus restrictions.
Ian Stewart, Bear Scotland's north-east representative, said: "This £625,000 maintenance work on the A95 Spey Bridge will ensure the existing structure is maintained and continues to function safely for years to come.
"To keep everyone safe during the project temporary traffic lights will be required at certain points to allow safe delivery of materials as well as to allow specific operations to be carried out safely, however our teams will do all they can to minimise the impact to road users."