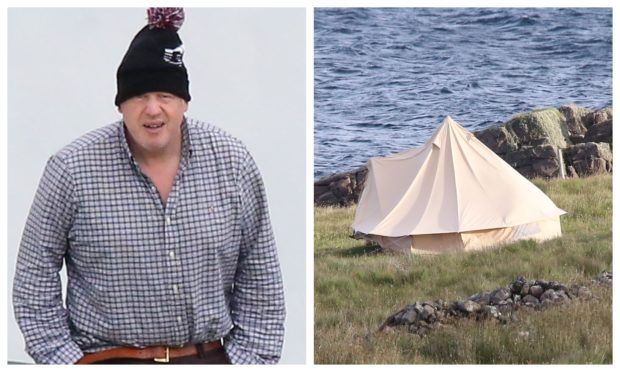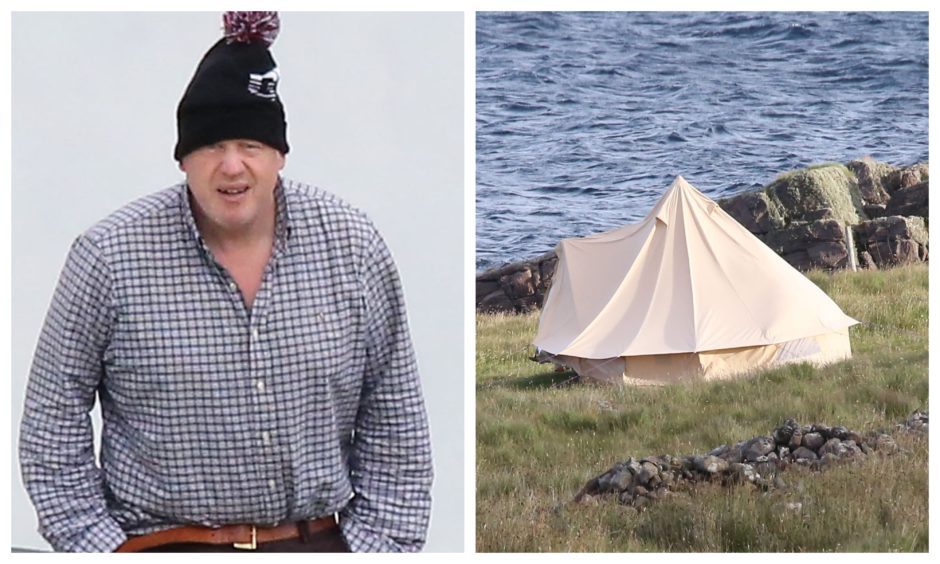 Prime minister Boris Johnson has been spotted on holiday in the Highlands as his government battles through the exam results crisis.
The 56-year-old appears to have lived up to his promise that he would spend some of his holiday camping after the Daily Mail published images of Mr Johnson at a cottage and a bell tent he has been staying in with his family in the north of Scotland.
The PM, his fiancee Carrie Symonds and their young son Wilfred have been on holiday in Scotland since last weekend.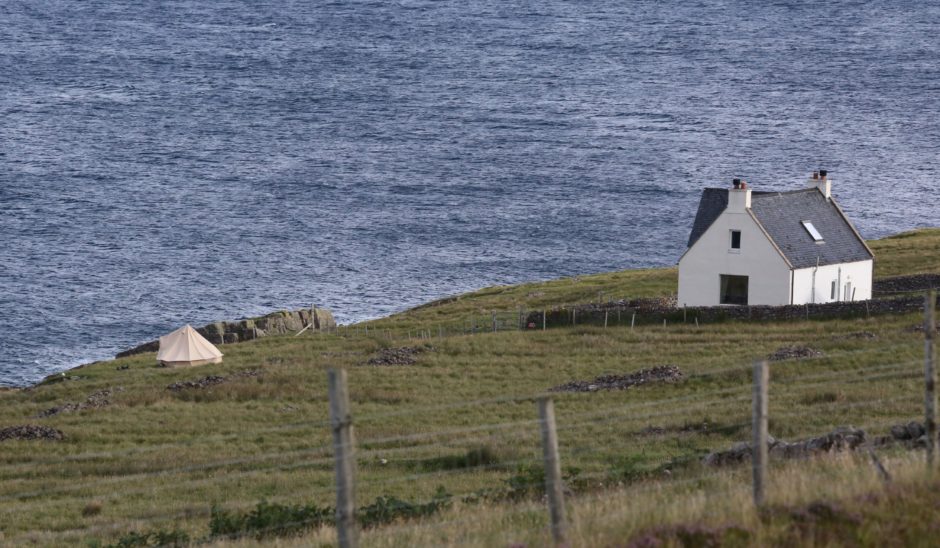 His opponents have accused him of hiding amid outrage over downgraded A-Level results and a subsequent U-turn after ministers decided to revert to using original teacher assessment of students.
Previous prime ministers, including Theresa May and David Cameron, have allowed the press to take limited photographs of them on holiday, in return for privacy.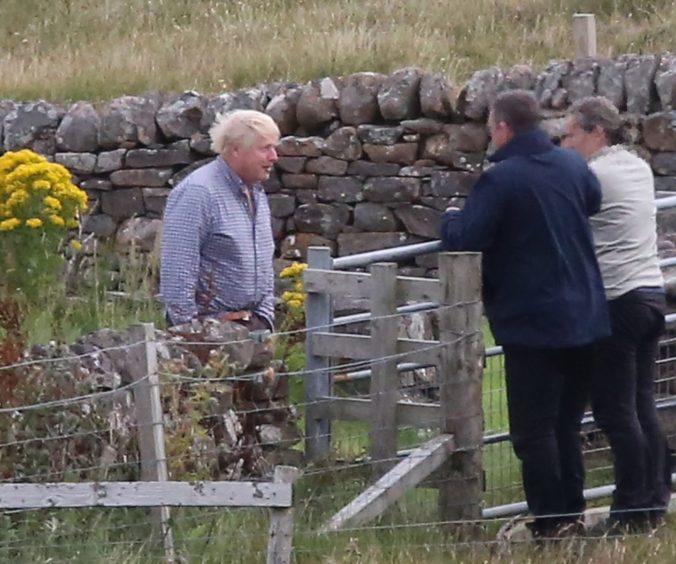 But Number 10 declined to tell the media where he had gone. It was also insisted he would not be cutting his break short to take charge of the exam results fiasco.
The exact of location of the holiday cottage has not been revealed but the Mail reported it as costing £1,500 a week to rent during the peak summer months.
Mr Johnson last month said he would be working "flat out" through the summer but revealed plans to escape for a mini-break at some point.
He said: "I would encourage people still to think of wonderful staycations here in the UK.
"There are all sorts of fantastic destinations, the best in the world.
"All my happiest holiday memories are of holiday vacations here in the UK, bucket-and-spade jobs or whatever, and I thoroughly recommend it."
News of the PM camping with a four-month-old in tow has been met with some scepticism online.
This, according to the Daily Mail's brilliant scoop today, is Boris Johnson's camping holiday hideaway in Scotland.
What's the betting he's in the cottage & the servants are in the tent? pic.twitter.com/D3k05mwQf2

— Piers Morgan (@piersmorgan) August 21, 2020
Not least because of the current conditions for roughing it in the north of Scotland.
Experts from the Scottish Midge Forecast have said that the recent spate of warm but wet weather had provided a perfect breeding ground for the notorious pests.
There doesn't appear to much sand in sight on this holiday, but that spade might come in handy as a makeshift midge swatter.