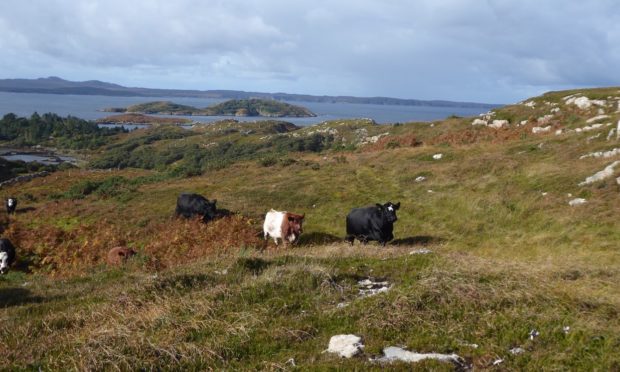 Locals claim that £420,000 plans to erect a 12-mile fence around Highland woodland to keep deer out have been formed "behind closed doors" so that they could not object.
The Eisg Brachaidh revival project in Sutherland aims to restore habitats featuring "irreplaceable" old woodland.
The plan includes building a fence around the 5,000-acre estate to keep deer out and has secured more than £420,000 from Scottish Natural Heritage (SNH) and Woodland Trust Scotland.
Project leaders say that, while it can be difficult to predict the knock-on effect of deer movements elsewhere when an area is fenced, the impacts can be managed.
But in a letter to Scottish Ministers and local politicians, Assynt Community Council has called for the project be deferred for at least three months so that the risks can be weighed up.
Members believe the plan could exacerbate a major problem in Assynt and elsewhere, with deer displaced by other plantations being fenced off.
The letter states: "This is not the first time SNH has shown a complete disregard for the local community by failing to consult with those who are directly impacted by their actions.
"It's clear they have given full support to yet another local project that could well result in further displacement of the existing deer herds without community consultation."
David Davies, owner of the neighbouring Inverpolly Estate and chairman of the Coigach- South Assynt Deer Group, also called for the project to be delayed.
He said: "There has been no consultation whatsoever on this initiative which plans to put almost 12 miles of deer fence right in the heart of our most important landscape area".
He said the project was developed "behind closed doors under the cover of Covid lockdown".
Mr Davies added: "There is no transparency or due process involved, and all those organisations charged with protecting landscape, bird life, archaeology, access, deer management and local community interests appear to have been bypassed in the rush to spend this money."
He said while investment to improve the natural heritage should be encouraged, local people "need to have a voice".
George Anderson, of Woodland Trust Scotland, said the project has been discussed for several years.
But he added: "If the community council feels people need more information then we defer to its judgement."
Mr Anderson said more details will be circulated and a community drop-in session being arranged in early September.
A SNH spokesman said the site had been discussed for "a number of years" and added: "We expect that the Woodland Trust will continue with this local discussion as the scheme progresses, and comply with statutory requirements for a scheme of this type prior to work commencing."