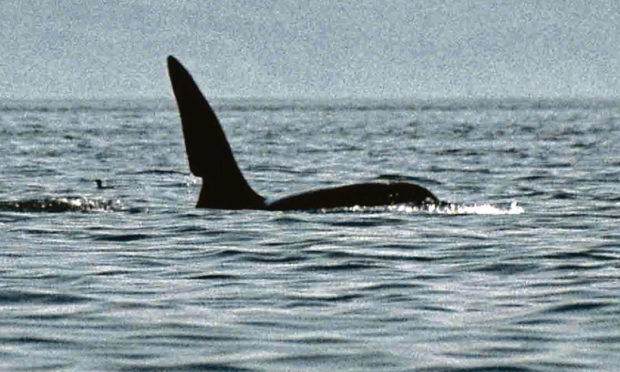 A Scottish killer whale made famous after being bitten by a shark whale has been seen in the Minch.
The bull, known to conservationists as John Coe, can be identified by a notch on his dorsal fin and a missing chunk on his fluke.
He was seen by a wildlife cruise boat with another orca, known as Aquarius, between Lewis and the mainland on Monday.
The sighting has been recorded by the Hebridean Whale and Dolphin Trust.
John Coe is one of eight orcas of a group known as the West Coast Community.
A ninth member, Lulu, was found dead on the Isle of Tiree in 2016 after becoming entangled in fishing lines.
Tests later revealed her body contained among the highest levels of polychlorinated biphenyls, or PCBs, ever recorded. The chemicals were banned in the 1970s but are still in the environment.
There are worries the entire West Coast Community is barren thanks to the high concentration of PCBs. Lulu's body contained 950mg/kg, of PCBs – more than 100 times the 9mg/kg limit above which damage to the health of marine mammals is known to occur.
The findings add to strong evidence that the pod is doomed to extinction – there are no records of any new calves being born in the last 25 years.