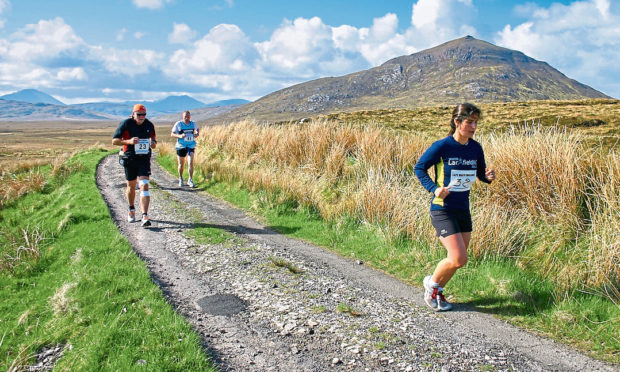 A renowned Highland road race has been axed – with organisers urging runners to remember it in its heyday.
The Cape Wrath Challenge was due to be held next year for the final time, but organisers have been forced to cancel the event due to Covid-19 restrictions.
The week-long series of runs through some of the most spectacular wilderness in the UK was first held in 2000 and attracted around 200 runners each year.
The race had previously lost its official status as a marathon because of the number of potholes on the route.
This year's event was postponed due to the pandemic, and now organisers Durness Active Health say it will not be possible to host either the running or social events safely next year.
"It is with a heavy heart that we can confirm that the Cape Wrath Challenge must come to a close. We would like everyone to remember the event for the fantastic week it has been rather than some disappointing shadow of its former self. We hope that making this decision in a timely manner will also allow those who have booked accommodation to arrange cancellations where necessary."
The group said Durness is over represented by people in "at-risk" categories and has no permanent GP, one ambulance covering a huge geographic area, and the nearest hospital is more than two and a half hours away.
"Our primary responsibility is to ensure the safety of our community, volunteers, and runners. We could not be confident of this."