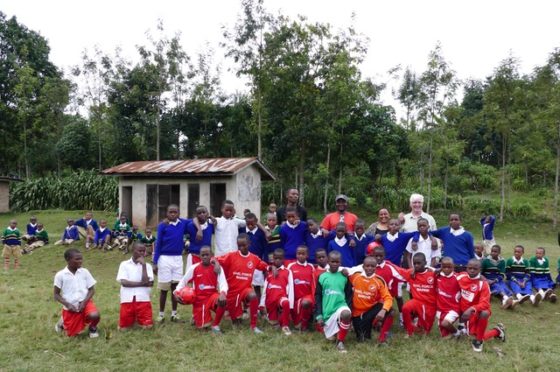 The colours of a Hebridean football team are in action on the slopes of Kilimanjaro in Africa.
The strips from Point FC have been delivered as a gift for the children of the Mbahe Primary School by Alasdair Nicholson, community consultant for windfarm charity Point and Sandwick Trust.
The strips became surplus to the club after the trust sponsored new ones.
Mr Nicholson's trip, postponed from March to this month due to the Covid-19 pandemic, also saw him deliver footballs and pens, and biology textbooks for the neighbouring Daranjani secondary school.
Alasdair has been making regular visits to this part of Africa since 2015, primarily to develop local skills in community enterprise.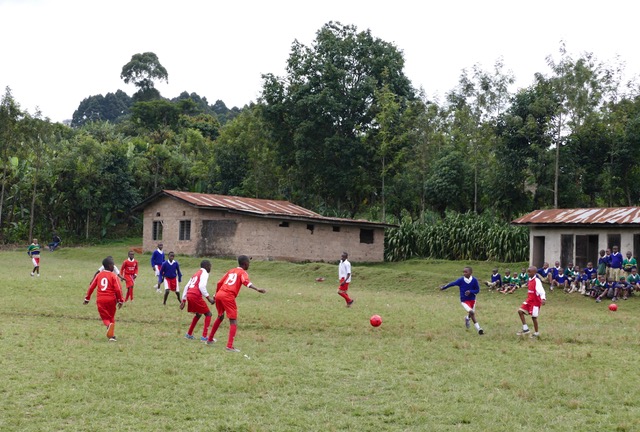 His trip this year renewed his contacts with Ndoro Cultural Tourism Enterprise, who are interested in hearing about the progress of community projects in the Outer Hebrides such as the Point and Sandwick Coastal Community Path, and also with the school, who had asked for the science resources during a previous visit.
Alasdair said: "Anita Moshe, the headmistress at the primary school, was very welcoming.
"The classrooms were clustered around on raised ground in ridges, with very rough rocky paths between. The only flat clear area was the sports field. Ndoro Cultural Tourism Enterprise took me there and we went to P7 who sang welcome songs.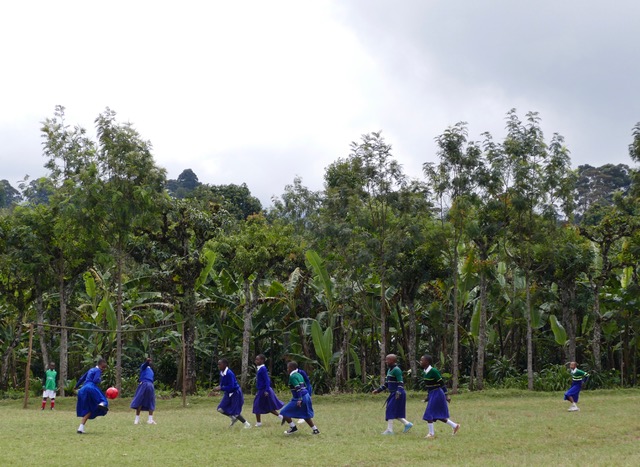 "With the class teacher the junior Point strips, emblazoned with Gael Force Marine and Point FC branding, were handed out.
"The whole class, teachers and headmistress included, went immediately and joyfully to the playing area where three footballs donated by Point and Sandwick Trust were also handed over."
He added: "Those with whole strips and some with just shorts immediately put them on and the class split into two teams.
"The girls, not to be outdone, were given one of the footballs and were as enthusiastic as the boys. Not wishing those without strips to feel left out the girls were first in line for a Point and Sandwick pen and all were happy.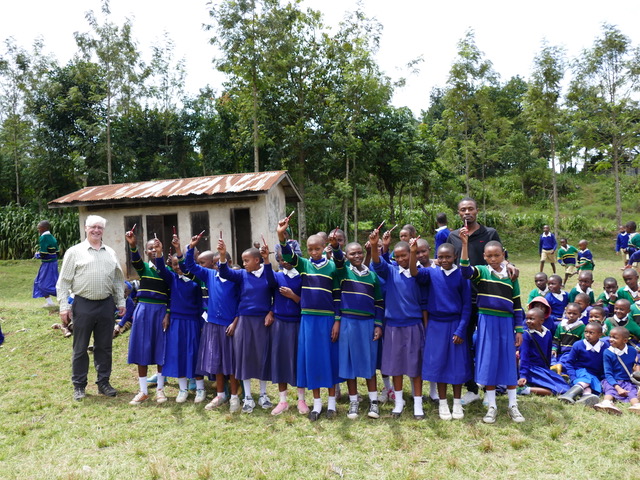 "I said the football kit was a gift from the junior team from Point, in Scotland.
Donald John MacSween, general manager of Point and Sandwick Trust, said: "We are very pleased to have helped the youngsters of this school by giving them footballs and pens and allowing the Point FC juniors to donate their old strips by sponsoring them with new ones. In the great scheme of things, the cost of these donations is small but they have clearly brought a lot of happiness."