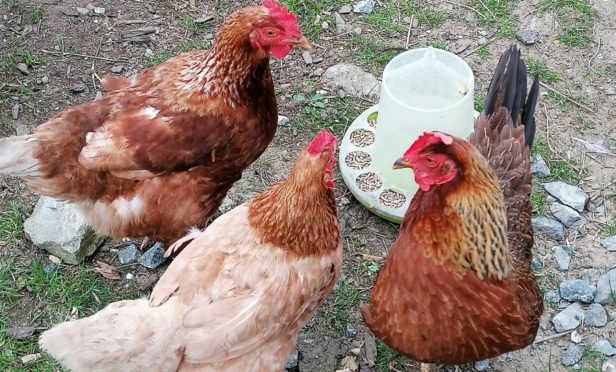 Scotland's leading animal welfare charity has warned it will take action after finding yet another bird illegally abandoned on Lewis.
The Scottish SPCA was alerted on Friday to the 11th incident of poultry being dumped on the same spot at Pentland Road.
Having spotted the hen while out walking her dog, the caller immediately posted an appeal on social media.
A member of the public soon arrived with a bucket of feed for the abandoned hen, which had a squint beak but was able to eat well and appeared not to have any other injuries.
The incident is the latest in a string of similar occurrences in the same area over the past five years.
Scottish SPCA inspector Maggie Adkins said: "Unfortunately, this is not the first time we have had reports of hens and ducks in need of rescue over the last few years.
"Sadly, the area seems to have become a dumping ground.
"In this case, a member of the public responded to an appeal the caller made on social media and rehomed the bird who is now living a happy life with their other hens.
"Thankfully, this incident had a happy ending but this is not always the case.
"Some of the birds we have previously rescued from here have been in a terrible condition, from injured ducks to starving hens.
Ms Adkins added: "Leaving birds out here exposed to the elements and predators is not only cruel but also illegal.
"We'd urge the public to contact the Scottish SPCA helpline on 0300 099 9999 if anyone has any information about this hen, or indeed any previous birds who've been left in this area."