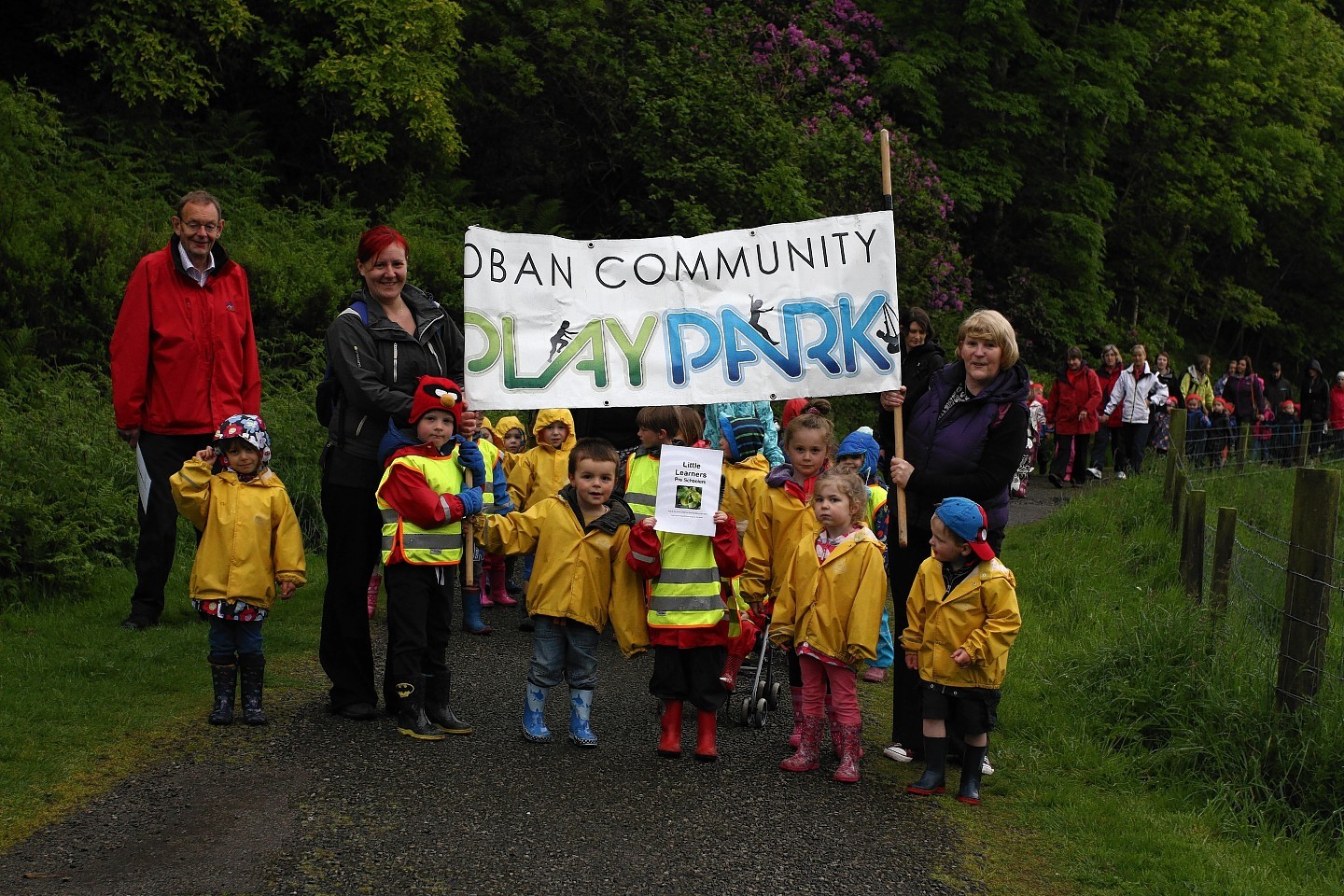 Hundreds of toddlers in Oban today took steps to help raise cash for a new playpark.
The Oban Community Playpark committee is attempting to raise £400,000 to build a new play facility at Atlantis Leisure in the town.
Up to 200 pre-school children took part in an inter-generational sponsored walk from the Corran Halls to Dunollie Castle. The Senior Forum and Oban Health Walks groups also joined in.
Fiona Sharples, secretary of Oban Community Playpark Committee, said: "We had about 200 children and about 100-plus adults. There was a bit of rain and a few midges but it went very well.
"We are not sure how much we have raised yet, as people are still collecting."
Oban's main playpark, situated at Atlantis Leisure, was condemned and removed in February.
Now only a few smaller parks exist in housing estates around the town, situated away from public facilities such as toilets and cafes.
The £400,000 cost of the new development includes play equipment, safety surfacing, professional fees, installation and VAT.