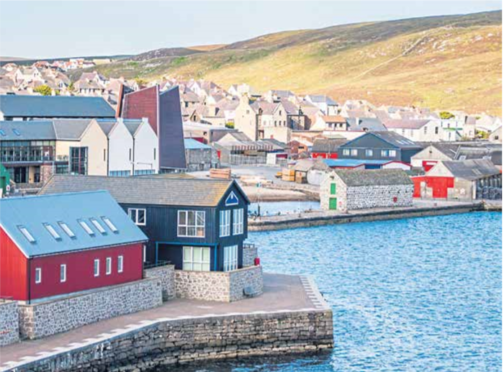 Shetland could already have superfast internet in place for all if the isles had control of their financial resources, according to council convener Malcolm Bell.
The Lerwick North councillor also said the local authority looks forward to "positive and constructive dialogue" with the UK and Scottish governments on financial and political self-determination for Shetland.
Councillors voted overwhelmingly last week to explore the options for greater self-determination for Shetland against a backdrop of frustration over "more decisionmaking being centralised and public funding being consistently reduced".
Mr Bell believes that broadband is one area where more financial levers could, in theory, benefit Shetland.
"If we in Shetland had control of the financial resources I am confident we would have delivered superfast connectivity into our community by now, much like Faroe has done," he said.
Poor connectivity has long been a frustration for those in the more outlying communities, and a frustration at the lack of progress from government schemes designed to bring speeds of at least 30Mbps to everyone has led to Shetland Islands Council considering the options for going it alone.
The Faroe government website says that partly thanks to a "comprehensive installation of domestic broadband cables, fast and reliable broadband internet connection" is available in every village in the country, which is a self-governing nation within the kingdom of Denmark. Mr Bell added: "The council now wishes to open lines of communication with both governments in order to address the concerns raised and which led to the passing of the motion."
Council leader Steven Coutts last week made reference to the Lerwick Declaration made by then first minister Alex Salmond during the Scottish Cabinet's visit to Shetland in 2013.
It stated the importance of self-determination, subsidiarity and local decision-making. "What has followed has not delivered," Mr Bell said.