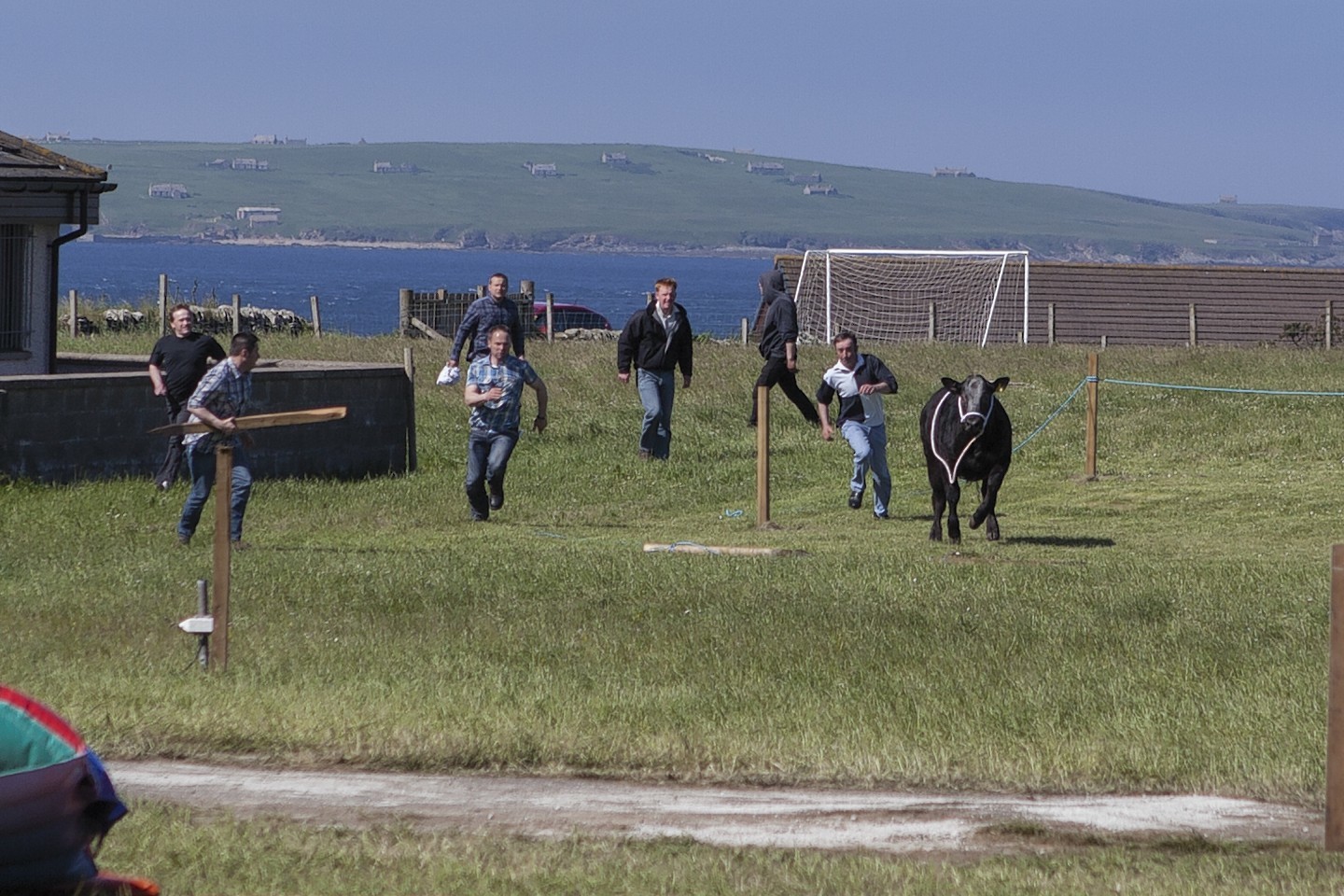 It wasn't quite a bull in a china shop, but this bewildered beast caused havoc when it ran amok during an agricultural show at the weekend.
The bullock broke loose as it was being led into the main ring for the judging of the champion of champions award at the Canisbay Show in Caithness.
Spooked by the noise and commotion it careered through the watching crowd and bolted across the showground towards the horse section with owner David Kennedy, of nearby Whitegate, and several helpers in hot pursuit.
Organisers hastily cleared the field and shepherded spectators into the village hall for their own safety.
The errant bullock, a 14-month Limousin cross, which had earlier been named cattle champion, was cornered about 20 minutes later and persuaded into a stock box, ending a drama that could have had much more serious consequences.
Show president David Dunnet praised the spectators for heeding the safety advice issued over the loudspeakers.
He said it had been an unfortunate incident, but the most important thing was that nobody was injured.
While the drama was unfolding, the supreme sheep and horse champions, along with the poultry and goat champions, waited patiently in the main ring for the overall ticket to be awarded.
When it became obvious the escapee would not be joining them, judge Will Campbell, Calder, handed the top ticket to the supreme horse champion, 17-year old riding pony mare Raemair Hoity Toity, which had earlier lifted the in-hand championship.