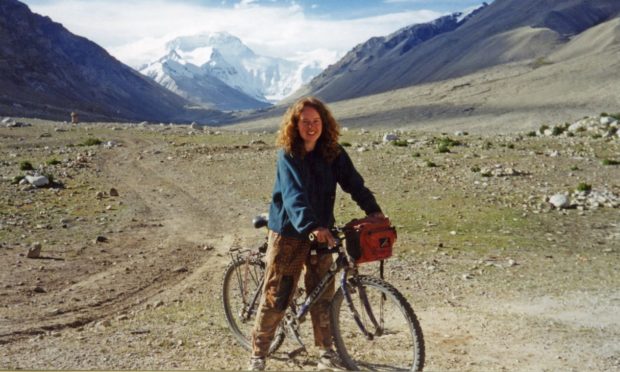 An annual charity run in memory of aid worker Linda Norgrove will become a virtual event this year as friends and family mark the tenth anniversary of her death.
Ms Norgrove, from Lewis, died in October 2010 after being kidnapped in Afghanistan while she was working for a charity.
Each year her parents, John and Lorna, join other family, friends and supporters in a 10km run round the Bhaltos peninsula in Lewis to raise money for the Linda Norgrove Foundation, which was set up to support women and children affected by war in Afghanistan.
Previously, people have joined in the event from locations as diverse as Antarctica and Liberia. But this year organisers have had to change the format due to Covid-19 social distancing rules and participants of the tenth 10k will be asked to run, walk or cycle during the first ten days of the tenth month of the tenth anniversary since Ms Norgrove's death and the formation of the foundation.
Mrs Norgrove said: "Every year since Linda's death we have held the 10k and have been touched by the number of people joining in from different corners of the world in friendship and recognition of Linda's adventurous nature. Some were friends of Linda, some work colleagues, others are people who, over the years, have been inspired by her story.
"This year, we're going virtual. If you're able, we invite you to join us during the first ten days of the tenth month of the tenth year of the foundation to run, walk or cycle in remembrance of Linda.
"She was a very active person so this is a fitting tribute to her, particularly as it helps fund causes which were so close to her heart."
As well as the 10k, the foundation is running an Open Water Challenge throughout September with 37 swimmers already signed up to swim in various parts of Scotland, London and Vancouver.
All money raised in the events will help pay the university fees for Afghan women studying to become doctors.
The Linda Norgrove Foundation, which is run from the Western Isles, was established by Linda's parents after she was kidnapped and died in a failed rescue attempt.
Mr and Mrs Norgrove wanted their daughter to be remembered for her contribution to life rather than her tragic death. The foundation has now distributed more than £1.5 million and has so far funded more than 80 grass roots projects.