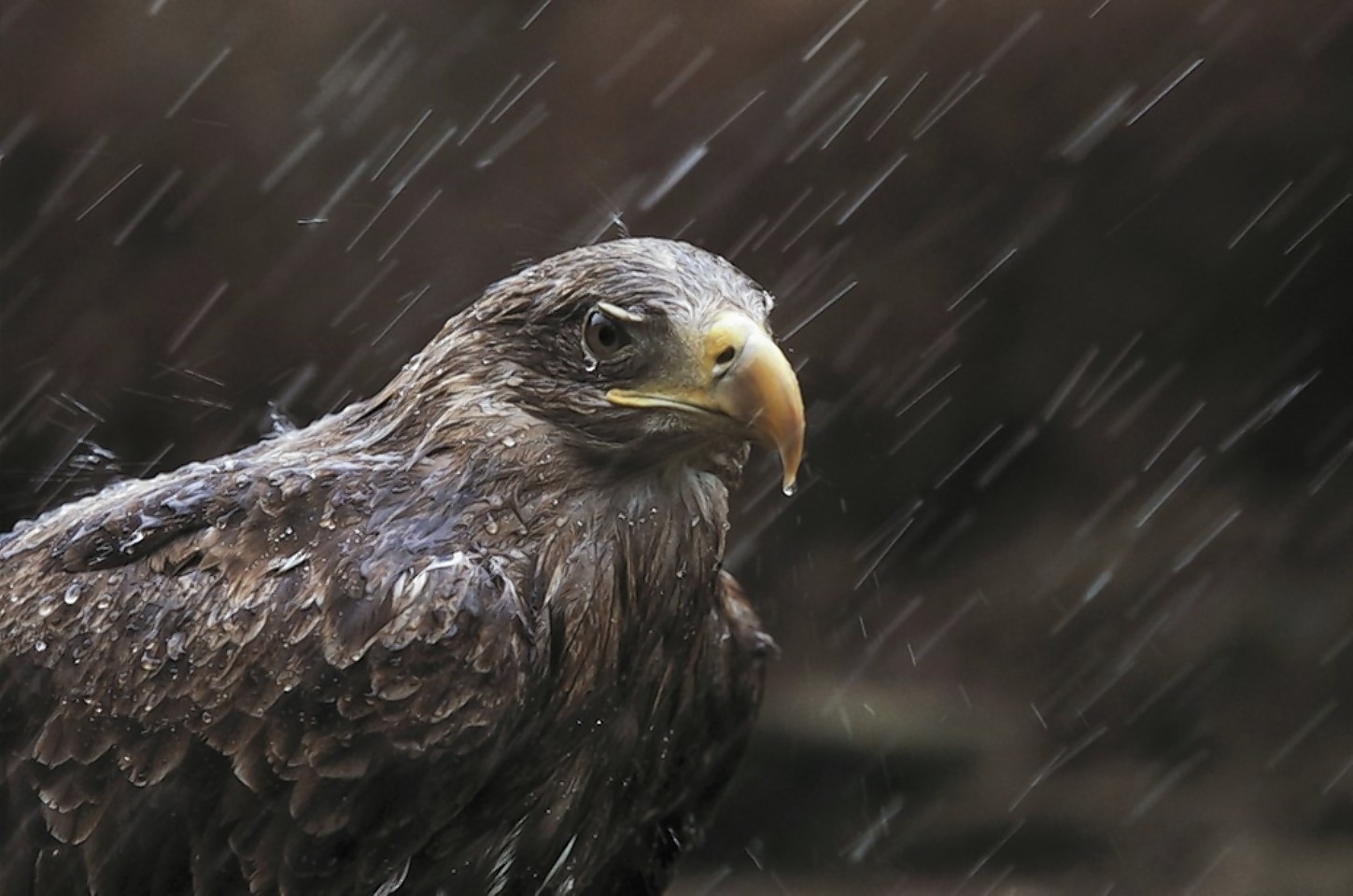 A new bird's-eye view of Mull's famous white-tailed sea eagles has been set up.
People from all over the world will now be able to see live footage of the eagles through a new satellite technology viewing project.
Thought to be a UK first, the innovative project aims to complement the already successful ranger-led visits to see Mull's majestic sea eagles.
The new satellite link will follow Cuin and Sula, the two famous big birds currently starring in the 10th series of the BBC's popular Springwatch.
The live footage can been seen on Forestry Commission Scotland
http://scotland.forestry.gov.uk/visit/mull/mull-eagle-watch
website and on the Carnyx Wild website www.carnyx.tv, whose team set up the camera and satellite equipment under licence from Scottish Natural Heritage in a remote corner of Mull.
Fiona Murray, Forestry Commission Scotland's tourism development manager said: "White-tailed eagles are sometimes known as 'flying barn doors' because of their huge size and majestic wingspan. They are an amazing sight and this new satellite project hopes to give a bird's-eye view of their daily lives to a world-wide audience."
Forestry Commission Scotland has been developing its wildlife viewing across a number of forests in Scotland.
This new project teams up with existing partners working to promote the very successful 5-star Mull Eagle Watch. The partnership is run by RSPB Scotland, Police Scotland, Scottish Natural Heritage, Mull and Iona Community Trust, local volunteers and Forestry Commission Scotland.
Dave Sexton RSPB Scotland's Mull officer added: "For the first time you'll be able to log on and watch the fascinating family life of Scottish sea eagles Sula and Cuin and their rapidly growing chick. With live, dawn to dusk HD streaming from the beautiful isle of Mull, this project is a wonderful window on their world. Eagles really capture people's imagination so to be able to now share in their daily lives like this is very special indeed."
Previously there hadn't been an opportunity for live streaming of Mull's eagles due to expensive electricity connections and a lack of mobile signals. A new affordable satellite broadband link will now open up the viewing possibilities to a world-wide audience.
The white-tailed eagles seen on the satellite link are a different pair from those viewed from the popular Mull Eagle Watch hide in Glen Seilisdeir on Mull.
The live link will be on air from 6am to 10pm every day.