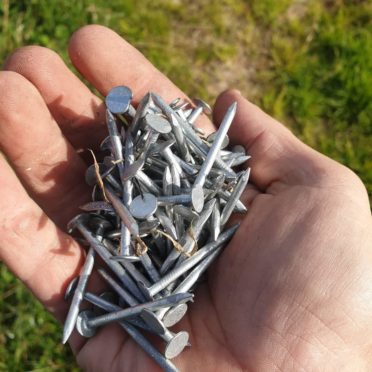 The man who helps to run a kids' bike track in the Highlands has spoken of his concern after sharp nails were strewn around the course.
Youngsters arrived at the track, at Ord Hill near Fortrose, on Saturday morning to find a large trailer was blocking the usual entrance.
Dave Munro of MotoXScotland said: "On Saturday we went out to go to the track, and the farmer's got a JCB that normally sits at the entrance to the field.
"When we came down the hill it wasn't there, and a farming trailer had been wedged between the gateposts, trying to stop people from getting into the track, and the JCB was halfway along the field.
"That's when the police got called."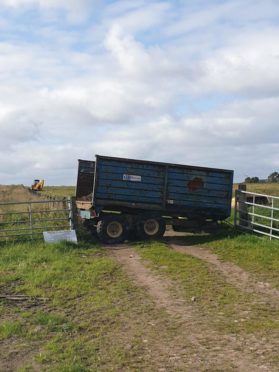 After taking an alternative route to the course, the large nails were discovered half-hidden in the dirt.
"It was when the kids first went out at the start of the day, there were a lot of people walking around and monitoring their kids.
"Because it was sunny and the person used brand new galvanised nails, they started glistening, and that's what made us pick up on them to start with.
"We just thought it was maybe a few, because we found the first little group together.
"We thought someone had maybe just dropped them or they fell out a van, but as we were walking around the whole track they started appearing everywhere.
"They were just all over the place."
The track has been in its current location, on private farmland, for several months, and it is currently only being used on weekends in anticipation of work to expand it.
Mr Munro said: "The damage a brand new galvanised nail could do to somebody, especially a child – it could go in their eye, it could blind them or slash their face.
"There are kids as young as three or four years old, learning with their parents."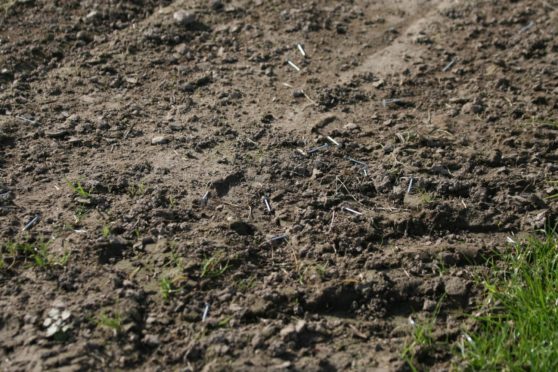 He said a metal detector club from Inverness has offered to come out on Saturday to go over the whole track and ensure all the nails have been removed.
A formal planning application is currently being prepared to make the track more permanent, with Mr Munro hopeful it can move forward next month despite some anger from locals.
He added: "I've met a lot of the local community and started taking on board concerns. We've just got to go through the processes and hopefully everything works out."
A police spokesman said: "Police were called on Saturday, September 26 to a report that plant hire equipment had been tampered with at a farm ground in Fortrose.
"A subsequent report was made of nails scattered on the ground in the farm too. Enquiries are ongoing into both incidents."