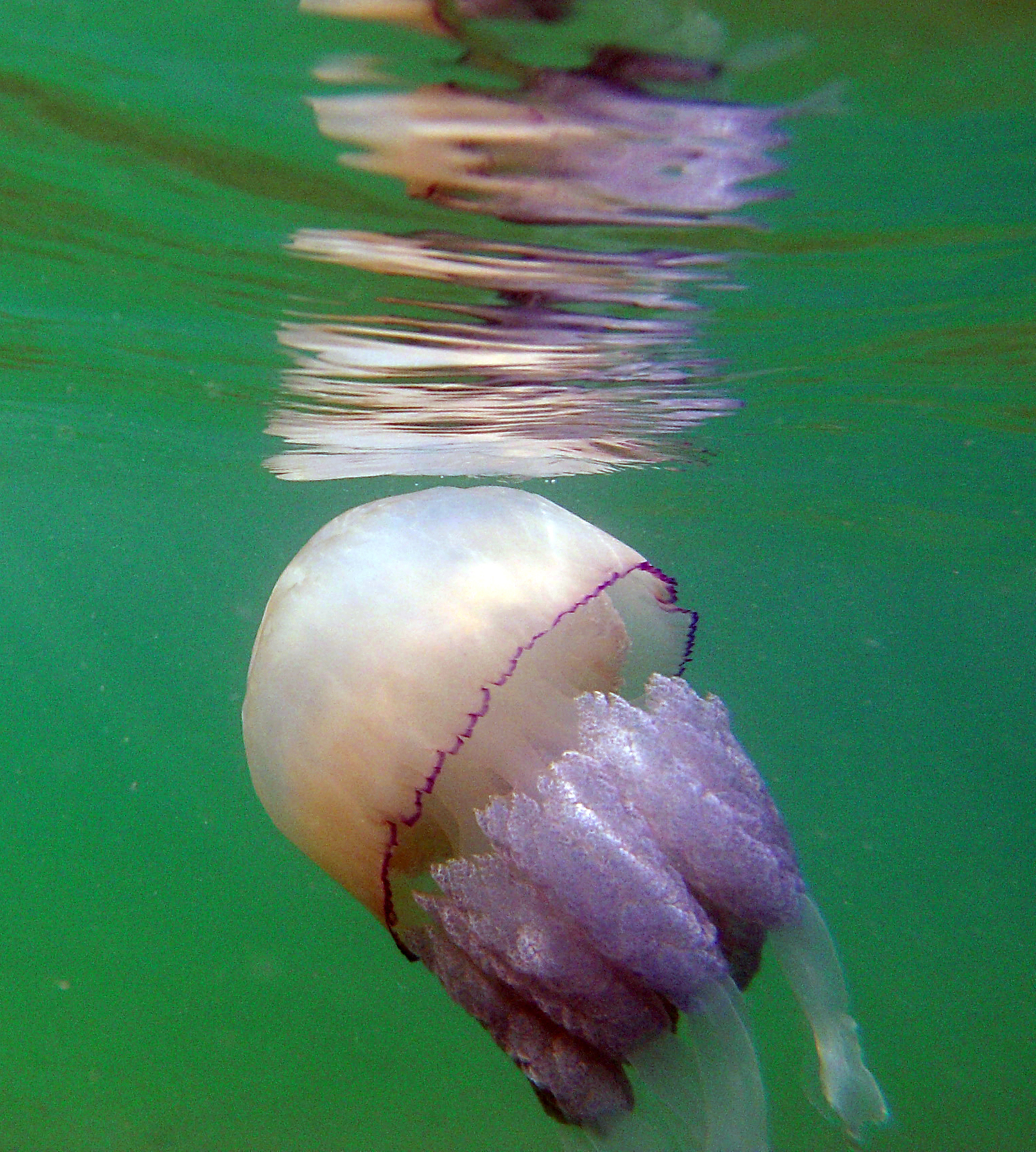 The biggest jellyfish in Britain are being sighted off the west coast of the Highlands.
Barrel jellyfish, which can grow as large as 3ft in diameter and weigh close to 100lbs, are being spotted around the Summer Isles.
The reports have been coming in from The Summer Queen cruise boat which operates from Ullapool.
The super sized jellyfish have been spotted specifically at Cathedral Cave at the island of Tanera Beag, and others have been seen around Horse island.
These jellyfish caused alarm in the south pf England in recent weeks when they washed up on shores but while they might appear daunting to swimmers and beach combers, they are not judged to be a threat to humans.
The sightings this week could be a good sign for nature watchers as they are a staple food for more exotic species such as sunfish and leatherback turtles and may attract these species furt. According to Dr Dr Peter Richardson, a jellyfish expert with the Marine Conservation Society, these species will tend to peak in numbers during August.
The barrel jellyfish has a thick rubbery dome with "cauliflower-like" tentacles which hang down as much as 6ft. The sex of each species is identified by by a bluish colour on the male sex organs and by a brownish pink on the female's.
He said that the Barrel Jellyfish can normally be seen in the Irish sea and up to the firth of Clyde and that they are likely being found so far north because of the recent mild winter and warmer waters.
He added: "The seas are warmer and we are getting southern Atlantic species occurring in our waters. That is definitely happening. We are not sure how that will affect the jellyfish.
"Jellyfish populations can be constant with the state of our seas in terms of various factors such as pollution and global warming, and also in response to overfishing which frees up plankton for them to eat. For now we don't really know why they are so prevalent but the important thing for us is to record where and when the different jellyfish species occur."