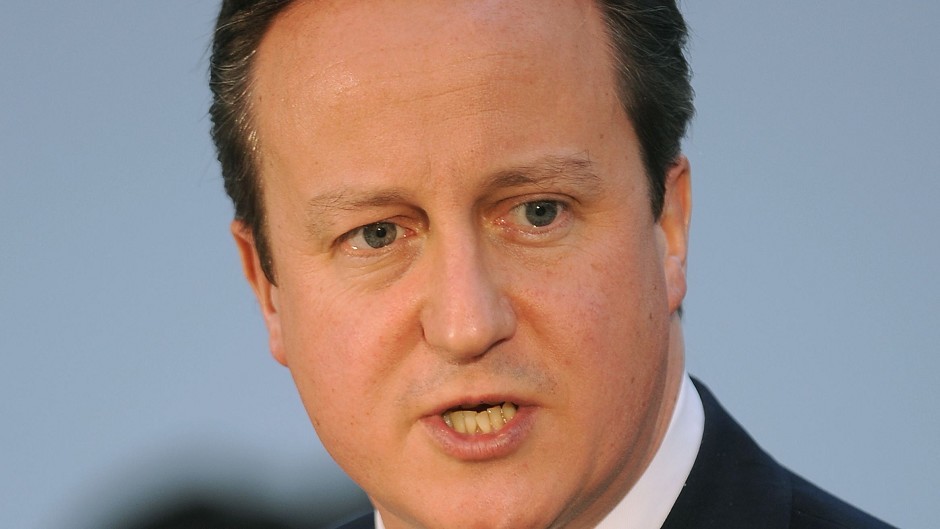 Prime Minister David Cameron has been criticised after describing Argyll and Bute as "far flung".
Local MP Alan Reid said he was "disappointed" with the Conservative leader's comments last night, which were made after concerns were raised that disabled people were not being paid their benefits in the area.
The Argyll and Bute constituency contains several Hebridean islands, but also many towns within an easy commuting distance to Glasgow.
Mr Reid challenged the Conservative leader at prime minister's questions in Westminster over claims that assessors were not being sent to many Highland communities because of the distance.
The Liberal Democrat said: "Atos is taking even longer to carry out medical assessments of applicants for disability benefits who live in Argyll and Bute than it is taking elsewhere, because it is reluctant to send assessors all the way to my constituency.
"I am sure that the prime minister will agree that that is unacceptable.
"Will he tell Atos that it must not discriminate against people living in Argyll and Bute in that way, and that people there should receive their assessments as quickly as people living in the rest of the country?
Mr Cameron responded: "Obviously there are challenges in particularly far-flung rural constituencies such as that of the honourable gentleman, which has many islands in it, but we have to make sure that people's assessments are properly carried out.
"Those assessments are important. The whole point about this government's programme is that we do not want to leave people on unemployment or other benefits year after year.
"We want these tests and assessments to be properly carried out so that we can see whether people are eligible for benefits and what help they need to get work."
Speaking to the Press and Journal afterwards, Mr Reid said he had constituents who had not received their benefits since August last year because of the problem.
He added: "I was disappointed with the prime minister's response. I appreciate there are challenges but the government should be making sure that Atos overcome those challenges."