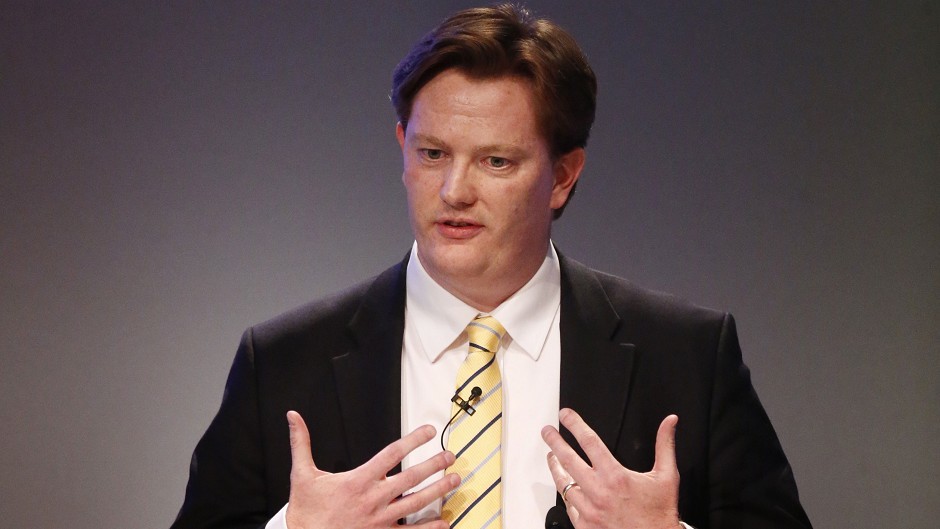 A senior UK Government minister has been accused of "misleading" people into thinking a controversial airline tax has no impact on the Highlands and islands.
The SNP claimed Chief Secretary to the Treasury Danny Alexander was not being straight with people by suggesting Air Passenger Duty (APD) tax did not apply to the region.
Nationalist Stewart Maxwell said there was no need for fresh legislation to enable Westminster to devolve the tax to Holyrood before the referendum and challenged the MP to make a commitment.
The bosses of Scotland's three main airports – Aberdeen, Edinburgh and Glasgow – have warned they risked losing millions of passengers due to the impact of APD.
Earlier this year Willie Walsh, chief executive of International Airline Group (IAG), said the Scottish Government's plans to cut the tax in the event of independence would be a positive development for British Airways.
Addressing Mr Alexander, who appeared before Holyrood's economy, energy and tourism committee yesterday, Mr Maxwell said: "Do you not accept that effectively you are misleading people in an attempt to try and pretend there is no APD in the Highlands?
"We all know if you want to encourage trade into an area, for example tourists coming from the south of England to Inverness-shire, then clearly they have to pay APD."
But Mr Alexander said the issue would be examined as part of discussions about giving the Scottish Parliament more power after people reject independence.
He told the committee that all flights departing from airports in the Highlands and islands were APD free but people flying to Inverness to London paid the tax.
Mr Alexander said: "If the SNP was truly concerned about the flow of people in and out of the Highlands and islands you would not be imposing average speed cameras on the A9.
"It is disruptive to the economy, it is opposed by the business organisations and will not make the route safer."
Mr Maxwell said it was clear the MP was "struggling to understand" that average speed cameras do not affect flights.