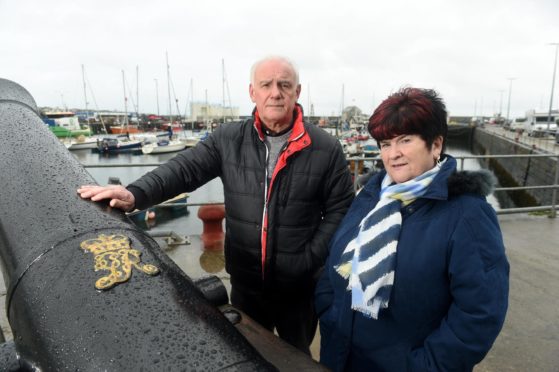 A cold case probe into the mystery death of 24-year-old at Wick Harbour in Caithness has been extended into the New Year – giving family hope that the case is being "meticulously scrutinised".
The body of 24-year-old electrician Kevin Mcleod was recovered from the water in February 1997, after he had been on a night out.
Police have since apologised for failures in the handling of the case and in 2017 police chiefs finally admitted legacy force Northern Constabulary had failed to treat the death as murder despite an instruction from prosecutors.
An outside force, Merseyside Police, was instructed to review the case last summer.
The family have been given regular updates about the review, and were recently told "significant progress" was being made.
The findings had been expected to be published this month, but Merseyside detectives have now advised the family that the proposed completion date of the review is likely to be extended into the New Year.
Kevin's parents Hugh and June, who have tirelessly campaigned for justice for their son, said: "We were previously informed that Merseyside's cold case review would be completed in October.
Police make 'significant progress' in Kevin McLeod cold case probe
"However, while it is frustrating the wait continues, we remain positive and hopeful that at last every detail of Kevin's case is being meticulously scrutinised by experienced homicide detectives".
Kevin's uncle Allan, who has led the campaign for the family, added: "No matter how long Merseyside's review takes, the truth needs to be finally exposed."
A spokeswoman for Merseyside Police confirmed: "The family have been informed of the extension. The independent review remains ongoing."