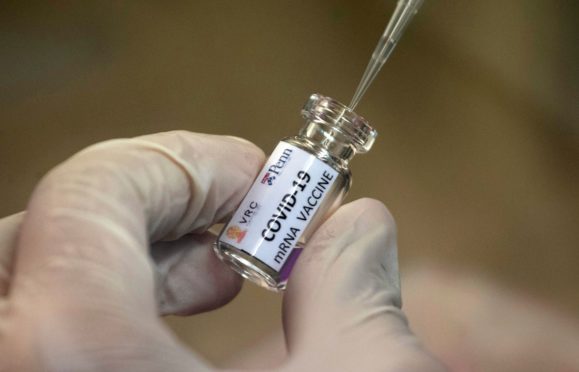 One of the tenants at homeless accommodation in Oban is suspected of having Covid-19.
The people who live at Blue Triangle's Solas project in Albany Street received letters through their doors from the housing charity.
The man suspected of having the virus was unable to undergo testing until yesterday and results were expected today.
Meanwhile, residents at Solas were advised not to leave the building for at least two days, and if the man's results come back positive, they will be asked to quarantine for 14 days.
In the letter, Blue Triangle project manager Lisa MacDonald and assistant project manager Margaret Burnip wrote: "A Solas service user has suspected Covid 19 and is not able to be tested until Tuesday October 6 at the earliest. The results of this test are expected on Wednesday October 7.
"If any service user needs food please contact staff and we will source some.
"This new temporary restriction will come into force immediately from Monday October 5."
Mrs MacDonald stressed there was no confirmed case of Covid-19 in Solas.
Yesterday, it emerged that a case of Covid-19 had been discovered at Oban High School. Track and trace is underway while the pupils are currently on their October holiday.
The infected pupil last attended Oban High School on Monday September 28.
A spokeswoman for Argyll and Bute Council said: "We can confirm that a pupil at Oban High School has tested positive. The council as education authority, and the school are fully engaged with NHS Highland's Health Protection Team and are following Public Health guidance.
"Strict control measures are in place at the school and will continue following the October break."