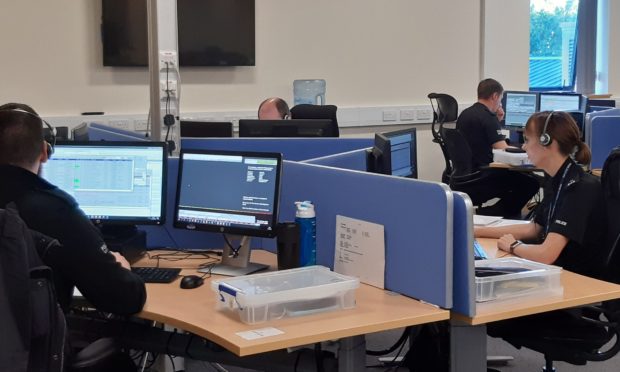 Community leaders have welcomed the setting up of a specialist police call-handling team in Inverness aimed at better prioritising officer responses.
The move is being hailed as further decentralisation of services following previous complaints that Police Scotland had removed control and staff from rural areas.
Similar teams have already been rolled out in other parts of Scotland, providing a first-point-of-contact for people calling 999 and 101.
Police Scotland said it will mean an enhanced assessment of threat, harm, risk and vulnerability to ensure issues are correctly prioritised.
Previously, response to calls were determined by the type of incident or crime reported and an automatic computer grading that could see officers despatched even if not required.
The new approach will see trained officers consider the circumstances of each incident before deciding on an appropriate and proportionate response. This could include immediate attendance at an incident or within a specified time, an appointment with an officer or help over the phone.
The 25-strong Inverness resolution team will be drawn from the three North divisions, including staff with experience and local knowledge of the area.
Police Scotland said it is committed to decentralising its workforce and ensuring national resources are distributed around the country.
Divisional Commander for the Highlands and Islands, Chief Superintendent Conrad Trickett, said: "The ability to conduct this enhanced assessment of vulnerability on every call and provide increased resolution options allows us to provide the right response to every caller."
Highland Council leader Margaret Davidson, who had raised concerns about the closure of the Inverness police control room in 2015, said the high-quality service sector jobs are a welcome boost to the community.
She said: "I am particularly pleased that Police Scotland is recognising the personal value that the new team of specialist police officers will bring to the 101 and 999 services, with their local knowledge and experience of policing urban, remote and island communities."
Councillor Matthew Reiss, Highland Council's strategic lead for police and fire, added: "Chief Constable Iain Livingstone told us that jobs would be decentralised to the remoter areas and, whilst it has taken time, that promise has been kept and I am genuinely delighted."