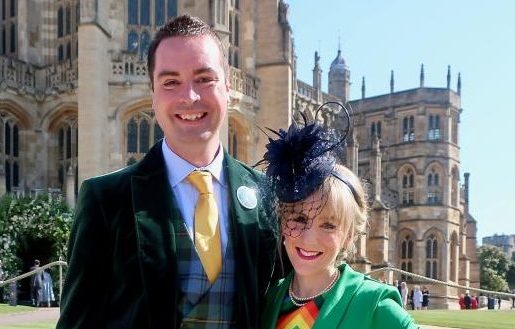 A Nairn man and his late wife have received British Empire Medals for their efforts to raise thousands of pounds towards cancer research.
Sam Hey received another medal on behalf of his wife Susan who died in May after a cancer battle.
The couple set up Team Hamish in 2017 to honour the memory of their eight -year-old son, who died from a rare and aggressive soft tissue cancer.
Over the years, the couple have raised more than £50,000 in the youngster's honour. They put the cash towards a new splash park on the waterfront of their hometown, which was completed in August.
Mr Hey said: "It is a real honour and the only reason we received it was all down the massive support from the community for the Team Hamish project and the fundraising.
"When myself and Susan first set up Team Hamish we had two key aims which were to give back to the community, who brilliantly supported us while Hamish was ill, and to hold a lasting legacy for him as well.
"Now this charity has become a legacy for her as well and to see the splash park be completed is such an achievement.
"The Nairn community is tremendous and we can't thank them enough for all the support."