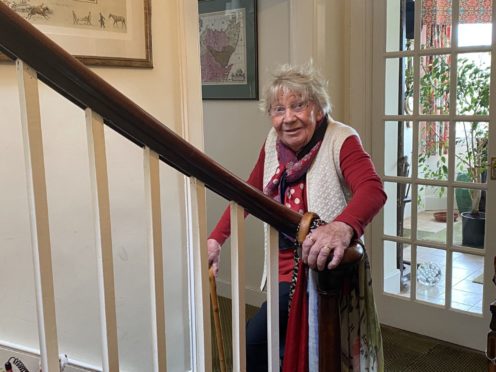 On Easter Sunday, Margaret Payne began the first of almost 300 trips up the stairs of her home in Ardvar, Sutherland.
Wanting to make a difference for others while shielding from the pandemic, the 90-year-old set out to raise £10,000 for NHS Charities Together and Highland Hospice.
With fond memories of scaling Suilven as a teenager with her sister during the Second World War, she set herself the challenge of doing the same once more.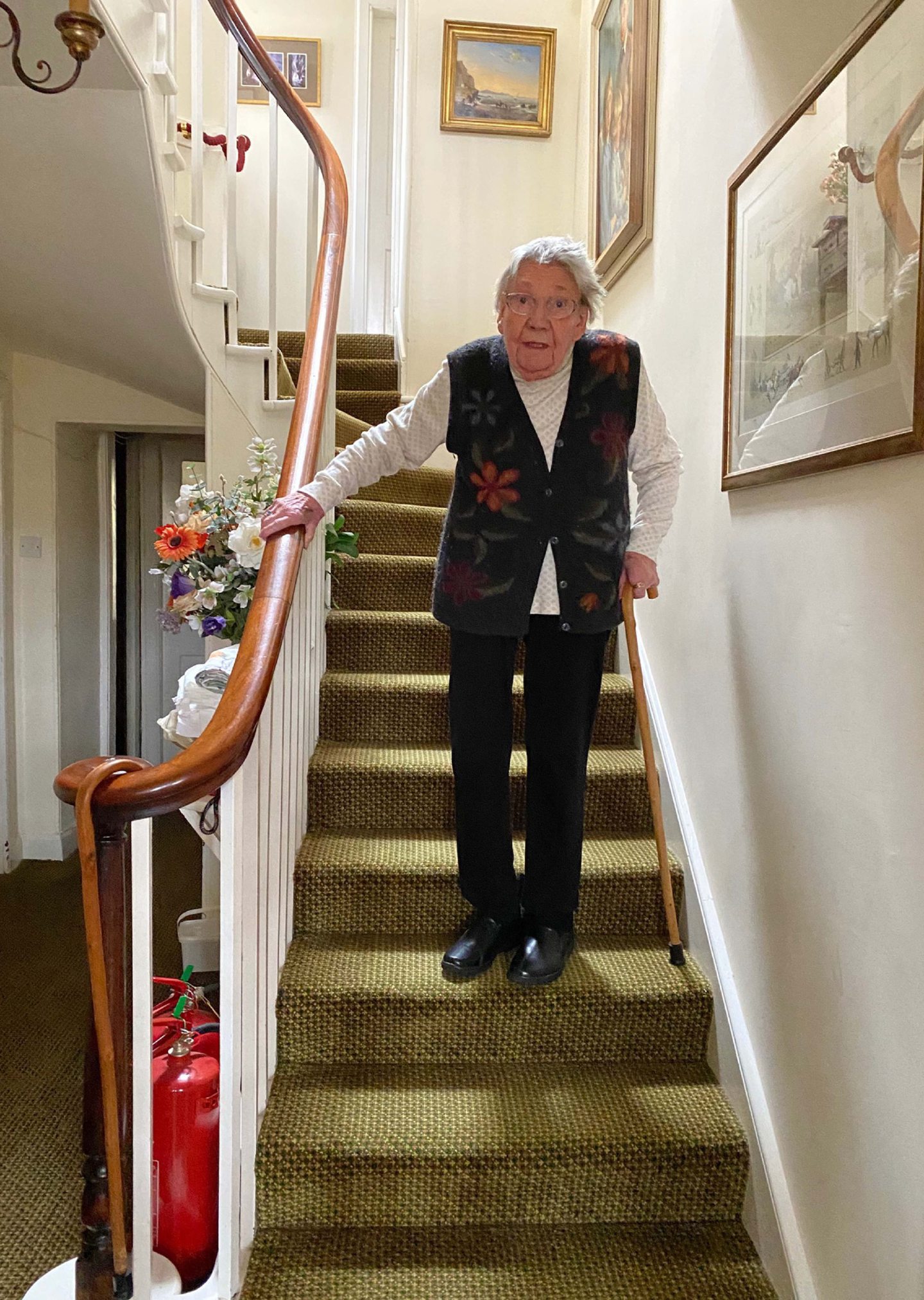 Taking the 2,398ft mountain near Lochinver as inspiration, she planned to make 282 journeys upstairs – a distance equivalent to scaling the nearby peak.
After a slow start, Mrs Payne soon began to rapidly rack up donations as she continued her trek.
Her fundraising total now sits at close to £450,000, with cash still pouring in regularly.
In recognition of her community work, she has been awarded a British Empire Medal (BEM).
"I'm feeling very honoured," Mrs Payne said.
"I took a long time to do it and I was worried I mightn't get there, but I did.
"It was disheartening at first when the money wasn't really coming through but as soon as it started up, it was a big incentive."
Mrs Payne is hoping the money can be used to build a two-bed medical unit in Lochinver so that people in the west of Sutherland do not have to travel to Inverness for basic treatment.
Her efforts were also in recognition of the support received from the NHS and Highland Hospice over the years, including for her late husband Jim who died on Christmas Day.
She said: "The only mountain I ever climbed was Suilven when I was in my teens.
"The dramatic view from the top is unforgettable."
Mrs Payne has said her efforts may have been overlooked if it was not for support from her family and the staff at Highland Hospice.
"I will be ringing them all tonight," she added.
"Hopefully they will be pleased. I'm sure they will be."