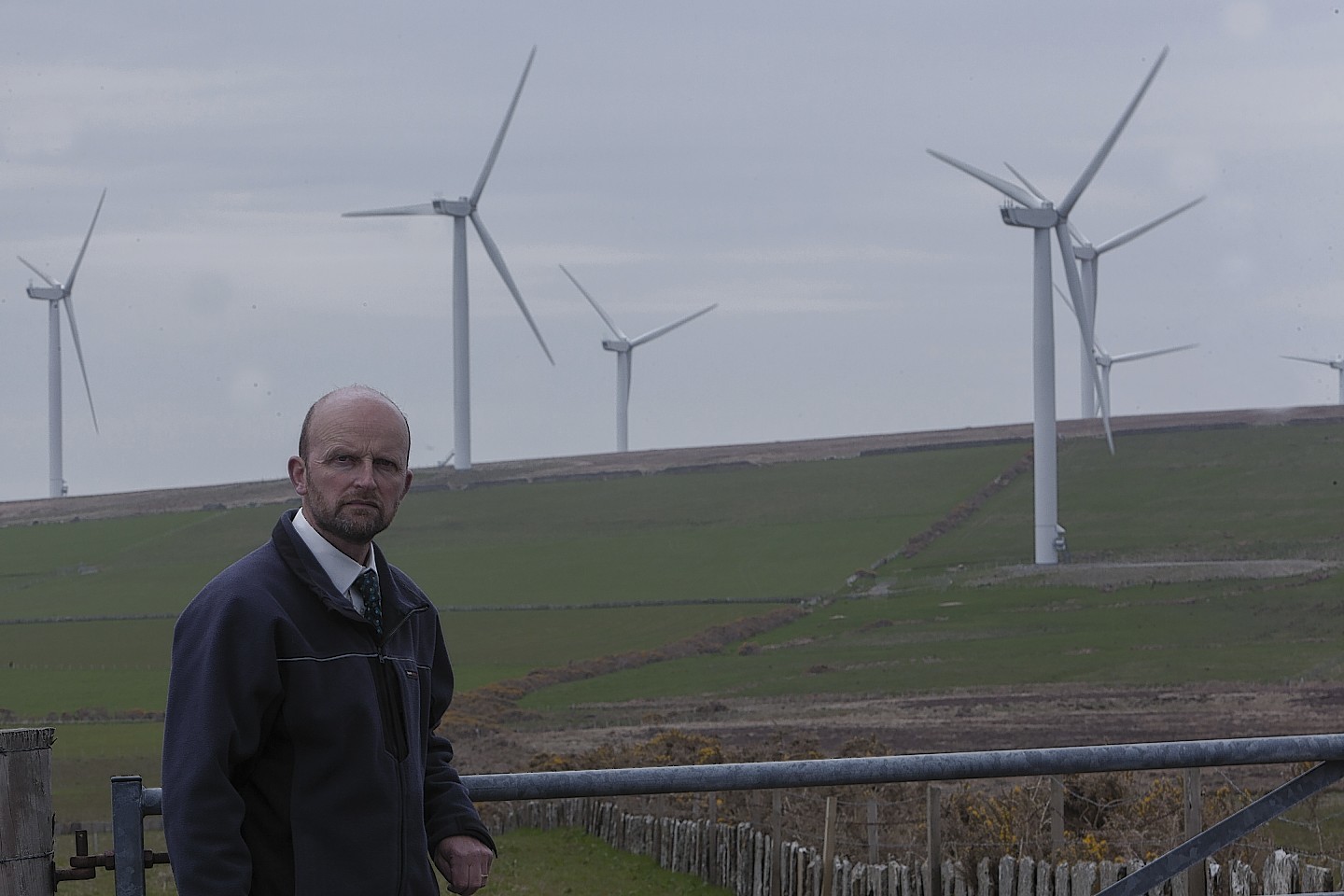 Windfarm proposals in Skye and Caithness received polar opposite reactions from councillors at yesterday's Highland Council north planning committee.
Proposals by Muirhall Energy to modify plans for its Glen Ullinish windfarm at Struan, on Skye, were backed elected members.
But Infinergy's proposals to extend their unpopular Limekiln wind farm by five turbines at Shebster, Thurso, were thrown out.
Its 21 turbine Limekiln site, south of Reay, was granted permission on appeal by Scottish ministers in June 2019, following an impassioned campaign by local residents, refusal by Highland Council and a public local inquiry.
Yesterday the councillors also threw out the latest proposal for its expansion, while acknowledging it could go to appeal and be overturned at government level once again.
'Turbines ring of steel destroying our community': Campaigners' anger as government backs wind farm expansion
Thurso and Northwest Caithness councillor Matthew Reiss pointed out that originally the Reporter said 24 was too many turbines for Limekiln.
The extension would bring the number to 26.
He said: "The public object strongly to the exploitation of their local amenity.
"Nothing has changed. The relentless pressure to encircle this area has increased, but democracy must be respected.
"This proposal should be refused on the grounds of cumulative impact and ornithological impact, particularly on golden eagles, who this year nested closer to the site."
Dingwall councillor Margaret Paterson had emotional personal reasons underpinning her objection.
She said: "My Caithness-born father was in tears over the impact of the Causeymire windfarm. He never got over it.
"Caithness has done its bit. They do have a ring of steel. Enough is enough."
Wick and Caithness member Raymond Bremner raised an unopposed amendment to reject the plans, with detailed descriptions of how the turbines would impinge on viewpoints, have a significant impact on the landscape and communities and be contrary to Policy 67 of the Highland-wide local development plan.
The Glen Ullinish proposal involved reducing the number of turbines already consented from 14 to 11, increasing their height to just under 500ft and relocating four of them to reduce visual impact.
Committee chairwoman councillor Maxine Smith said the developer had been exemplary in its dealings with the local communities and there were no objections.
Councillors from outside Skye, including Sutherland member Richard Gale, did still express reservations about the visual impact.
Mr Gale went so far as to say: "It's an abomination and a shame to see such an iconic view spoiled."
But local members Calum MacLeod and John Gordon spoke in favour, saying the turbines would work well in the nature of the landscape.
Mr MacLeod said:" If you preclude every part of Skye which has views of the Cuillins you wouldn't be left with a lot to play with."
The proposed modifications were granted permission.
Meanwhile, councillors approved a contentious application by Diageo to alter its Talisker distillery grounds in Carbost, Skye, to include a café on the opposite side of the road, as well as various car park and layout alterations.
Carbost residents had mounted vigorous opposition to the plans on multiple grounds, including road safety and competition with existing businesses.
Councillors eventually approved the application with a number of conditions, including asking the Skye and Raasay area committee to ensure a 20mph speed limit is imposed on the road through the site.