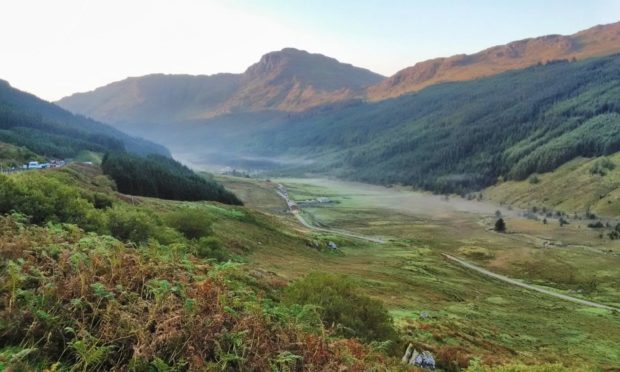 The Rest and Be Thankful will remain shut overnight due to safety concerns with heavy rain forecast.
Bear Scotland has confirmed the local diversion route, The Old Military Road, will be in use overnight with a convoy system in place.
The route, which runs parallel to the A83 through Glen Croe, was closed amid concerns about an overflowing channel on the slope above the road, but reopened this morning following repairs.
Around three inches of rain has fallen in the area in the past 48 hours, with more expected overnight.
Geotechnical inspections are ongoing across the hillside above the A83 following the recent heavy rainfall at the Rest, and a full assessment of the road is due to be carried out tomorrow.
There have been repeated closures on the road in recent months following the most recent landslide. Locals have called for an urgent permanent fix.
'We simply cannot afford to wait any longer' – United calls for immediate action on Rest and Be Thankful
Eddie Ross, Bear Scotland's north-west representative, said: "We're taking a safety-first approach and have made the decision to keep the Old Military Road in operation overnight as a precaution due to the continued heavy rainfall in the area.
"Our geotechnical team are closely monitoring conditions at the Rest and are in the process of carrying out assessments of the slopes and steep channels above the A83, and wider hillside, following the most recent period of heavy rain.
"We'll keep the OMR under close review overnight tonight and carry out a further assessment of the A83 tomorrow morning.
"In the meantime we thank the local community and all road users for their continued patience and we'll do everything we can to ensure any disruption is kept to a minimum."
Real-time journey information is available from Traffic Scotland on www.trafficscotland.org or Twitter at @trafficscotland or the new mobile site my.trafficscotland.org