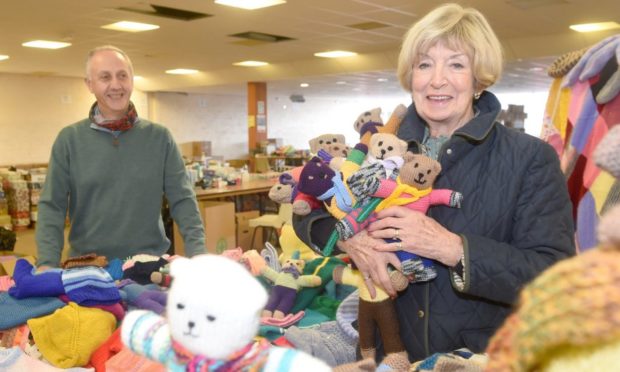 Operations kicked off yesterday in a bid to spread Christmas joy and cheer as Blythswood began sorting and preparing donations to be sent across the continent as part of the annual shoe box appeal.
The blueprint for sorting and distribution has had to be torn up due to the Covid-19 outbreak – however, the Christian charity has not allowed the pandemic to put the brakes on their charitable work.
The operation usually entails the work of mass volunteers at locations all around the country, where each box is carefully checked, assorted and packaged before being sent thousands of miles across the continent to its desired recipient.
However, due to restrictions on mass gatherings and issues with hygiene and double handling, many church and village halls will not be filled with chatter quite like they have been in previous years.
A new sorting and distribution facility has been secured on Harbour Road in Inverness where approximately 25,000 boxes and shoestring bags will arrive over the next four weeks, before being given a thorough inspection to ensure everything is in order, before being loaded onto pallets with their final destination in mind.
The appeal began 27 years ago when 300 boxes departed the Highlands for the Romanian city of Cluj with boxes this year again to be distributed in Albania, Bulgaria, Hungary, Kosovo, Moldova, Romania, Serbia and Ukraine.
'In 2020, your box will count more than ever' – Blythswood continuing shoe box appeal despite pandemic
More than 2.4 million shoeboxes have been distributed to poorer countries since the idea's inception, however, with a global pandemic disrupting all Christmas plans, Blythswood has said "in 2020, your box will count more than ever".
Danny Muschate, Blythswood Care's head of fundraising, said: "It is all ideal. It really is the perfect spot.
"When we do begin to load up lorries we can pull right in and not get in the way of anyone.
"There is loads of parking for people who want to come and help, both in front and around the back.
"It is a busy street and is very visible and gives us a real presence.
"Sadly we would usually offer teas and coffees, as well as lunches and dinners, but this year we are having to say to people to bring their own due to current restrictions.
"We have seen a lot of bags come in so far alongside the usual boxes. They look really good and people have put in a great effort.
"In time over the years, we may move towards bags as we look to use less cardboard, so it has given us food for thought.
"Overall we are delighted to have secured such a prime location and hope to see old friends and new faces."
Yesterday the sorting centre was visited by the Inner Wheel group who have been kept busy over recent months knitting items to be included in the boxes and bags.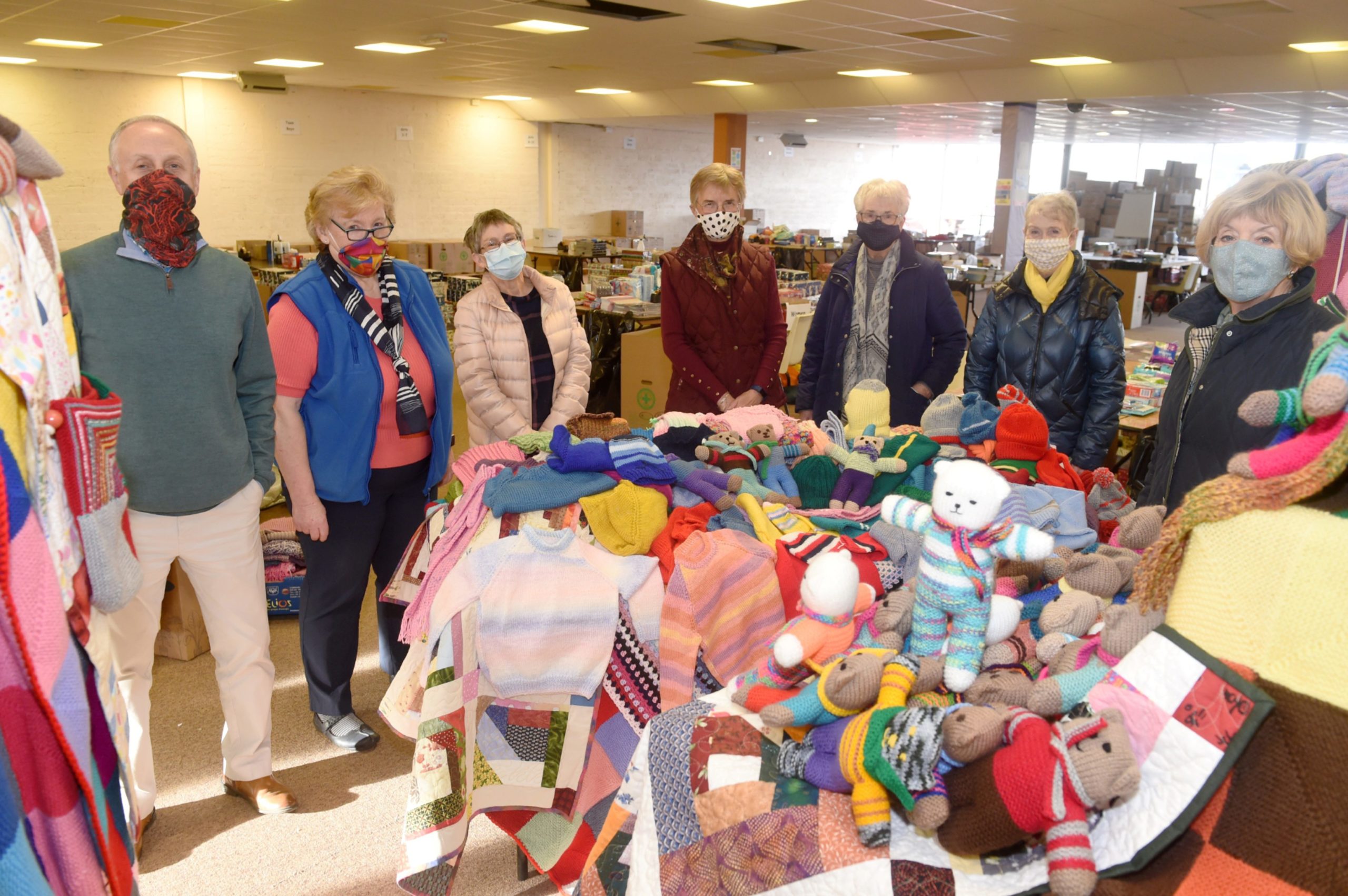 Heather Sheerin of Inner Wheel Inverness said: "We give to Blythswood every year and last year we realised there was a lot of scarves wanted. We have always done knitting of jumpers, and we do quilts and blankets, so this year we set ourselves the challenge of knitting a mile of scarves.
"Everybody has been busy during lockdown and we have around 200 to 300 hundred scarves to go into the shoeboxes for adults and children.
"Normally we would give bags of soap and pencils to fill boxes but this year we decided to go a step further because of lockdown.
"When I went in to see Blythswood in September, they weren't sure that they could do the shoeboxes without using church halls as they would usually. The premise is ideal and it is so big that it allows social distancing, it is just great to see.
"We are always delighted to support Blythswood for the good work that they do. The pictures of these kids when they open up these shoe boxes, who have absolutely nothing, the smiles on their faces is absolutely tremendous."
Blythswood is seeking volunteers to help out at the sorting centre with those interested asked to contact Gordy Tweedie on 07823 401 082