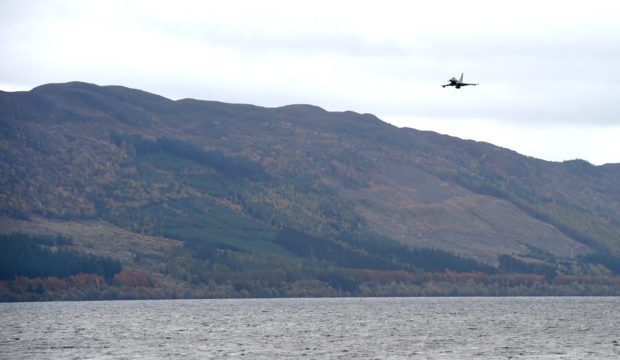 An RAF jet soared over Loch Ness today in a poignant flypast to mark the 80th anniversary of a tragic ditching on the famous body of water.
The events surrounding the accident on December 31 1940 have never been forgotten in the Highlands.
The aircraft, which had departed from RAF Lossiemouth on a routine training exercise, suffered engine failure and was forced to ditch in the loch, where it remained for more than four decades, hidden in deep water.
The Wellington Bomber N2980 – nicknamed R for Robert – was eventually discovered with sonar by a team looking for Nessie.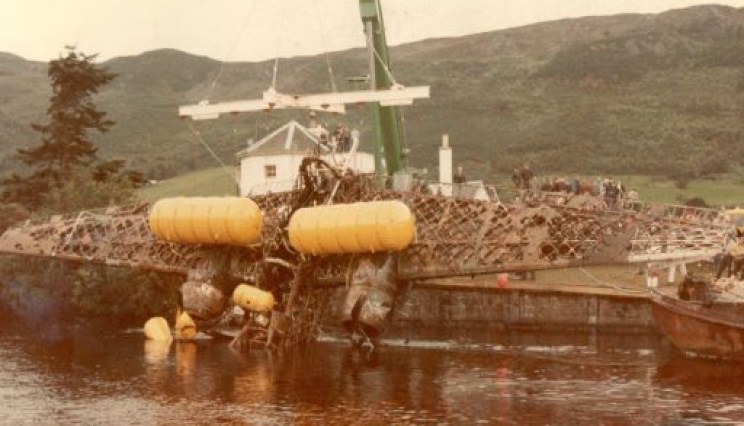 Relatives of the eight-man crew involved in the crash, which claimed the life of 20-year-old rear gunner Sgt JS Fensome, have been determined to commemorate those who served in Bomber Command during the Second World War.
They had organised a series of events to highlight the courage and sacrifice of men such as those who flew the Wellingtons – but Covid-19 has forced these to be cancelled until 2021.
However, yesterday at around 1pm, a Typhoon Eurofighter took part in a flypast of the fabled stretch of water, while officials sailed to the site where the warplane was recovered in 1985.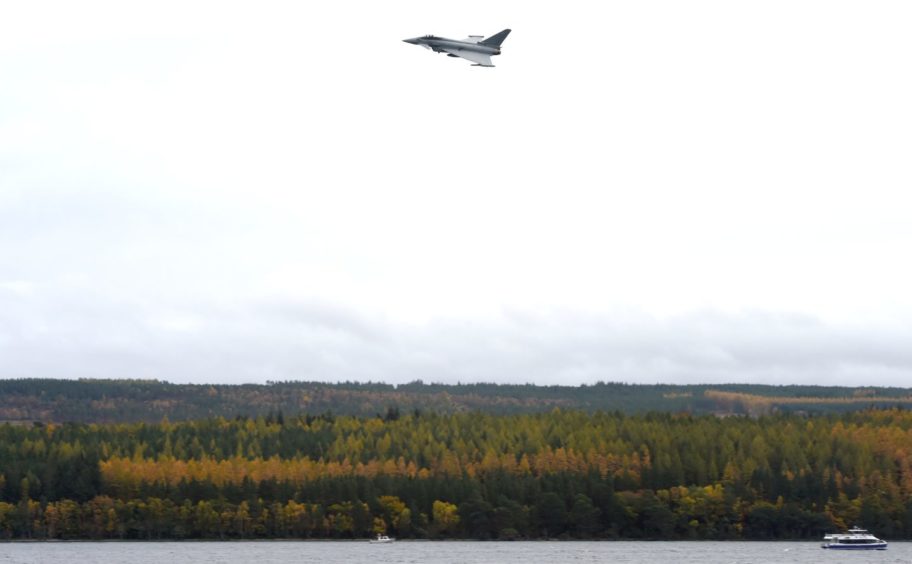 Adrian Shine, the leader of the Loch Ness and Morar Project, assisted the 1981 pre-salvage underwater survey organised by Robin Holmes, a senior lecturer at Heriot-Watt University, who set up a charity called Loch Ness Wellington Association Ltd.
Yesterday, he revisited the site to lay the surface marker for the fly past and was among those who watched on to pay their respects to the Second World War crew headed by Squadron Leader NWD Marwood-Elton.
He said: "There has been a lot of interest in how this craft landed on Loch Ness in 1940.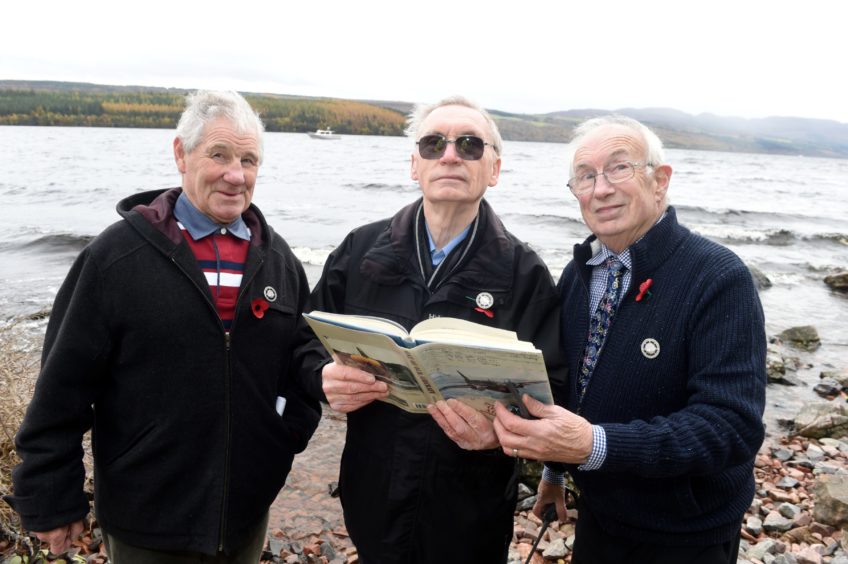 "The salvage operation was a large-scale effort and, following its recovery, the remains of the Wellington were restored at the Brooklands Museum in Weybridge – a suitable home because R for Robert was first assembled at the Vickers-Armstrongs factory in the Surrey community.
"I feel proud to have been involved in this commemoration and, while it's a shame the events are piecemeal because of Covid-19, we all wanted to show our appreciation for those brave pilots.
"We shouldn't forget that more than 55,000 men from Bomber Command were killed in the conflict."
Sq Ld Marwood-Elton later recalled the circumstances in which he and his comrades were forced into their last-ditch action.
He said: "It was New Year's Eve and snowing slightly, but not too badly because the sun came out between the showers and we took off from Lossiemouth and headed out towards the west coast.
"But, while we were over the mountains, the starboard engine spluttered and came to a stop.
"It didn't mean we had to bail out or force land immediately, because we were at 8,000ft, but we had to do something and all we could see was the tops of mountains through the snow. So I gave the order for them to bail out.
"I looked round again to see if there was any chance of a hanging and, as luck would have it, Loch Ness came into sight. So I cancelled the order for bailing out and said that we would land.
"Landing on Loch Ness was very easy because it stretched out like a runway. The only difference was that it was water and, of course, below these waters was a monster and we weren't quite certain what he would think about it."
More information can be found on the Loch Ness Project website.