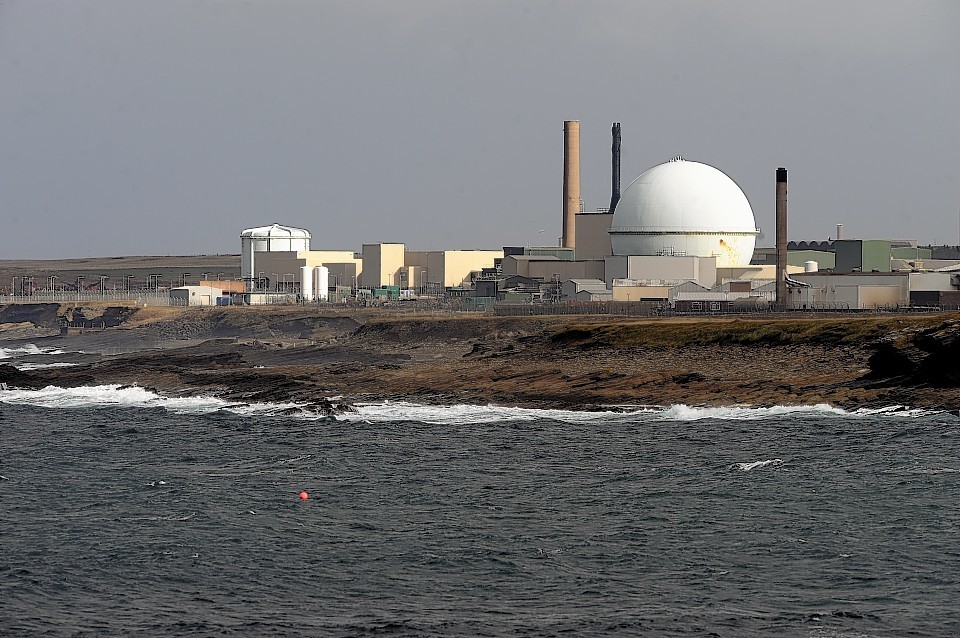 The UK and Scottish governments have agreed to review the way nuclear leaks are reported following a controversial incident in the far north.
The deal was agreed at a meeting between Scottish Environment Secretary Richard Lochhead and UK Defence Minister Philip Dunne and UK Environment Minister Baroness Verma.
One of the main items on the agenda was the 2012 radioactive leak at the UK Government's Vulcan Nuclear Reactor Test Establishment next to Dounreay.
There were claims of a cover-up after the incident only came to light earlier this year when Defence Secretary Philip Hammond revealed that £120million was to be spent refuelling the reactor of the nuclear submarine HMS Vanguard after a test device was found to have a small radiation leak.
Despite yesterday's talks the Scottish Government still wants to remove the Ministry of Defence's Crown exemption so that sites north of the border will come under the regulations of the Scottish Environment Protection Agency (Sepa).
Mr Lochhead said: "This was a constructive meeting and an opportunity for me to emphasise to the Ministry of Defence the concerns of the Scottish Government about the MoD's lack of transparency and open-ness in relation to the Vulcan incident, and the impact of that on public trust.
"It is vital that there is a culture of openness and transparency when dealing with issues of legitimate public concern, and this incident – where the local stakeholder group were not only not informed about the incident but were told everything was continuing as normal when it was not, is an example of how not to do things.
"We agreed that Scottish and UK Government officials will review the reporting regime around such incidents, and I welcome that."
Mr Lochhead revealed both sides "are not far from a solution" over the long-running situation regarding radioactive contamination at Dalgety Bay, Fife.
And low level waste from the dismantling of a nuclear submarine stored at Rosyth dockyard is to be removed from Scotland.