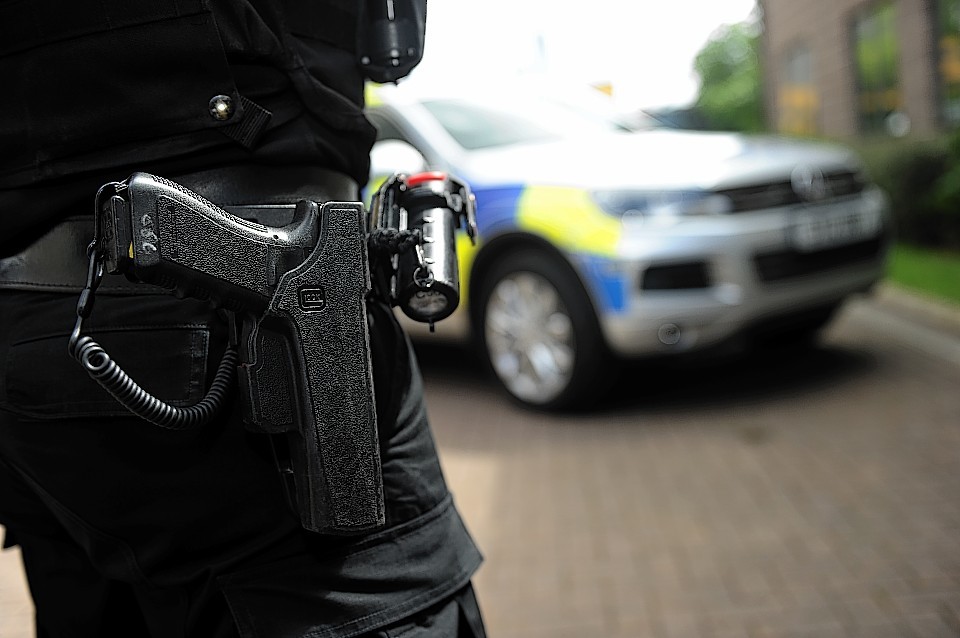 Highlands councillors have reacted angrily over comments attributed to Police Scotland chief constable Sir Stephen House in the row over officers routinely carrying guns in public.
Members voted overwhelmingly to call on the chief constable to review the controversial operational policy in the Highlands. Let's face it: it must be startling to see armed officers turning up at run-of-the-mill incidents.
The rift deepened last night after comments reportedly made by the chief constable emerged.
Scotland's top police officer said that those raising concerns were "mischievous" and that their worries were "disproportionate".
Highland Council's depute leader David Alston said the comments were "out of order" and called for the chief constable to take their anxieties seriously.
Sir Stephen was said to have made the remarks to the Scottish Police Authority this week.
Strength of feeling in the Highlands was obvious as councillors meeting in Inverness voted 59 to nine, with one abstention, to call for Police Scotland to review the policy.
They believe it is alien to Highland culture and inappropriate, given the nature of crime in the region, for police to routinely appear in public with powerful guns strapped to their waists.
One can understand why police want to cover any eventuality, especially in this day and age when gun crime is more prevalent in the UK, but is it over the top in the Highlands?
When the embryonic Police Scotland was still evolving, and before previous individual forces were scrapped, the public were reassured constantly that local sensitivities about policing issues would be respected and acknowledged under the new regime.
Now councillors believe their genuine fears are being swept aside by a distant all-powerful figure.
Sir Stephen might need to consider travelling to the Highlands before this rift starts to widen.