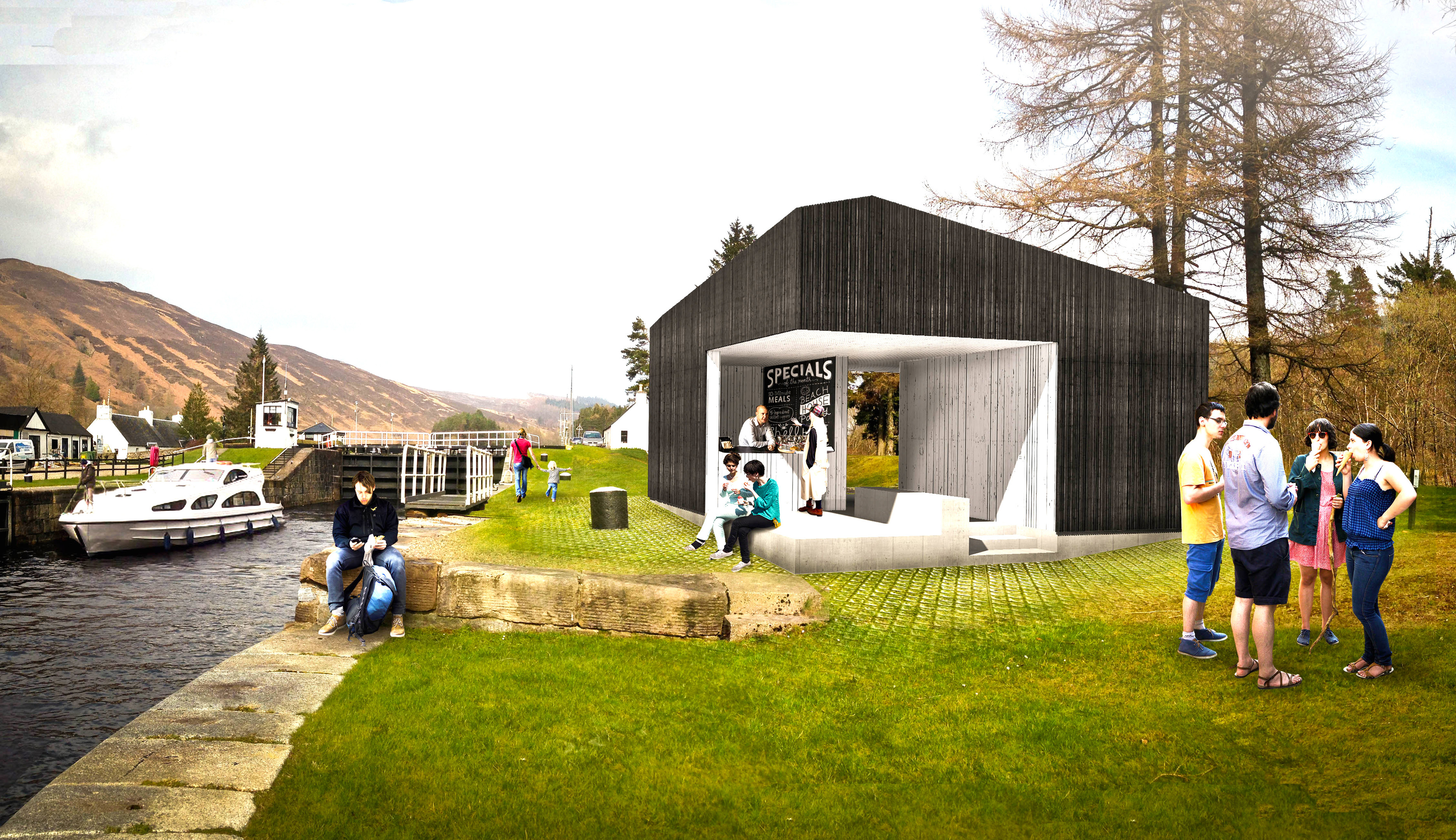 Rita Campbell
The winners of a competition to enhance two of the Highland's most scenic areas were revealed yesterday.
Scotland's young architects and landscape architects were invited to design viewpoints that celebrate the beauty of the Caledonian Canal and the Cairngorms National Park as part of the Scottish Government's Scenic Routes Initiative.
The project aims to enhance the visitor experience of Scotland's landscape by creating innovative installations that celebrate, and improve access to some of the nation's most majestic scenery.
Environment Secretary Richard Lochhead said: "Scotland has some of the most stunning landscapes in the world that is admired by visitors from home and abroad. This is a great project to harness the skills and creativity of young architects and will ensure people can fully appreciate what our beautiful countryside has to offer."
In the Cairngorms National Park, four entries were shortlisted for designing a view point on the famous, or infamously snowy A939 Cock Bridge to Tomintoul Road with the winning submission being The Watchers by John Kennedy.
The site overlooks 16th century Corgarff Castle and Ben Avon in the heart of the National Park.
Duncan Bryden, convener of the Cairngorms National Park Authority (CNPA) said: "We want our visitors to have the best experience they can as they explore and travel round the UK's largest national park. Excellent, sustainable design is something that we strive for here and I feel we have definitely found that in the winning design.
"The Cock Bridge to Tomintoul Road is known throughout the country because it's the first to close due to snow and that's because it takes you through some high and wild land, which is exactly what makes it such a scenic route. I can't wait to see the finished result and the impact that it has on our visitors."
The Caledonian Canals' site at Laggan at the northern tip of Loch Lochy sits within the majesty of the Great Glen and five entries were shortlisted for this viewpoint.
The winning entry Harbour Rest by Sean Douglas and Gavin Murray was chosen for its attractive and striking design in timber which cleverly uses the facilities building to draw attention to the wonderful view of the loch.
Steve Dunlop, chief executive of Scottish Canals said: "Laggan is a wonderful spot which overlooks a world-class canal and attracts thousands of visitors each year. By working with partners and up and coming design talent we want more people to stop off both here and in the Cairngorms, experience Scotland at its best, spend money locally and contribute even more to the nation's tourist economy. Scotland's canals already attract 22million visits a year from all over the world and this project is a great example of how being innovative and bold will ensure we continue to deliver more for every pound of public money that we spend."