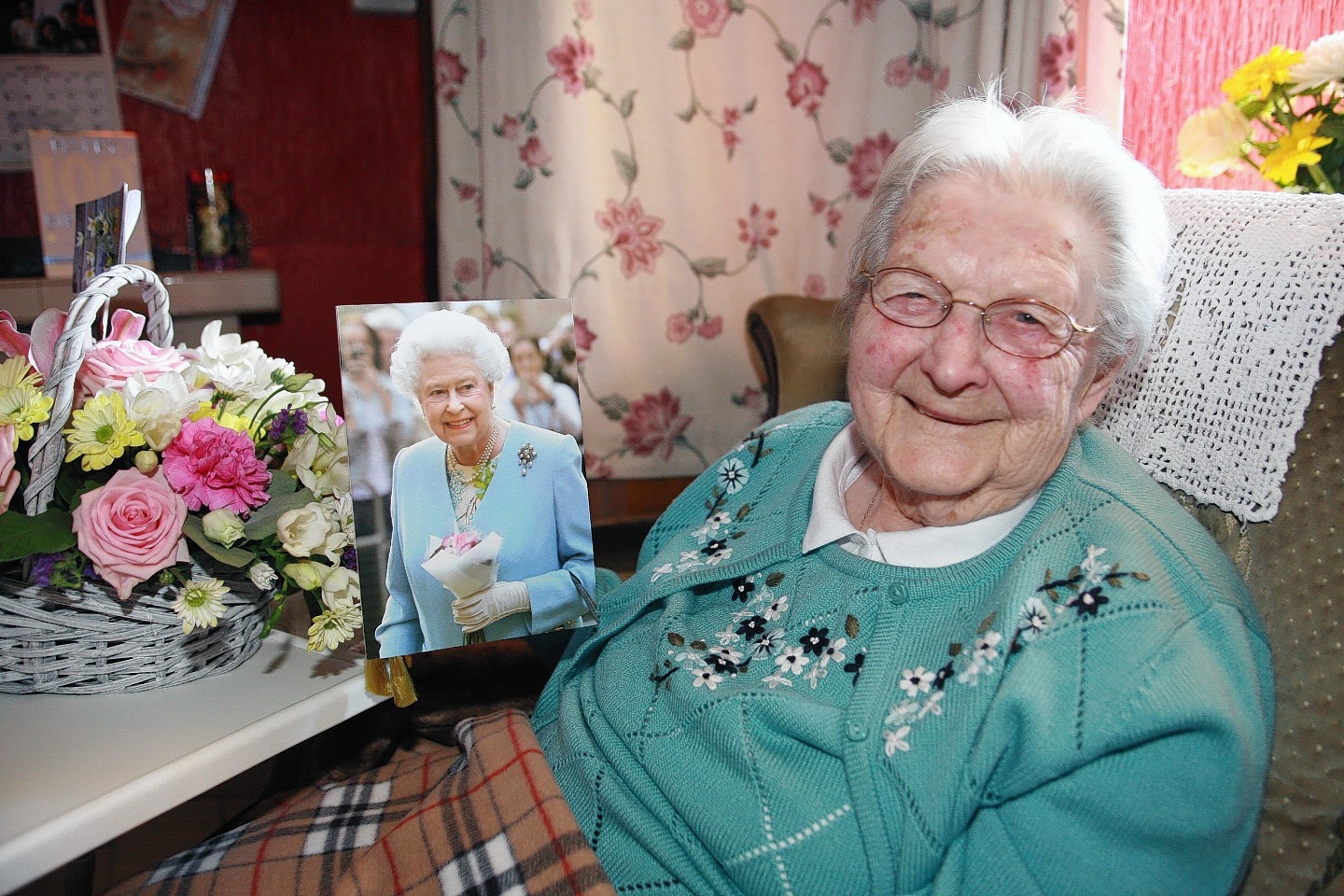 A Highland woman has reached the grand old age of 100 – 99 of them living in the same farm house.
Lochaber centenarian Jemima Gillies credited her daily bowl of porridge and hard work on the land as the secrets to her long and healthy life.
And she admitted she had never felt the desire to live anywhere else but in her own cosy home.
Mrs Gillies, of Kinloid Farm in Arisaig, said: "I put reaching 100 down to hard work and keeping busy working on the farm.
"I like a bowl of porridge in the morning and I think that has helped too."
Mrs Gillies was just nine-months-old when her family moved into the sheep and cattle farm, which also produced corn, hay and potatoes.
She helped out while still at school, then continued to work on the land until she married Neil Gillies when she was 19.
The couple lived and worked on the farm, where they brought up their four children, Alastair, Ann, Isa Mary and Morabel.
Mrs Gillies also ran a bed and breakfast business at their home for about 30 years until her husband died about 40 years ago, when he was in his 60s. She was in her late 50s at the time.
She now has 14 grandchildren and many great-grandchildren and great-great-grandchildren.
Mrs Gillies said she was quite happy living in the same house for so long and had no desire to move.
She said: "I like it here, and I like my garden. I planted a lot of the plants over the years that are still here now.
"I don't want to go anywhere else."
She celebrated her 100th birthday with a special mass at St Mary's Church, Arisaig, followed by afternoon tea with her family.
And she was delighted to receive her telegram from the Queen, which has been framed and given pride of place on the wall.
Her youngest daughter, Ann MacMillan, 63, was born in the house and still lives there with her husband, Robert.
Mrs MacMillan said her mother was still at her happiest in the house and surrounding countryside.
"She didn't really have many hobbies when she was younger as she was always busy looking after the family and working on the farm," she said.
She added that her mother "had her aches and pains" but was still able to get around.