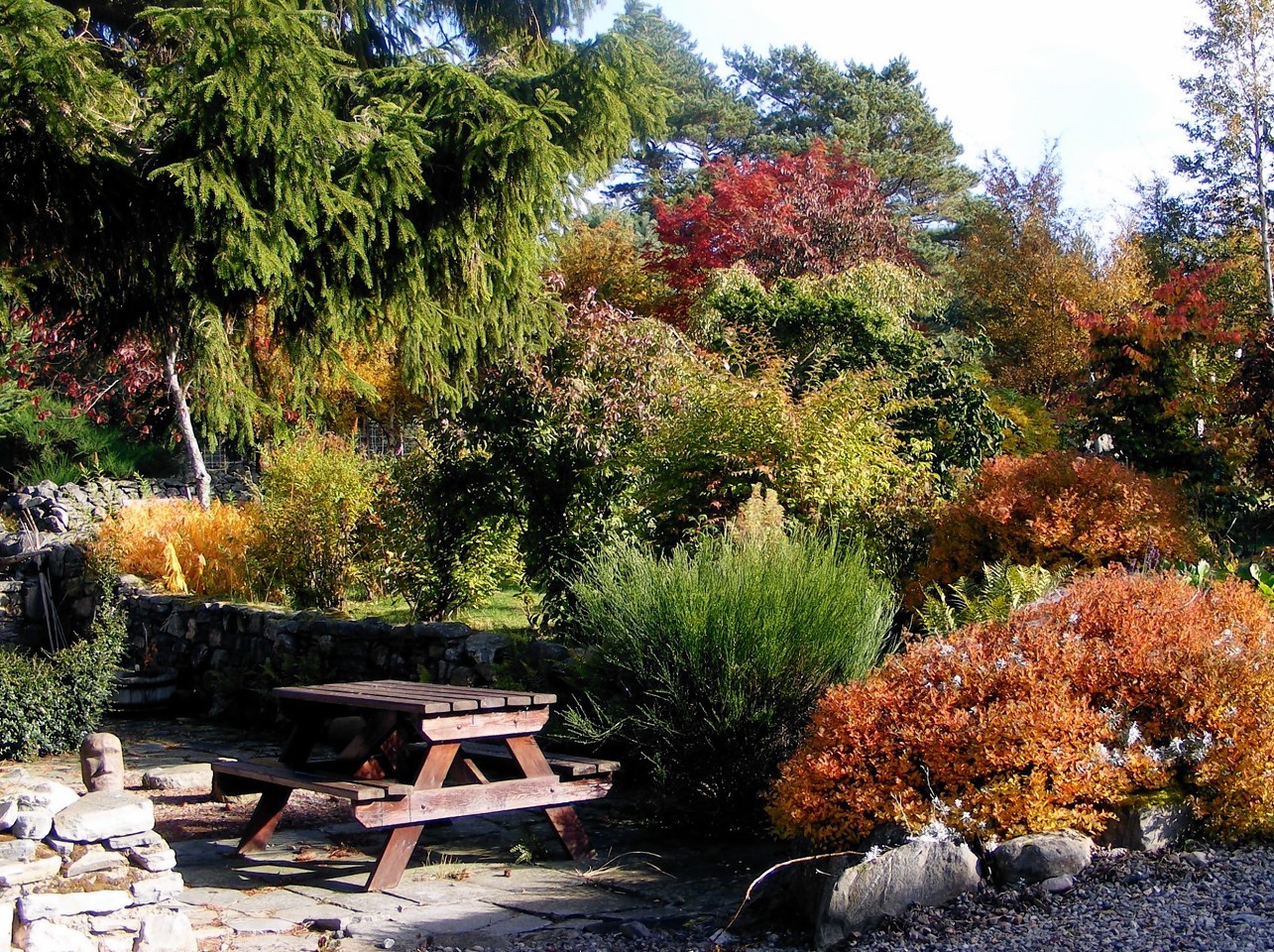 A wonderful Highland garden that was a labour of love for 20 years, will be thrown open to the public this weekend to raise funds for a local hospital and its therapeutic garden.
An Cruach, Drumguish near Kingussie is the home of June Scott and her late husband Murray Scott, who over the past two decades transformed the derelict croftland into four acres of gardening bliss.
Mrs Scott said: "Murray devoted all his time to the garden, he turned his hand to anything.
"He planted many trees and shrubs over the years, some of them quite exotic, from all parts of the world. He considered every aspect of this beautiful site, taking account of the wonderful natural and man-made features, like the bog and ruined croft. The result is as you see it, a garden that blends with the character of the area, full of colour, shape and beauty."
On Sunday there will be no charge for entry but donations can be made for the two good causes – Friends of St Vincent's Hospital in Kingussie and St Vincent's therapy garden.
The Friends of St Vincent's charity was re-established just over two years ago and is actively involved in fundraising to improve both the hospital environment and the experience of the users of the hospital.
The hospital's garden now provides social and therapeutic horticultural activities for the patients in a safe and supportive environment. It had its first trainees in November 2012, when they planted bulbs for spring flowering.
Mary Duncanson, chairwoman of the Friends of St Vincent's said: "We are delighted to be invited to be part of this Garden Open Day. The Friends of St Vincent's have in the past given donations to the therapy garden as we are aware of the great benefit it offers to patients and staff."
Mary Stewart, project manager of the therapy garden, said: "Last year two groups attended regular gardening sessions at St Vincent's Hospital, brushing the patio, sowing seeds and planting out flowers and vegetables. Patients and staff have really enjoyed sitting out in the improved and colourful 'new look' patio garden. This fund-raising event provides a very fitting link with what we do."
There will be teas and coffees, home baking, a raffle, as well as plants for sale and hand-made Scottish tweed gifts at the garden open day which runs from 1pm to 5pm.