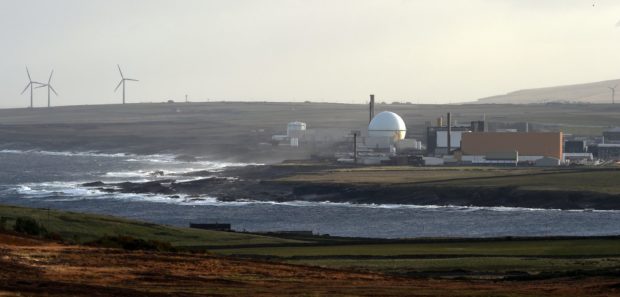 A nuclear site's snow plough came to the rescue to get hundreds of stranded covid vaccines through blocked icy roads in the far north.
Dounreay, near Thurso, received a request from the pharmacy at Caithness General Hospital, Wick, to see if workers could help collect a vaccine shipment stuck in Golspie in Sutherland due to the wintry conditions.
Michael Sinclair and Peter Swanson answered the call and took Dounreay's snow plough to the Lawson Memorial Hospital in Golspie to collect approximately 700 doses stored in three chilled boxes, and delivered them to the pharmacy in Wick.
"We are continuing to help distribute the vaccine with drivers and vehicles, delivering it to medical centres across the far north," said a spokesman for Dounreay, which is being decommissioned at a cost of £3.2bn.
"We're incredibly proud of our team for the support they've given the community during the pandemic."