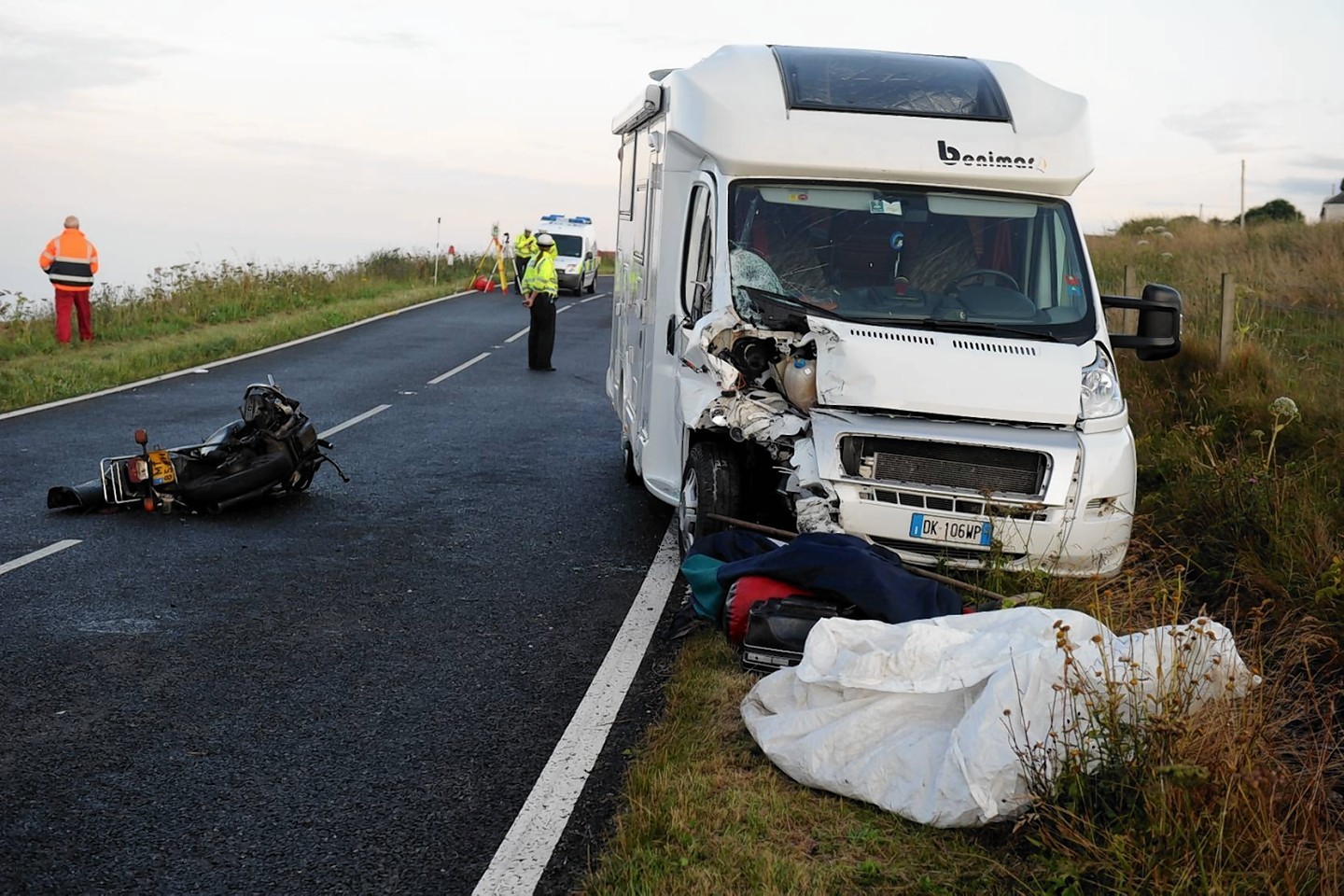 A biker has died after a collision with a camper van on the busiest road in the Highlands.
Part of the Inverness-Thurso stretch of the A9 was closed in both directions after the smash near Dunbeath.
The accident happened a few miles north of the notorious hairpin at Berriedale Braes.
It is understood the motorcyclist died at the scene of Friday's teatime crash.
An ambulance service spokeswoman said that while they checked over three people at the scene, crews were not required to take anyone to hospital.
The Scottish Government has plans to redevelop the challenging switch-back bends and severe gradients at Berriedale.
The site was identified as requiring a redesign after a school bus almost went off the edge of a cliff in an accident in 2010.
A police spokesman said: "The road was closed in both directions and diversions were put in place."
Traffic was directed on to the A897 Helmsdale-Melvich road, the A836 Bettyhill-Thurso route and rejoined the A9 at Thurso.
The tragedy was the third fatal accident in the north in the space of a week.
Police have yet to name a German tourist who was killed on the A87 Portree-Broadford road on Monday night.
The man's car was in collision with another vehicle at Sconser.
And a young architecture student died when the car he was travelling in crashed on the same road between Kyle and Invergarry on Saturday.
Owain Ramsay, 19, who studied at Glasgow School of Art, was travelling back to the central belt with three friends after a holiday on Skye when the crash happened south of the Bun Loyne junction.
Meanwhile, a man was taken to a Sutherland hospital after a crash on the A9 Inverness-Thurso road.
The accident happened at 1pm at the Trentham Hotel, near Dornoch.
The vehicle collided with a dry stane dyke, partially blocking the road.
The man was taken to the Lawson Memorial Hospital in Golspie with minor injuries.