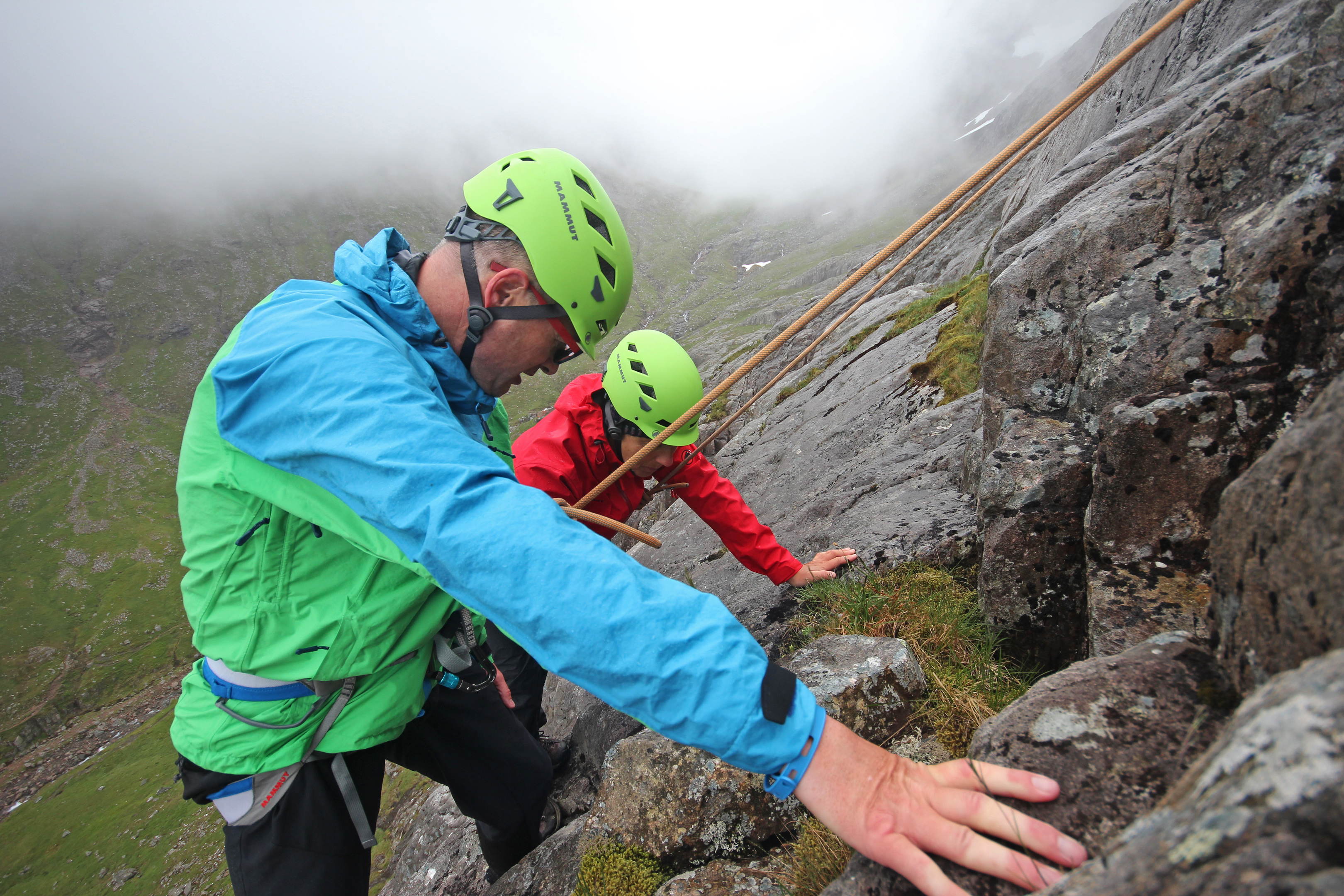 A huge survey of previously unexplored areas of the 300-acre north face of Ben Nevis is to be carried out next week.
It is hoped that the 4,409ft mountain will give up some of its "remaining secrets" during the exercise that will involve mountaineers, geologists and botanists.
And their efforts will be filmed so the footage can be used to show others how to carry out surveys of environmentally sensitive sites in inaccessible areas.
This week, mountaineers are being trained to identify arctic-alpine plants and geologists, botanists and the film crew are being trained to use climbing ropes in preparation for the North Face Survey, which will be carried out from Monday to Friday of next week.
Meanwhile, walkers and climbers are being warned of possible rock fall in the area and to leave any fixed ropes on the north face in place during the survey operation.
It is hoped the survey will provide new information on the distribution of the rare arctic-alpine flora that is known to be present and possibly lead to the discovery of other species that have yet to be found on Britain's highest mountain.
The project, which is being led by Nevis Landscape Partnership, is being funded by Heritage Lottery Fund, Scottish Natural Heritage, Highland Council and equipment manufacturer Mammut.
Nevis Partnership Manger, Tristan Semple, said: "Often, there is a tension between conservation and recreational uses, but we believe the only way to achieve a sustainable future for the Ben is for us all to work together.
"This exciting project brings together film makers, botanists, climbers and geologists to discover some of the mountain's remaining secrets.
"It will also raise public awareness of mountain environments, their arctic-alpine habitats and the threats posed by climate change."
He added that the focus would be on the loose, damp ground where these species are most likely to be found.
The geology of the north face will also be recorded and the information used to produce a three dimensional digital map of the area.
Mountain Guide Mike Pescod, who will be responsible for managing the team of climbers involved in the survey, said it was a great way for them to learn more about the mountain.
He said: "The more we know about Ben Nevis, what lives and grows there and its geological makeup, the more we will enjoy climbing there.
"The experience will be greater due to a better understanding of its nature.
"We will also learn what we will need to do to make sure it stays as good as it is now."