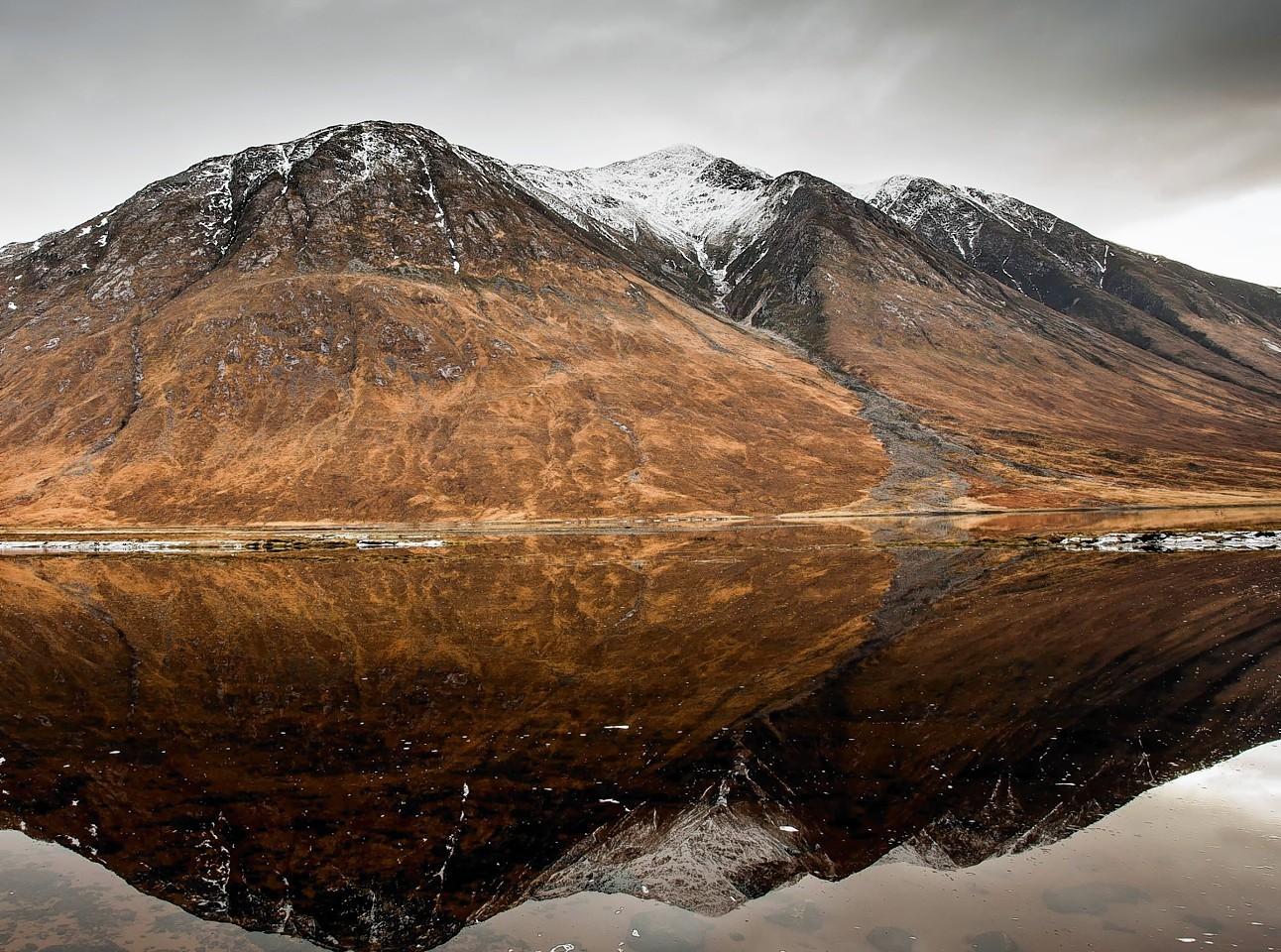 The missing hillwalker whose body was found in the Glen Etive area of Lochaber at the weekend was 55-year-old Martin Livingstone from Coatbridge.
It is believed that the experienced walker made a navigational error while descending Ben Starav in poor visibility and plunged about 70ft to his death.
A police spokesman today confirmed Mr Livingstone's identity, but said his family did not wish to comment "at this most difficult time".
A massive land and air search was launched after he failed to return from a walk on the "challenging" Munro by 8pm on Saturday.
The hunt involved almost 40 members of three mountain rescue teams, two helicopters and search and rescue dogs, who scoured the area around the 3,537ft peak in lightning, torrential rain and landslides.
And his body was found by the crew of the Royal Navy Sea King helicopter from HMS Gannet at Prestwick in Coire Lotha at around 1.15pm on Sunday, after what rescuers described as "a brilliant bit of flying".
Mr Livingstone had been walking with a male friend, but his companion turned back at around 1pm on Saturday because he was suffering from a sore leg, leaving Mr Livingstone to carry on alone.
His friend expected him to return at about 6pm and waited until about 8pm, then drove to the Kings House Hotel to call the police.
The mountain rescue teams involved in the search were from Glencoe, Lochaber and Oban.
A spokesman for the Lochaber team said: "Conditions were difficult as Ben Starav is a very complex mountain with very challenging terrain.
"The weather did not help, with frequent lightning strikes all around the mountain."
It is understood that Mr Livingstone had reached the summit via the north ridge and was attempting to return by the same route when he slipped and fell in Coire Lotha.
Glencoe team leader John Grieve pointed out that it was the second fatality in the same location.
He said he went up to investigate the area after the last death and discovered it was very difficult to navigate in poor visibility.
Mr Grieve said: "It is very deceptive from the summit in the mist.
"On the way back down, there's another ridge slightly to the side, which looks identical and, if you take that one, you get on to very difficult ground.
"It looks as though he has taken the wrong ridge – just a very easy navigation mistake. It very quickly leads you into Coire Lotha, which is very difficult ground, with steep gullies and big faces.
"It's a nasty place to end up."