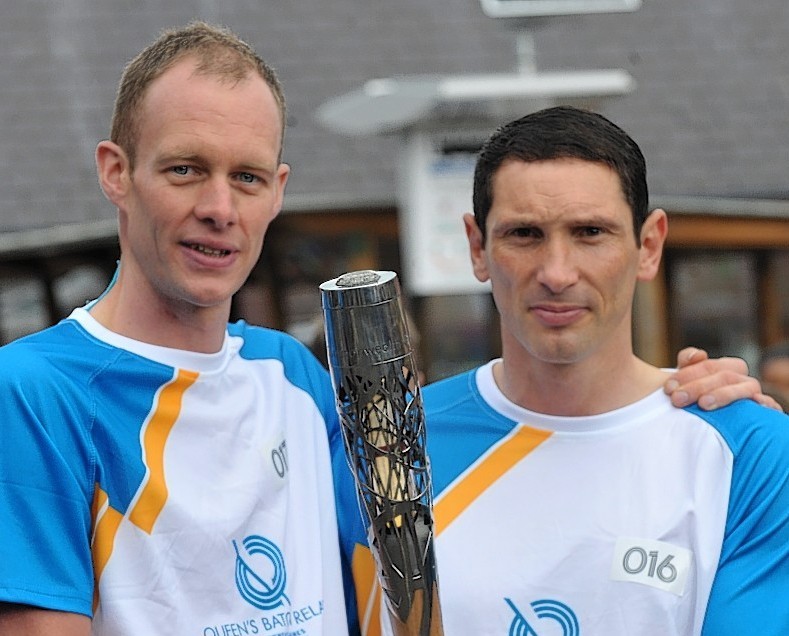 A Paralympic sporting hero has vowed to battle on and win more medals – despite being told he could be left paralysed from the neck down by a recurring tumour.
Aviemore gold medallist David Smith, 36, was given the diagnosis during the recent Commonwealth Games, where he was an ambassador.
The athlete had surgery to remove a similar growth in his spinal cord four years ago, and went on to secure victory for Team GB in the mixed coxed fours rowing at the London Paralympic games in 2012.
Mr Smith, who previously represented Great Britain in karate and bobsleigh, has switched sport again and has been training to compete in the cycling events at the 2016 Paralympics in Rio De Janeiro, Brazil.
However, fresh concerns about his health were sparked earlier this summer after he lost the use of his hands on some mornings.
He travelled to Oxford to receive his diagnosis on the first day of competition in the Commonwealth Games in Glasgow.
However, the sportsman still aims to be at the next Paralympics and at the upcoming world championships in Japan – and is aiming to be back on his bike by the end of September, just weeks after his latest operation.
He said: "I've been through it all before so I know I can do it again. Last time I buried my head in the sand but this time I'm fully aware of what the operation will mean and how hard the rehab will be.
"I know there's a high chance I won't be able to walk for a week. Last time I lost three stone in less than two weeks but I know I can deal with that this time.
"Sport helps with this. I'm thinking about it in the same way that I would if I'd torn a quad or a hamstring and was kept out of training for a few weeks and I want to be back on my bike by the end of September."
Mr Smith, who carried the Queens Baton through Aviemore in the run-up to the Commonwealth Games, said he would take inspiration from the Glasgow event as he begins his fight back to fitness.
He said: "It sounds like a strange thing to say but if it was going to happen, it couldn't have come at a better time.
"Being around Team Scotland and seeing the athletes and friends of mine doing so well and the euphoria around that definitely helped focus my mind.
"While I am very realistic about how hard it is going to be, I'm very positive and I'm looking forward to getting back on my bike after it's done."