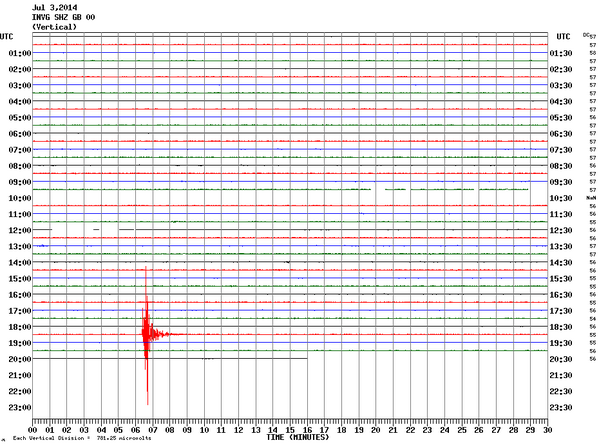 An earthquake has struck the coast of Sutherland.
The 2.0 magnitude tremor struck at 12.19pm yesterday north of Bettyhill and was recorded by the British Geological Survey.
The epicentre was at a depth of nine miles.
But the earthquake was so small that it went unnoticed in Bettyhill, the nearest village to the epicentre.
When questioned last night local people in the Bettyhill Hotel and at the Craigdhu campsite were unaware that the earthquake had happened.
There are roughly 200-300 earthquakes in Britain every year, but the vast majority are so small that no one notices them.
However between 20-30 are over 2.0 magnitude which can be felt over a wider area.
The largest known Scottish earthquake on land occurred near Loch Awe in 1880, with a magnitude of 5.2.