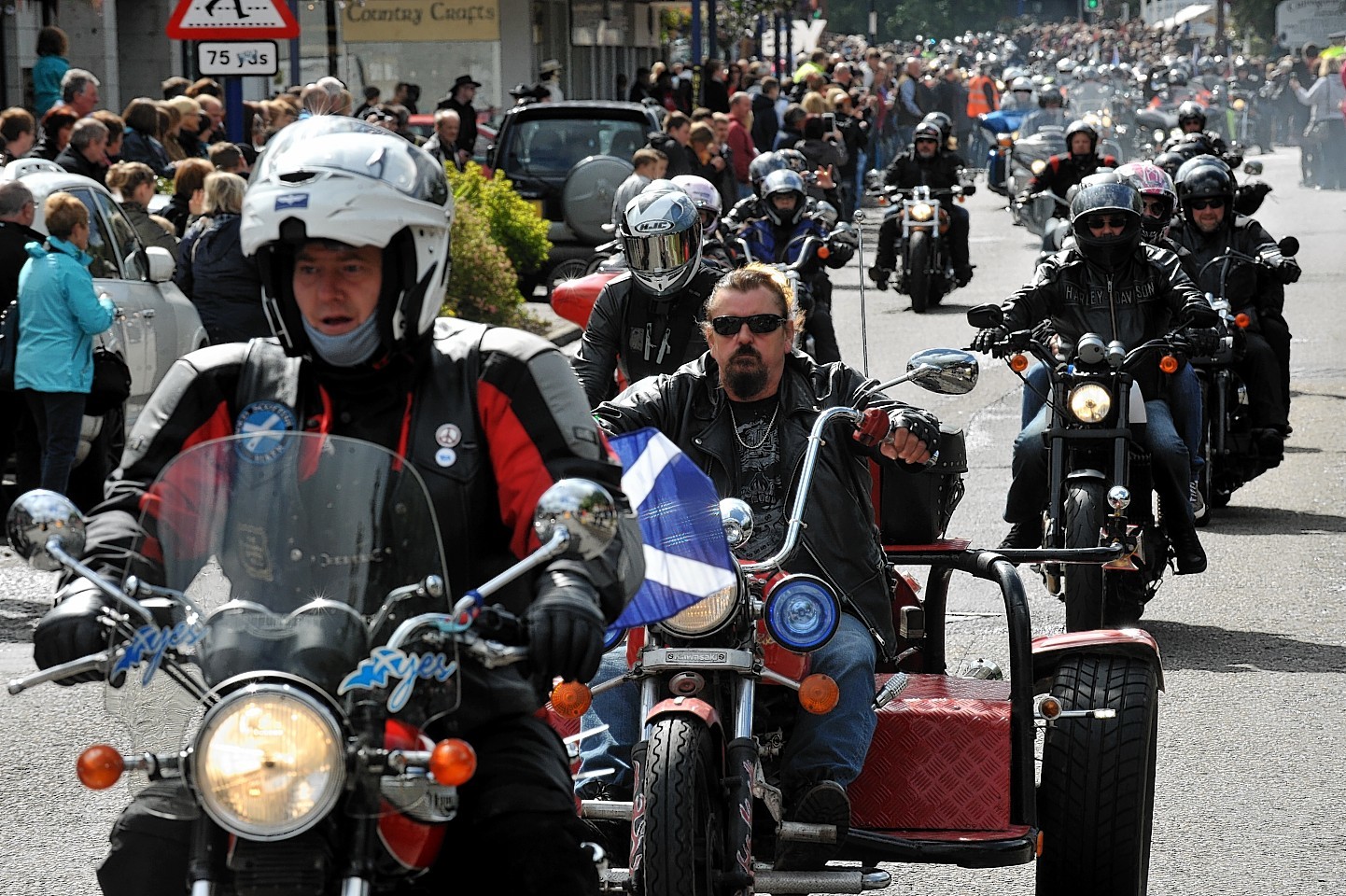 Thousands of bikers roared through Badenoch and Strathspey at the weekend in a gleaming procession of Harley Davidsons.
Organisers of Thunder in the Glens 2014 hailed the success of the best rally yet as it rolled out from Aviemore yesterday.
Motorcyclists from all over Europe, North America and even Australia took part, while thousands of spectators lined the route to cheer them on.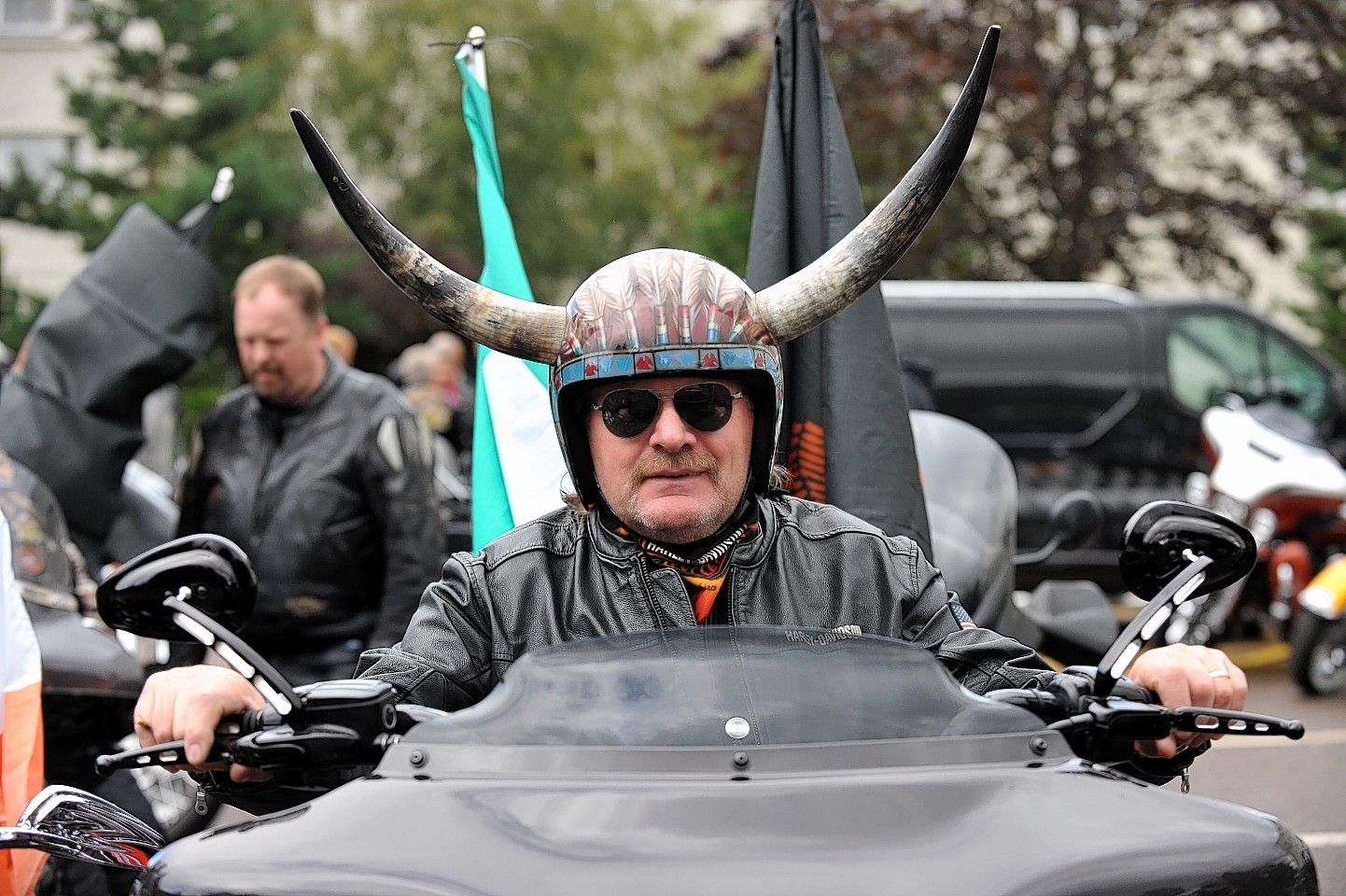 Rally co-ordinator George McGuire said more than 1,500 bikes had taken part in Saturday's ride-out between Aviemore and Grantown.
About 500 of those joined the Sunday ride from Aviemore to the ski centre at Cairngorm Mountain, stunning tourists with their noisy display.
There were lively scenes around the event base at Macdonald Resort in Aviemore as members of the public were given the chance to try out one of the powerful machines.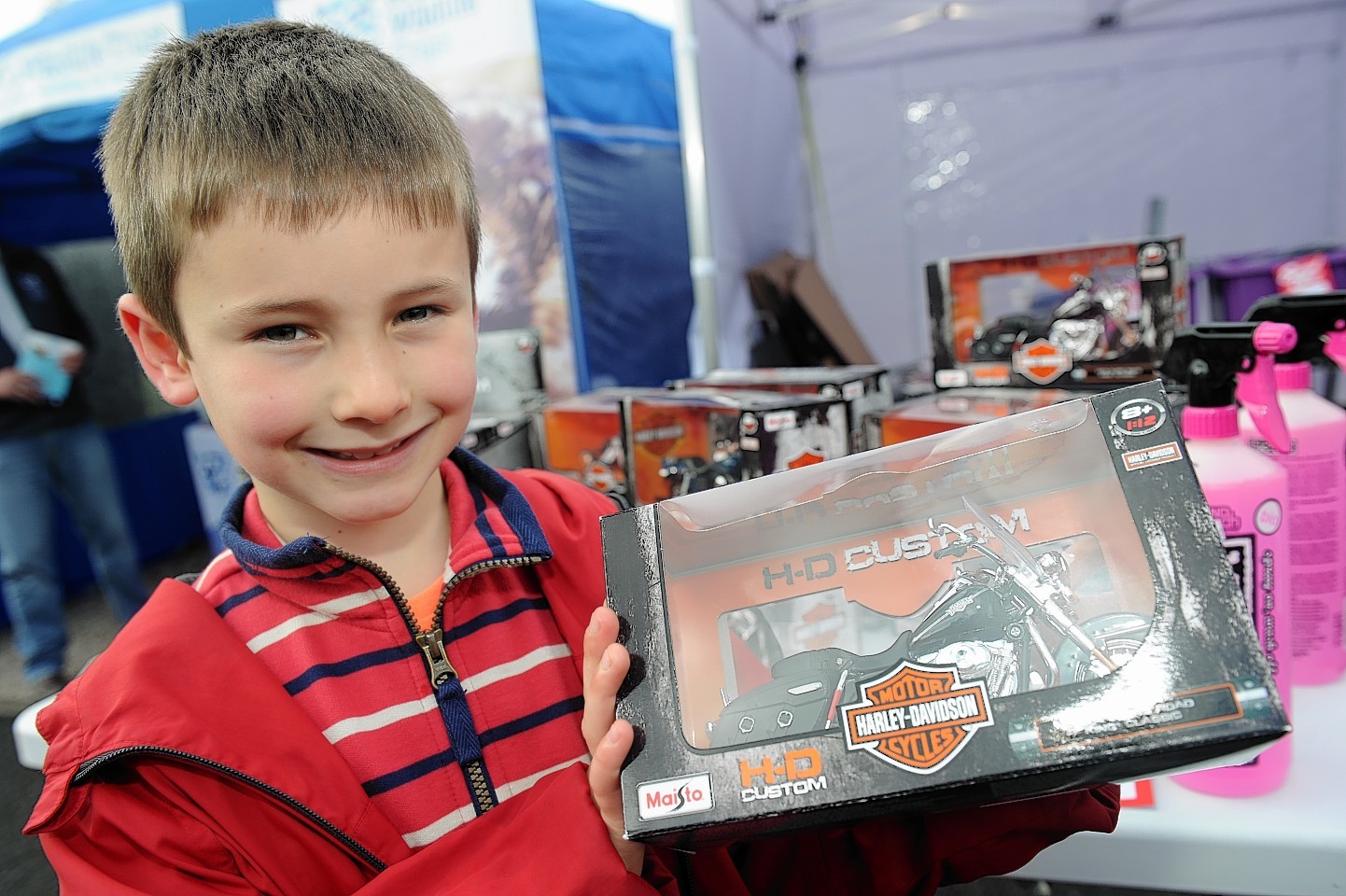 The rally has been organised by the Dunedin Harley Owners Group for the past 18 years – but Mr McGuire said this was comfortably the biggest rally yet.
He said: "It has been an absolute roaring success, no question about it.
"The weather for the ride-out was a bit damp but it didn't dampen anyone's enthusiasm and we had a record number of bikes on the road.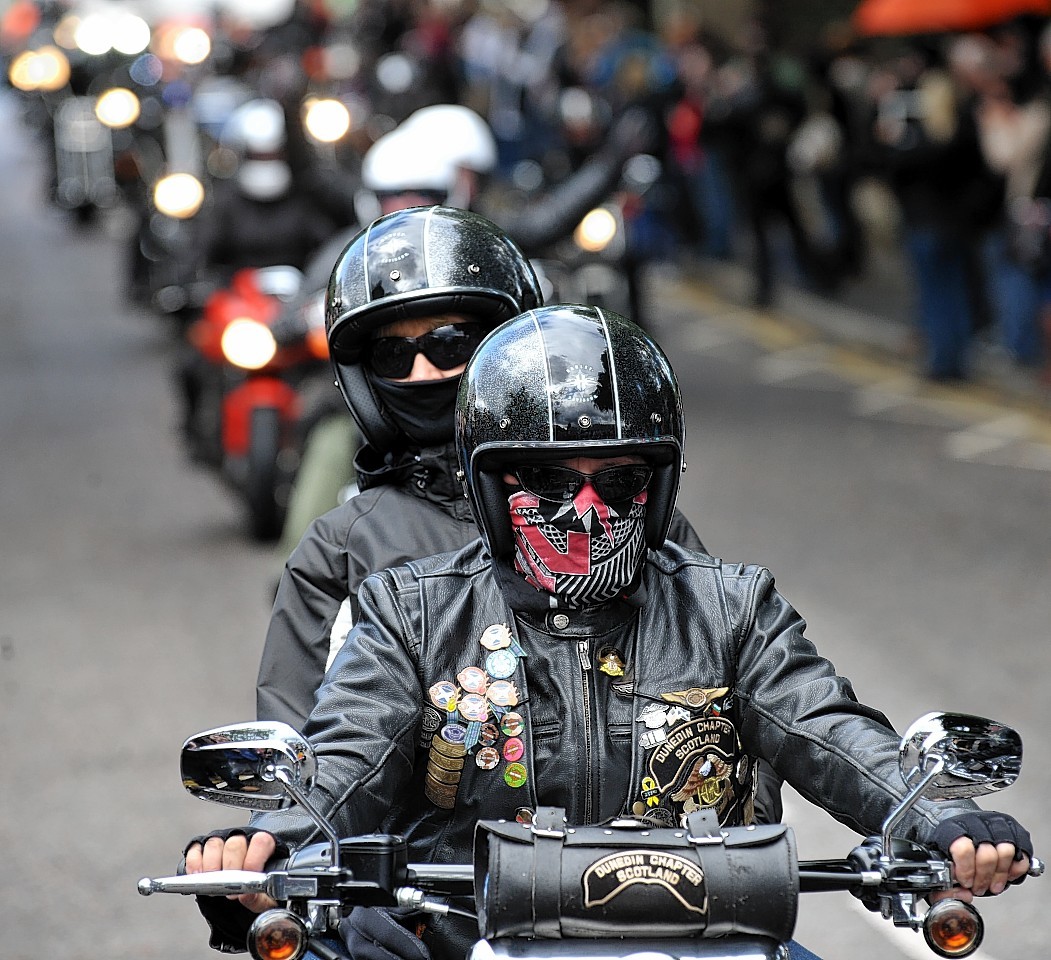 "It felt like a record number of spectators for the full length of the route as well and all the bikers really appreciated the support and the attention from the public.
"I haven't heard a bad word about the event, it has gone down very well."
Among the bikers was Peter Schachner who had travelled from Bavaria to take part.
His partner Kirsty Grant, originally from Broughty Ferry, revealed he kept his Harley Davidson in Scotland rather than Germany because he prefers the roads.
She said: "This was the first time we've done Thunder in the Glens, the first time we've done anything like that in fact.
"It was very cool. Peter has kept talking about how he couldn't imagine something like it being as well received in Germany.
"The way the people responded to the bikes was just fantastic."
Another first-time member of the rally was Craig McMitchell, an Aviemore resident who bought his first Harley Davidson this year.
He said: "I've been riding motorbikes since I was young.
"When you buy a Harley, you buy a way of life and this just shows that.
"I never planned to do anything like this but I'm so glad I did. It has been quite a weekend."
Mr McGuire said planning was already underway for the 2015 event but admitted changes may have to be made if numbers keep increasing.
He said: "I think this year we're pretty much at capacity and we'll need to see what we can do to accommodate things for next year.
"We're looking forward to it already."