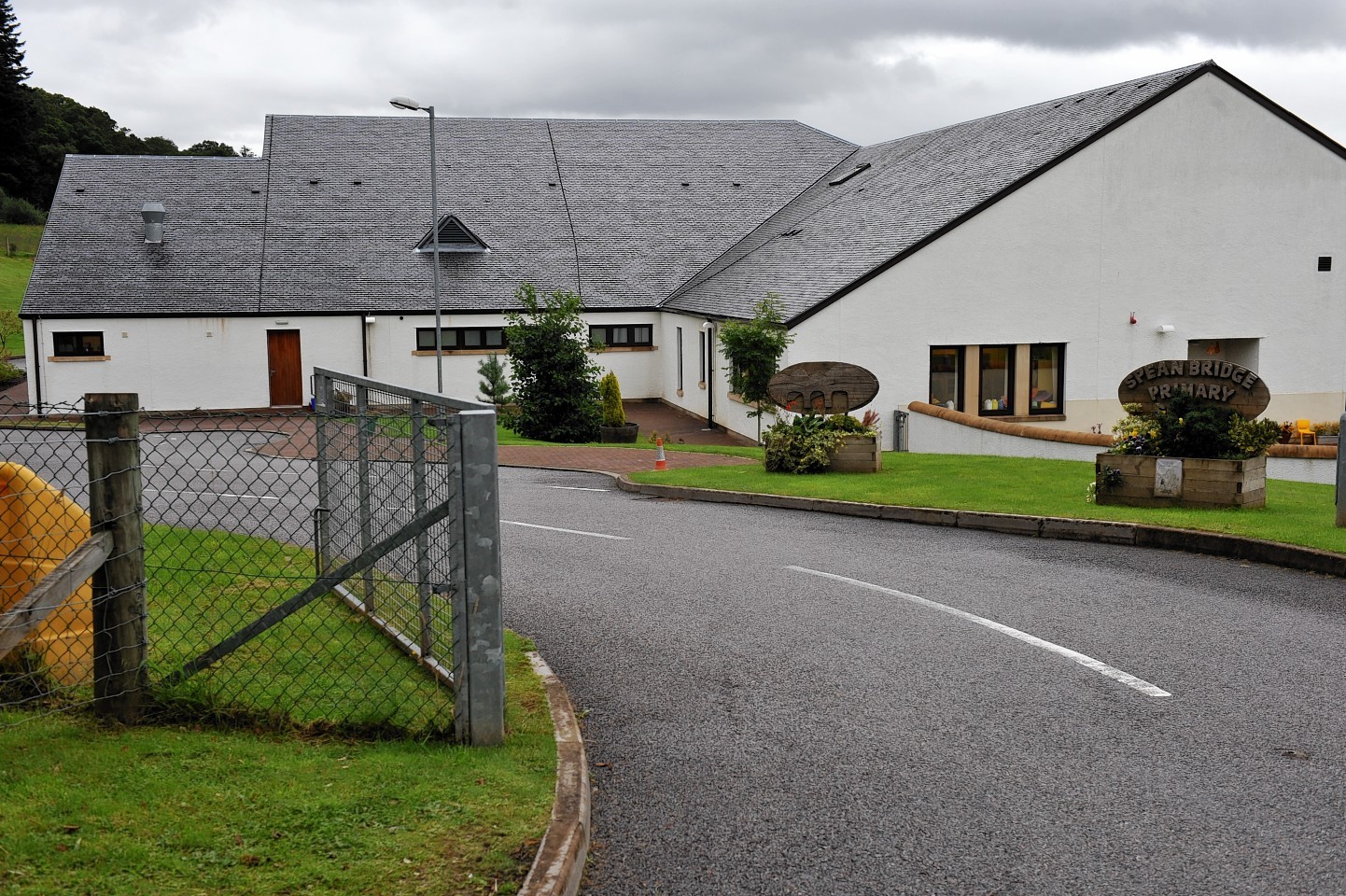 Three schools in the Highlands have been found to have levels of a cancer-causing radioactive gas that are higher than the "acceptable" level.
The readings were taken at Ardnamurchan High School and hostel and Spean Bridge Primary School in Lochaber and at Strathdearn Primary School at Tomatin.
A Highland Council spokeswoman said: "Short-term radon gas monitoring has been carried out in the three buildings as part of an ongoing testing programme.
"The testing, which is the first set of monitoring results for these sites, showed all properties had readings of radon above the statutory action level of 400 Bq/m3."
She added that the schools had been informed about the situation and the council had notified Public Health England (PHE) and the Health and Safety Executive (HSE).
Radon has been recognised as a cause of lung cancer in humans for many years.
And, due to the risks, the Health Protection Agency (HPA) and its predecessor, the National Radiological Protection Board (NRPB), have advised that excessive exposures to radon should be reduced. Eight results at the Ardnamurchan school gave readings ranging from 120 to 580, one of which was above 400.
At Spean Bridge, four results ranged from 140 to 540, with two readings being above 400.
And four results recorded at Strathdearn Primary gave readings ranging from 240 to 680, three of which were above 400.
The council spokeswoman said PHE had advised that longer-term monitoring should now be undertaken over a three-month period.
A decision will then be taken as to whether remedial work is needed.
Meanwhile, some minor, non-specialised actions such as opening 'trickle' vents, checking air extract systems, sealing floor cracks and sealing around pipes, which have proven to assist in militating against radon, are being carried out.
Elsewhere, contractors have almost completed work to reduce levels of radon in nine other Highland Council properties.
They are Helmsdale, Halkirk, and Glenurquhart primary schools, Kilchuimen Academy, Glen Urquhart High School, Helmsdale Library, Brora Heritage Centre and the Memorial Hall and Telford Centre care home, both in Fort Augustus.