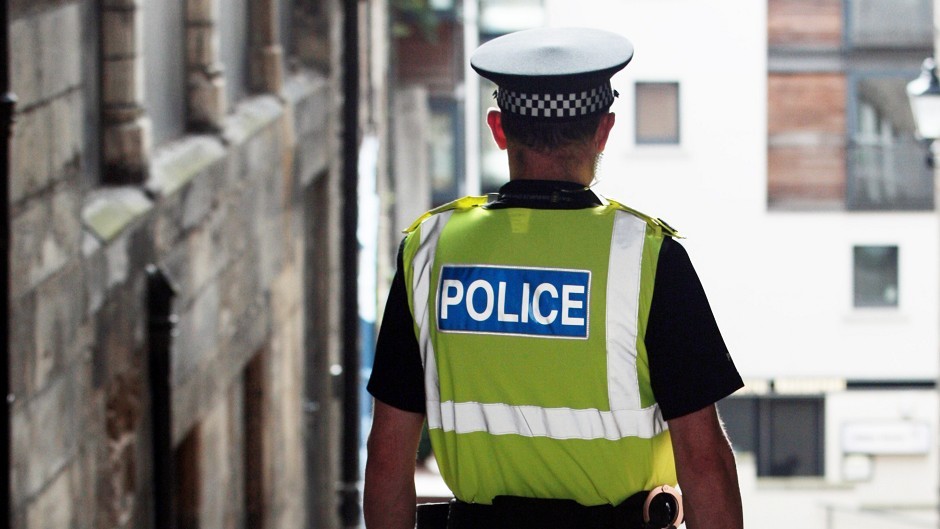 Almost 200 people have been arrested in the first week of a new police crackdown on people wanted on warrant.
Police in the north and north-east have been targeting people wanted for crimes, failing to appear at court or comply with court orders, or non-payment of fines.
A total of 190 people were arrested, while more than 350 warrants were executed.
Operation Deka involves the force's Aberdeen, Aberdeenshire and Moray, Highlands and Islands and Tayside divisions.
Since September 1 police have dealt with fine defaulters with an accumulated debt of £37,459.
A man was also arrested for allegedly being in possession of a knife in Aberdeen by officers working under the operation.
A number of those arrested in connection with violence and disorder, while others were in linked with the misuse of drugs.
Five individuals were arrested on extract conviction warrants, which meant they went directly to prison instead of paying a fine.
Assistant Chief Constable Campbell Thomson, responsible for policing in the north of Scotland, said: "The aim of this ongoing operation is to disrupt criminal activity, target criminals and prevent crime.
"This visible and robust enforcement has supported communities throughout the north and north-east of Scotland.
"Our activities though Operation Deka will support the work we do day in day out to reduce the number of victims of crime and proactively focus on those criminals who are most prolific, commit most crime and cause the most issues within our communities."