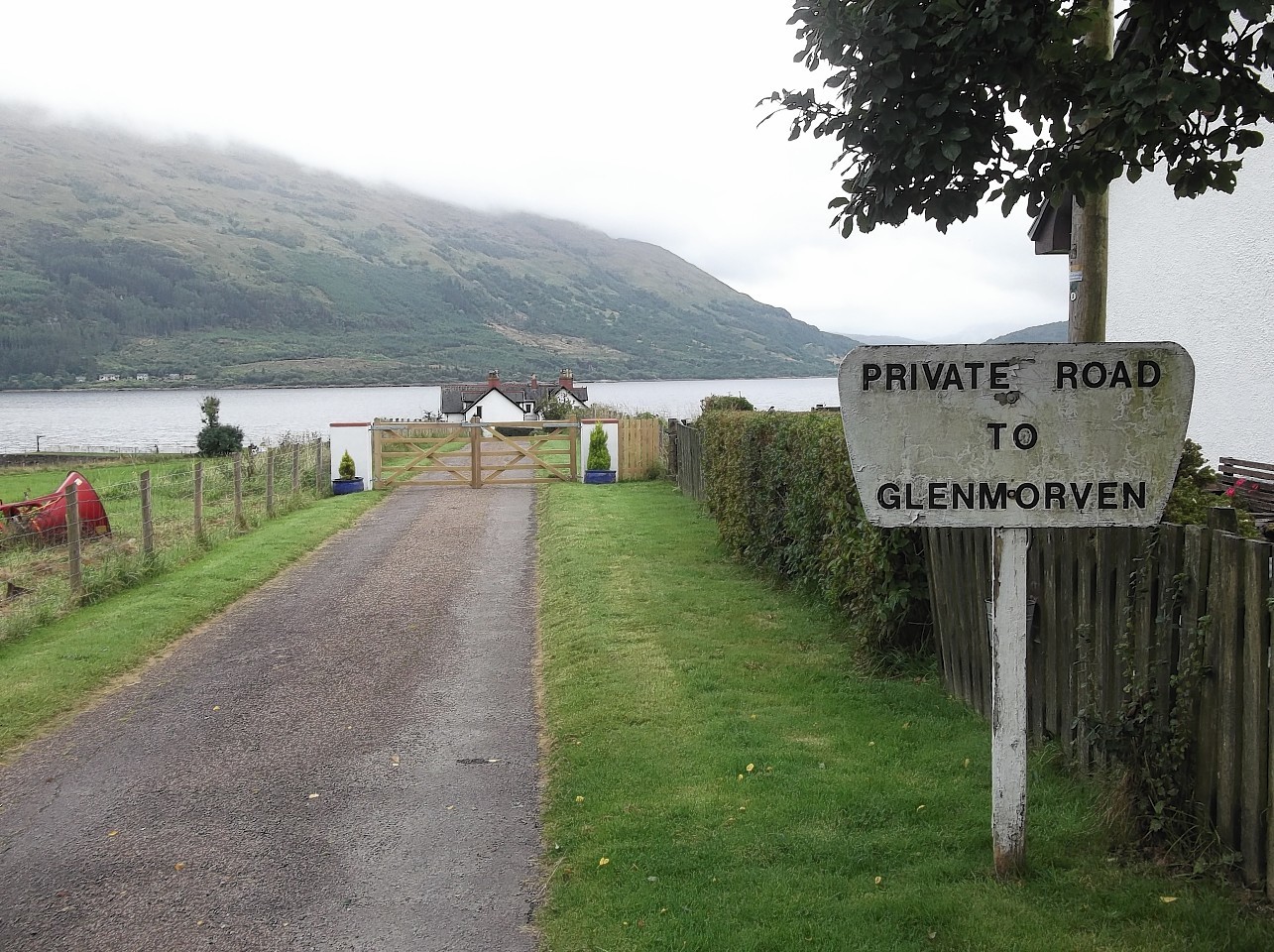 Highland Council is considering taking legal action over locked gates which locals claim are blocking a 100-year-old right of way.
And police are still investigating an allegation of vandalism relating to the gates that were erected across a track leading to Loch Linnhe at Onich in Lochaber.
The local authority was called in following claims that German businessman Roger Neimeyer, who owns Glencoe House Hotel and lives at Glenmorven House, had blocked a well established right of way.
Locals claimed the road, which leads from the A82 Fort William to Glasgow road to Glenmorven House, had provided access to the shore for crofters, other local people and holidaymakers for more than 100 years.
They were angry when the gates were erected and became furious when they later discovered they had been padlocked.
The gates were still locked today and a Highland Council spokeswoman said: "The matter has been passed to the council's legal services for consideration."
Kathleen Cameron, 62, who lives nearby and is grazing clerk for Onich township, welcomed the move.
She said: "I'm very pleased to hear that the matter has been passed to the council's legal department.
"The gates have been locked since April or May and they are causing a lot of inconvenience.
"It means there is no access to the shore from the road."
She explained that she had used the track every day since she was a small child and said her family and other local people had used it for more than 100 years.
Ms Cameron also pointed out that it provided access to the shore for emergency vehicles.
She added that she was aware that a strong glue had been placed in the lock.
A police spokesman previously confirmed that they had received a report of vandalism to property in the Onich area on Saturday August 30.
He said: "The incident was believed to have occurred between 7am and 2.45pm."
But he would not give any details as to the nature of the damage caused.
And he today confirmed that inquiries were ongoing.
Mr Neimeyer said: "The matter is still in the hands of the police. I cannot comment any further."