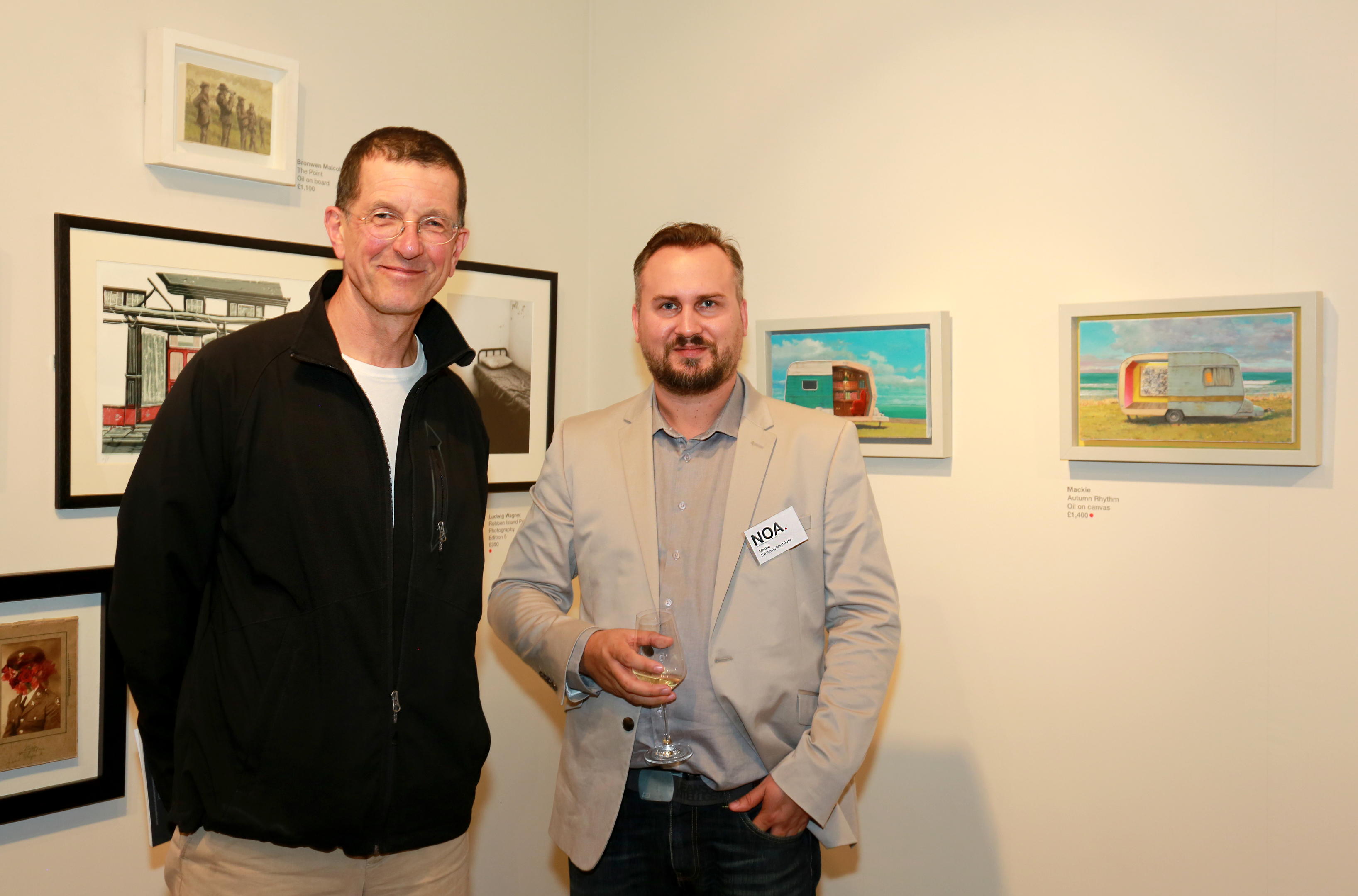 A Highland-born artist has won the top prize at a major national art competition.
Andrew McIntosh, who grew up in the Cairngorms, was the winner of the prestigious National Open Art competition, scooping £10,000 in the process.
Winning the Towry Award for Best Work in 2014 caps a successful year for the 35-year-old painter, who has been shortlisted for four major prizes, including the John Moores Painting Prize.
Mr McIntosh, who paints under the pseudonym "Mackie", said he was "nervous" before the announcement.
Mr McIntosh said: "It is great to win. It was very unexpected."
He was previously based in Grantown, where he worked from a room in his mother's house, but now lives in London, where he works from a small studio in Wimbledon with his partner and young son.
He said: "It is hard to make art into a career but I have been utterly determined.
"As an artist who has struggled and fluctuated for 12 odd years, it is a spectacular year and one that I am delighted with."
He added: "To get into one of the big prizes is very difficult in its own right. In previous years I have only managed to get through to the second stage where you then get an email telling you that unfortunately the standard has been good but you aren't quite good enough.
"So to get into the shows of four of the biggest prizes – John Moores Prize, Lynn Painter Stainers, Royal Academy and The National Open Art competition – this year is unprecedented. And then to top it off by being announced the winner is fantastic."
His winning oil paintings both depict summer caravans parked in a landscape setting, however part of the vehicles' exterior has been stripped away to show a decadent interior.
One has a wood panelled library with comfy chair, while the other has Jackson Pollock's painting, Autumn Rhythm, hanging inside.
Judges at the competition included Vanessa Branson, the sister of Virgin boss Richard. She also bought one of Mr McIntosh's winning pictures.
Mr McIntosh, who studied at Telford College in Edinburgh, also met the acclaimed artist Sir Antony Gormley, who created the famous Angel of the North, at the prize-giving last week.
The competition entries, which are on display at Somerset House, will also tour galleries in England.
And Mr McIntosh is now working on new pieces with the hope of taking part in group shows in London throughout the next few months.
He also has a major solo exhibition at the James Freeman Gallery in March.